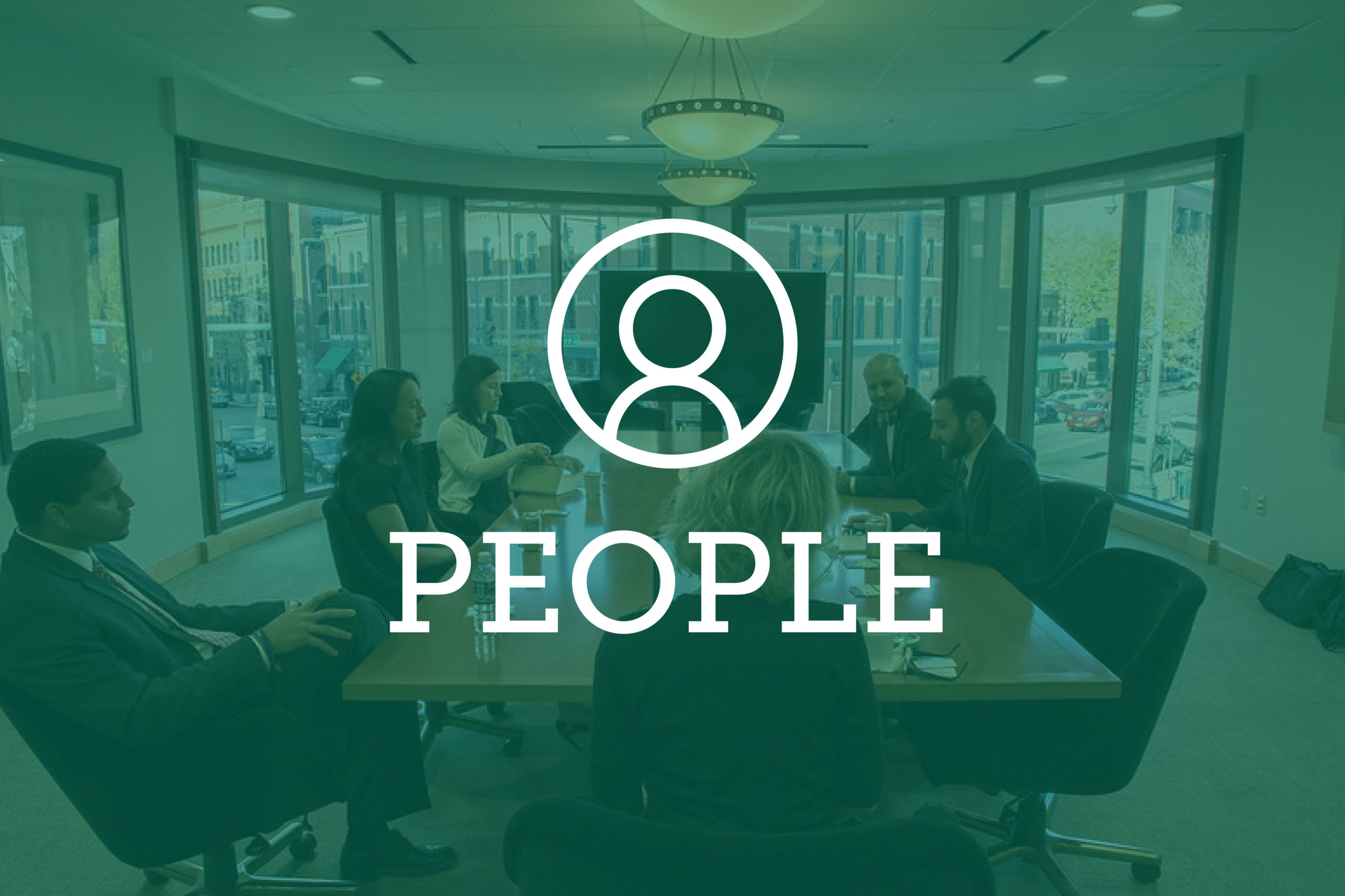 After 15 years at the Wells Fargo Center, the law firm Faegre Baker Daniels is ready for a change of scenery. In early spring the firm will move to the LoDO neighborhood and a 58,000-square-foot space in the recently opened Hines Building at 1144 15th St. 
Jared Briant, partner at FaegreBD and leader of the Denver office, said the firm is excited for "the opportunity to offer new, state-of-the-art facilities." 
Heather Perkins, a partner at FaegreBD and member of the firm's management board, affirmed that feeling, "We're really excited about this move," she said. "We view this move as an opportunity to create workspace that really reflects how our practice works."
The firm plans to use the new facilities to adapt to the changes the legal field has gone through. "We use a lot less paper than we did when we built out the current space. We don't need a law library anymore, for example, because that's all online. We're taking more of our files paperless so that frees up space," Perkins said. 
There are also plans to have more open space for collaborative work and conferences. The firm is going so far as to not have corner offices so that attorneys can work together while enjoying the view from the most prized vantage point. One of the floors will have what Perkins called a "town hall" area for public facing events or for firm-wide gatherings.
Not only will the new office provide a change in workspace, but it will also serve as a recruitment tool with features such as floor-to-ceiling windows overlooking the city and Front Range with a 35th floor view. "We are always looking to add talent and capabilities to our platform as a whole in Colorado," Perkins said. "Colorado is definitely a strategic location for us and our clients and will continue be a focus of recruitment and retention."
Some notable tenants on other floors are the Gates Corporation (a manufacturer of transmission belts), Greenberg Taurig, Optiv Security, The Boston Consulting Group and Unicom Capital.
A total of 58 attorneys and 59 other staff members will be making the move to the Hines Building. The firm has 13 offices in seven states across the country as well as in China and the UK. In Colorado, it has a presence in Denver and Boulder. 
The Hines Building is the first Class-A office tower to be built in Denver in over 30 years. The Buildings Owners and Managers Association has guidelines for classifying office buildings. Some requirements for a building to be considered Class A are to be a high-rise, have a distinctive design, be recently constructed or renovated, be professionally managed, host premier tenants, have the highest rental rates and use environmentally sustainable practices. 
Faegre Baker Daniels has had a Denver office since 1985 and has been in the Wells Fargo Center since 2003.
Associate Watch
Abbey Wallach has joined the trial department of Davis Graham & Stubbs. She specializes in complex commercial, employment and products liability litigation. Her practice includes discrimination and harassment defense; insurance, breach of contract, breach of employment agreement and appellate litigation and internal investigations. 
Wallach received her undergraduate degree from The College of New Jersey. She received her law degree from the University of Colorado Law School. 
Prior to joining DGS, she was an associate at Wheeler Trigg O'Donnell and clerked for Judge Gale Miller (retired) of the Colorado Court of Appeals.
Wallach serves on both the Board of Directors and Young Professionals Council for the Rose Andom Center. She also mentors a college student through the Law School Yes We Can program, and coaches law school moot court. She is admitted to practice in the state of Colorado.
Staff Hires
KO added contracts manager Andrea Policky to the firm. Andrea's contract lifecycle management and legal operations expertise strengthens KO's offerings for seed, startup, growth and mature companies.
With more than eight years of in-house experience in contract lifecycle management and legal operations, Andrea specializes in end-to-end contract management including drafting, reviewing and modifying a wide variety of commercial agreements and company documentation. 
Prior to joining KO, Andrea worked on the in-house legal teams of Datalogix Inc. (acquired by Oracle), SolidFire, Inc. (now part of NetApp) and Inspirato LLC.
Judicial Announcements
The 4th Judicial District Nominating Commission has nominated five candidates for two El Paso County court judgeships created by the retirements of Judges Stephen Sletta and Regina Walter, effective Jan. 7. 
Nominees Meredith Cord, Samuel Evig, Marcus Henson, Chad Miller and Dulce Peacock, all of Colorado Springs, were selected in a meeting on Aug. 8 in Colorado Springs.
Under the Colorado Constitution, the governor has 15 days from Aug. 9, within which to appoint two of the nominees as county court judges for El Paso County. Comments regarding any of the nominees may be sent via e-mail to the governor at [email protected]