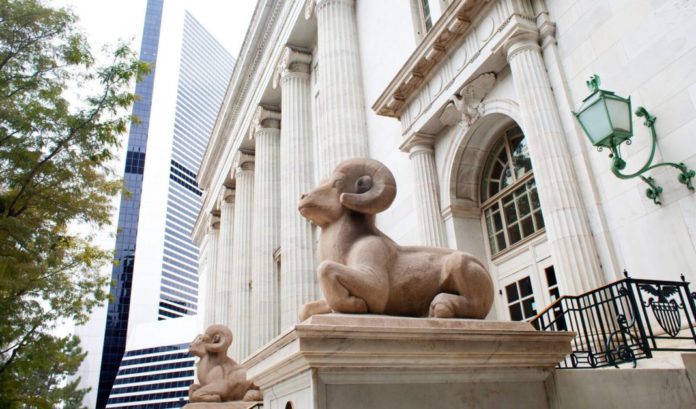 A blogger's opinion could conceivably drive down a company's stock price. But it might not be "factual" enough to prove the company's disclosures were false or misleading, according to a new federal appellate ruling.
On July 30, the 10th Circuit Court of Appeals held that blog posts — albeit prominent ones that might have triggered a drop in the company's share price — weren't enough to buoy a lawsuit that a cybersecurity company misled investors to inflate its stock value. The appellate court upheld the district court's dismissal of securities fraud claims against root9B Technologies, finding that the plaintiffs didn't plead sufficient facts to support their fraud allegations. While the ruling might not get much mileage in other securities cases, it highlights the issue of a company's vulnerability to critical online content, even if that content is unlikely to drive a successful fraud claim against the company.
Plaintiff David Hampton claimed root9b violated the Securities and Exchange Act section 10b by making two sets of misleading statements: that it claimed to have proprietary technology that it didn't, and that a hacking attempt it thwarted was carried out by the Russian government. To support his fraud claims, Hampton pointed to online posts that he said contradicted root9B's declarations to investors.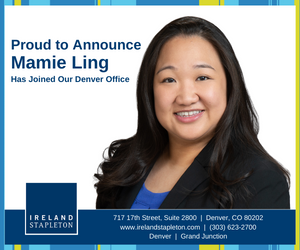 Root9B gained notoriety in 2015 when it claimed to have foiled a Russian state-sponsored hacking attempt on several international banks. The company issued a press release May 12, 2015, saying it "discovered, identified, and reported" a pending cyber attack that it attributed to the hacker group Sofacy. CEO Joseph Grano repeated those claims in interviews on Fox Business, and root9b's stock shot up 42 percent in about a week.
But on May 20, 2015, prominent cybersecurity blogger and former Washington Post reporter Brian Krebs posted an article questioning root9B's claims. In his post on Krebs on Security, Krebs said root9B's evidence pointed not to Sofacy but to a "relatively unsophisticated" phishing scheme out of Nigeria. The company's share price dropped 8 percent from May 19 to May 21.
The next month, root9b would see its share price fall following another critical online post, this time on SeekingAlpha.com. An anonymous author known as Pump Stopper blasted root9B's business model calling the company "a worthless reverse merger." The day the post published on June 15, 2015, root9B's stock fell 9 percent.
According to the complaint, the article dispelled root9B's pronouncements that it had "proprietary hardware and software designed to combat … state-sponsored and sophisticated individual hackers," which the company asserted to investors in an October 2014 letter. The company would repeat the "proprietary hardware" claim in several SEC filings afterward.
A securities class action was originally filed with a California resident, Ty Messerli, as the named plaintiff. But the action was later removed to Colorado in January 2016 and Hampton was appointed the lead.
Chief Judge Marcia Krieger of the U.S. District Court for the District of Colorado dismissed all of the claims in September 2016. Hampton failed to sufficiently allege that root9B's statements about its "proprietary hardware" or the Sofacy incident were false, the court ruled. It was uncertain whether the Pump Stopper article was actually referring to the same hardware the company touted in its statements, for one.
On appeal, the 10th Circuit was similarly unconvinced that Hampton sufficiently alleged false statements. In arguing that root9B's proprietary hardware assertion was false, Hampton "points to no facts that push his allegation beyond a mere possibility" aside from citing the Pump Stopper article, according to the opinion by Judge Jerome Holmes. The fact that the company removed that language from later filings didn't disprove those claims either, the appellate court said.
Hampton's claim that root9B's Sofacy press release, based entirely on the Krebs article, didn't fare any better. The court found the Krebs article was an alternative explanation of who might have attempted the thwarted hacking, not proof, so the article "therefore falls far short of establishing that the Sofacy attribution was untrue or even misleading," according to the court, which ultimately upheld the district court's dismissal of all claims.
The section 10b class action against root9B was unusual in a couple respects, according to Holly Stein Sollod, a partner at Holland & Hart in Denver. One was that it concerned the cybersecurity industry, about which there isn't much securities case law yet. The case was also uncharacteristic in how the plaintiffs tried to support their claim.
"There are not a lot of published cases on disclosures or securities fraud based solely on bloggers," Stein Sollod said. Hampton didn't have a statement to point to where root9B corrected prior misstatements, for example.
Stein Sollod's firm was local co-counsel with Wilson Sonsini Goodrich and Rosati in defending root9B at the trial and appellate courts. Shuman Law firm, which represented Hampton with Levi & Korsinsky, did not respond to a request for comment.
Stein Sollod said the Pump Stopper article is just one example of the many anonymous online posters — often short sellers — "trying to disrupt the market" by targeting specific publicly traded companies with disparaging content. And they can have the intended effect. "The market reacts to those kinds of articles, but that doesn't mean there was securities fraud," she said.
Stu Bennett, a securities defense litigator at Jones & Keller in Denver, said he'd never seen somebody sue for securities fraud because of blog posts that were critical of a company's disclosures. The root9B case, he said, demonstrates the heightened pleading standards in federal courts for securities fraud under the Private Securities Litigation Reform Act of 1995. He was unsurprised that the claims were rejected for not pleading enough facts to show the statements were false or misleading.
"This case stems from developments in the law over the last several years where federal courts have required plaintiffs to plead fraud with more particularity than they used to have to," Bennett said.
The root9B opinion won't likely find much application in other securities cases. But the circumstances that motivated the lawsuit — critical online content that triggers unwanted market activity — are all too familiar to public companies. Bennett said it's not uncommon for people to post false information with the aim of manipulating companies' stock prices. "Public companies are dealing with this a lot." That information is often hard to disprove, and there isn't usually a good forum for companies to dispute it, he added.
"The holding may be limited to the facts because the allegations were based on statements made by a blogger and an anonymous short seller," Stein Sollod said, adding, however, that "those types of statements made online are the bane of corporate America's existence."
— Doug Chartier