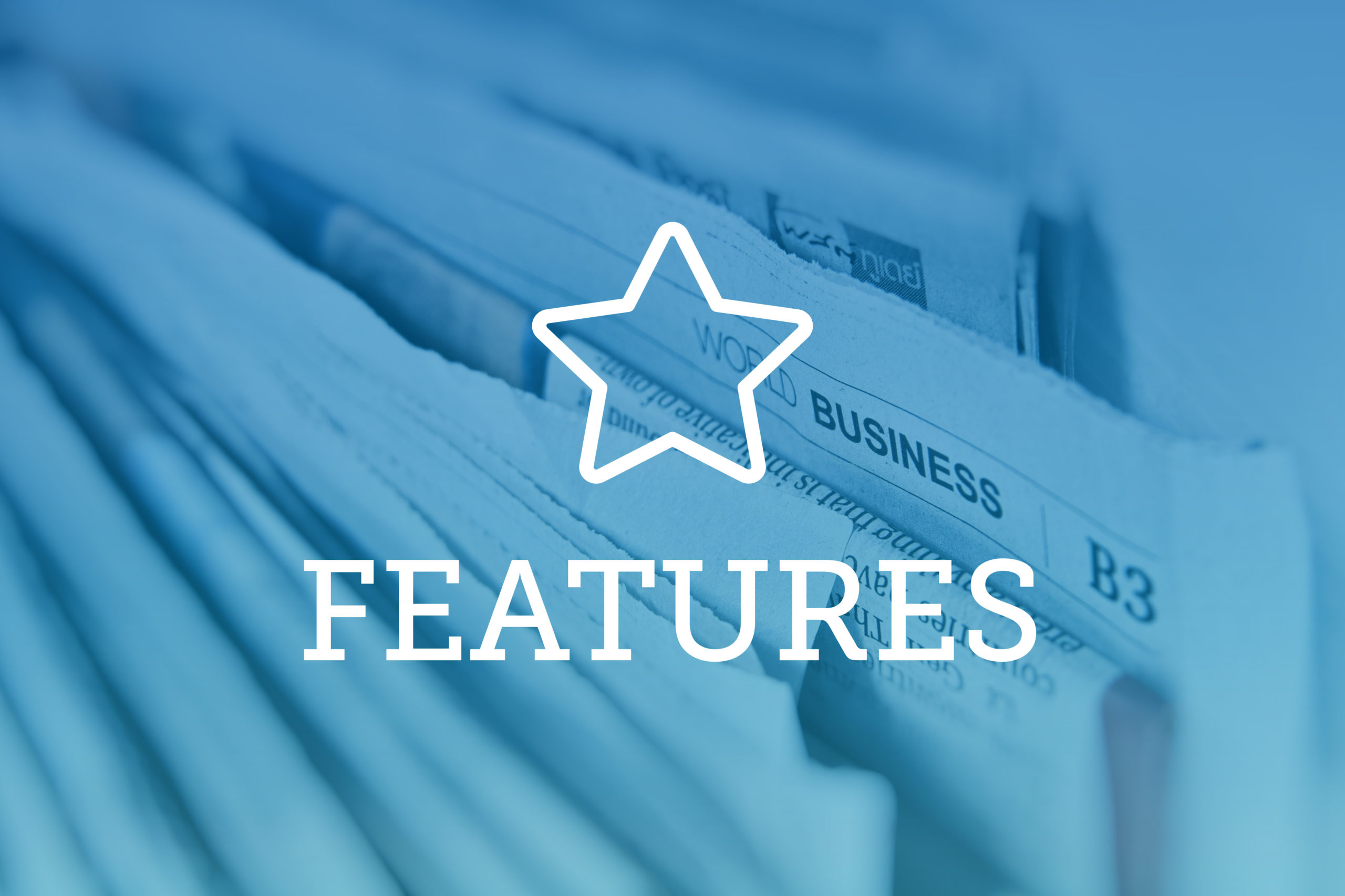 The presidents of Colorado's diversity bar associations met with Law Week via Zoom on Nov. 9. The conversation touched on how they have reached out to members online, responding to the challenges of 2020 and how they hope to continue connecting next year. 
Participants were South Asian Bar Association president Hetal Doshi, Sam Cary Bar Association president Scott Evans, LGBT Bar Association president Laurence Gendelman, Colorado Women's Bar Association president Miranda Hawkins, Asia-Pacific Bar Association president Anne Lee and Colorado Hispanic Bar Association president Annie Martinez. Law Week editor Tony Flesor moderated the discussion. This conversation has been edited.
LAW WEEK: It seems that a major draw for your bar associations is the ability to network and mentor and make connections. How have the events of 2020 affected your bar associations and your members?
EVANS: This was a year like no other. It started out with the challenges of COVID, and then went into what I call the summer of George Floyd. We were just trying to figure out how to engage our membership in the midst of COVID, in figuring out the whole virtual meeting aspect of things, when the summer hit us full force. 
It's been a double-edged sword. We've had to adapt. We were talking about different virtual aspects before this year, and it's kind of accelerated. Normally, when we would have an in-person meeting, we'd have a little over 20 people. Now that we're having virtual meetings, it's actually become easier for some folks to attend, and we're getting closer to 40 on a monthly basis for our meetings. 
The downside was with COVID. We weren't able to engage the community in the ways that we had in the past. Chiefly, when we wanted to meet during the summer during relevant events, we had to think twice about that and  about the safety of our membership. So the events were, for the most part, relegated to virtual events, unless you absolutely had to be somewhere, whether that was testify at the Capitol on a bill — which we did throughout the spring a couple of times — or speak at certain rallies, where we thought it was necessary to be there. 
We have been in high demand, as you as you might suspect, and that's a good thing. Because of that, though, it's been a little more difficult to develop our own programming, which we might normally do. But that's O.K. You have to see the pros and cons with everything. So, we're saying, O.K., next year, we are excited about the Sam Cary Bar Association's 50th anniversary, and we're going to put everything behind that. We're hoping and praying that we can have it in person. 
MARTINEZ: We have had to be proactive about fundraising. Our biggest fundraising event is usually our banquet at the beginning of the year, so next year. With that, we've been really proactive about maintaining certain funds that normally come in as donations as well as taking advantage of the fact that everything being virtual saves money. We're not spending money on lunches, we're not spending money on happy hours. That's been helpful in a practical sense. 
I know other organizations not in the legal field, nonprofits, are like, "Oh, my God, are we going to still be able to do anything next year?" We won't have that issue. And I don't want to speak for anyone else, but I haven't gotten that vibe from anyone, either. We have to be worried about that aspect, but all the diversity bar associations from my understanding are going to be able to run with whatever in-person and normal events that COVID will permit. In that sense we're doing well.
DOSHI: One thing I've realized for SABA is that some of our most meaningful events are in-person events. Last year, we did a really fun event for Garba Raas, which  celebrates Navratri,  a religious festival in India. Being able to have that and bring in members of other bar associations and be able to do those kinds of things to educate others about our traditions is so important to our work. It's been a big struggle trying to figure out a way to get that same sort of connection through the virtual environment. Whether we like it or not, celebrating something like that virtually just doesn't have the same feel as all the color and music when you're doing that in the same space.  So that's something that we continue to work through. 
I think that's just probably a net loss from the year of COVID. We're hopeful that we can hold our gala because, just like the Garba Raas event, that's not particularly apt to the virtual environment. 
HAWKINS: For the CWBA, our annual convention is our biggest fundraiser. It's a three-day event in May, and it's well known for the wonderful energy that's there and the camaraderie. We're still fingers-crossed that we can have it in person in May. We'll see. 
In the meantime, we're working hard to move forward in some way, virtually, with our usual hallmark events. For example, our annual holiday party is going to be virtual on Dec. 3. And that's where we announce our Mary Lathrop Award winner, our trailblazer lifetime achievement award. Even though it's going to be virtual, it's important to have something to celebrate right now. 
What I'm hearing from our members at so many events is that, even though it's all virtual and not in person, people are really looking for ways to connect and stay connected. So we're trying new things. This is the time to experiment, and if it doesn't work, we won't do it again. We'll try something else. But it can be a little challenging to move away from the way you've always done things and try something new.  We've been pretty forward-thinking right now despite the challenges.
LEE: With APABA's mission being more around representing the interests of the APA community and attorneys, we've seen some success with virtual programming as a way to connect with our membership. But, overall, we were really bummed. 
This is our 30th anniversary, and we were ready to have a fun banquet to celebrate that. We are still leaning toward postponing it to a time when we can gather in person. A big part of our banquet is centered around the food and sharing and being around people and engaging with people. And unfortunately, we can't do that. We're really looking forward to when we can. 
But in response to everything that's going on in 2020, because there's been an increase in the rhetoric against a lot of Asian Americans with the pandemic, we're really focused right now on community outreach and putting together programs that reach out to the APA community and others and on launching different programs that help us engage with our community.
GENDELMAN: For the LGBT Bar Association, not having a dinner was pretty hard. That is obviously a pretty big event for us in terms of exposure. What was interesting is that we actually ended up making more money not having our dinner, and just doing a virtual dinner, because we were able to get sponsorships — obviously at much lower levels — but we had no expenses. That was tremendous for us. And all of it goes to the LGBT Bar Foundation that gives money to scholarships for LGBT students, so that was really great. 
For us, like Hetal mentioned, having in-person contact is obviously super important. I think, for LGBT people and, really, anyone who is from a minority or marginalized community, it's important to see and interact with other attorneys who look like you, sound like you, think like you, identify like you and to know that they're there. 
For the LGBT Bar, we survey our membership, and it's always the social opportunities and going out to the bars and events that people really love. At the same time, the LGBT community also has a history of unhealthy relationships with alcohol and other substances, so I think it's great that we are getting to create social opportunities that are not focused around that.  I'd like us to continue looking at that as we're moving forward. 
One area that has always been really important to us is making contact with the judiciary and having influence but also being a resource for the judiciary and keeping in contact with judicial officers. We usually do an event every year for all of the judges at the governor's mansion. We weren't able to do that this year. I think that is an area where we're certainly struggling.  We have a new chair  on our board this year, who is specifically working on judicial relations. I think judicial relations are important to focus on when you can't do in-person events and people aren't even appearing in court in-person.  
REACHING OUT TO THE BENCH
LAW WEEK: I know the specialty bars have gotten involved in tackling representation on the bench. What does that focus look like now, in terms of representation on the bench or fairness in the legal system itself?
GENDELMAN: We recently had a training with a bunch of judicial officers. It was about 140 judicial officers that were there all via Zoom, and all of us had the opportunity to answer the question of what we would like judges to know about our community, as attorneys. 
We talked about some specific things. Scott did an amazing job giving this day in the life of a Black attorney. The number one thing that I spent time on in that presentation was talking about pronouns. A lot of judges were really curious about pronouns and what to do if somebody might appear to be genderqueer, or gender variant or non-binary, or transgender and how to address that in different situations. And we had, I think, what was a really productive conversation about that. 
EVANS: I think it was well received. I tried to get very detailed and give a chronology of things that I have to think about or things that I have to go through from inception of the case to trial. I did my best to just try to have people understand things that I go through, because I tried to empathize and realize that, as an African American, I don't get it all. I'm still learning. I'm still learning about various communities. And, hopefully, I was able to allow folks to learn a bit about my community and my experiences.
LEE: I think we all believe and know that representation matters. I think it's really important that the courts and the bench reflect the people in our community, and that's not always the case. So I think the question becomes: What can we do to help increase the representation? It's not a one-size fits all approach. I think it has to be tailored to different circumstances and bar associations, but I am really hopeful, because I'm excited to see a couple of things that happened in our community. 
For example, we have a head of judicial diversity outreach position that is helping with that, that's Sumi Lee who moderated that discussion. We have the CBA-CJI Diversity on the Bench Coalition that Judge Gary Jackson and Patricia Jarzobski are leading up. 
And then from APABA, specifically in terms of our membership, one thing that we found to be effective is to have the one-on-one encouragement in encouraging members to have APA attorneys take that first step to consider applying for a judgeship. Sometimes it's not even something that an APA attorney thinks is an opportunity — not only to consider applying but actually applying for that position. So a lot of the unofficial mentoring and encouragement becomes really helpful in encouraging more APA attorneys to apply for judgeships. 
And then the other thing that we find is really important is to go back and look at the pipeline as well. A lot of APA students don't necessarily even think of judgeship as becoming a feasible alternative. One, representation again, and two, it's not necessarily the natural path that they know about that they take on that they have learned about so that goes back to mentorship and encouragement and having the representation. 
I think there's a lot that can be done, but I am hopeful that I've seen a lot of interest in the area and action. I think that's all pretty hopeful and promising, but there's a lot more work that needs to be done.
HAWKINS: I agree with Anne, there's more work to be done and more diversity on the bench is a critical issue to the CWBA. Our Judicial Committee conducts due diligence of all shortlist judicial candidates and endorsements, the review process particularly considers candidates' treatment of women, people of color and other minority groups, and I'm so lucky to say that Hetal is a co-chair of our Judicial Committee. 
We also are known for our Storming the Bench program that we put on every couple of years, which is designed to provide lawyers with strategies and practical advice for becoming judicial officers.
DOSHI: I think that it's funny to imagine that this year began with the Justice Goodwin Liu event. It feels like it was eons ago and yet, we started off the year talking about Justice Liu's research specifically dealing with diversity in the federal judiciary. 
Through the course of this year, it seems like for a variety of exogenous factors and some that are just now coming to roost. It feels like there are a variety of coalitions and initiatives and efforts that are dealing with this issue from the beginning, which is the pipeline question. 
And then how do you have the social and political capital to get on the bench as someone who's from a marginalized community or group. I think that all of us are working in a variety of ways, often so many different ways in the same day, on issues related to diversity on the bench and so, you know, the only thing I was going to add is that for SABA's part, we introduced a judicial endorsement process for the first time last year. We've now participated in a number of judicial vacancies and making endorsements to the governor, which is just huge. 
MARTINEZ: for the last two-and-a-half years, and then going into next year, our big push has been getting Latinos on the bench, diversity on the bench, particularly in Colorado where Latinos make up the biggest population of non-whites, yet we make such a small percentage on the bench. So that is something that we've been working on pretty diligently, and I anticipate that work isn't going anywhere anytime soon. And it will continue. 
I think it's coming to a head. The summer of George Floyd, as Scott puts it, has really shone a light on some of these inequities that a lot of us in the system have always known and have been pushing against, but now the people that would either turn a blind eye or minimize or gaslight the problem are not really able to do that anymore. So we're getting a lot more traction on these movements. 
There was that article in Essence about the five Black women appointed to the bench in Colorado — that doesn't happen in one year. That's Judge Jackson and other individuals working at it for five to six years, maybe even a decade, to then see the fruits of that now. So I think some of us at our bar association have not done background work the same way maybe CWBA and Sam Cary with Judge Jackson have been able to do, but we're really trying to copy-paste some of those models and work so that we can start to see those same results as well. We all know when the bench looks like us, people get better results. It's fairer, it's more just, and people are more apt to access the system when they feel they're going to get good results from it.
LAW WEEK: Laurence, you said earlier that if you're a member of a marginalized community, it's important to be able to interact with someone like you. For attorneys who might be starting out in the profession from diverse backgrounds, what are some of the concerns within the profession? How are law firms doing in terms of keeping people engaged? I feel like there might be a risk of leaving people out or people leaving the profession to take care of other things and not coming back. 
Do you all see a similar risk of that, or are you getting feedback that the right things are being done to keep people engaged and involved in their own workplaces and communities?
EVANS: It's all those things you've mentioned. It's tough for everyone, and whether you're in private sector, government sector, nonprofit, whether you're looking for interaction with coworkers or advancement, this is just a year that's tough for all of that. 
MARTINEZ: Well, how to unpack it? Where to start? I think that it's been on everyone's mind. Everybody at some point has either sponsored or co-sponsored or were partnered with an event that was for young lawyers or students for networking, getting themselves out there. I know that Laurence and Miranda, both of their associations have done virtual events to just let people meet up and talk. We tried doing that, but our Latin people were never on time, and then we just stopped doing it because no one would show up so we gave up. But I think that we were all very cognizant that this need to connect, this need to help bring one another up, and this need to mentor laterally and vertically was going to be higher than the norm. We always knew that we had it and it was going to be exhausted even more so after COVID. 
So, I think you've seen a lot of increase in self-care presentations, Also, we think a lot of us have a lot of stress. If they have children that are at home, how are they getting supported? Or people who don't have kids but work in areas of the law where you have vicarious trauma and they're bringing it home — or not coming home but going from the couch to the bedroom, and they're bringing all that vicarious trauma with them. 
This is a group that's supposed to help all of us feel comfortable and feel like we have a home and that we recognize that amongst each other and ally in that sense. So, I think that we've all done that kind of together and individually, more so than other groups and other associations because we recognize that human component to being able to successfully practice law more than maybe the average board association out there.
EVANS: I would say that one good thing that may have come from this past year is that the diversity bar leadership has actually gotten close, we've gotten tighter, we have each other's back. We all have the same challenges. And we all have unique challenges, but regardless, we all are there for each other. 
We talk regularly. I've had low points and they've been there. I've always made sure that I had open communication, I can call Annie, she could call me. If Laurence and his organization have an issue, I can tell you right away, Sam Cary will be behind it right away. And that's just across the board. And maybe it's always been that way — this is my first year within this council of diversity bar leadership — but I would tell you that I feel comfortable talking to each and every member in confidence that as issues arise, we all have each other's back.
LEE: I totally agree with what Scott just said. I think one of the greatest benefits and one of the things that I've enjoyed the most about being APABA president is also the ability to connect with all of you. And we just did our fun little "go vote" video. We all did a video together to encourage folks to go vote, since we can't do in person. But it has been so fun. And knowing that we're all in it together. I think we all participated in a lot of different panel discussions together, webinars, law school classes are asking us to come in and talk. And I feel so grateful to have all the bars supporting one another and really showing up. We're allies, and we're here for each other. And it's been one of the most meaningful aspects of being able to connect with all of the different bars.
HAWKINS: Anne, I completely agree with what you said, I'm connecting with all of you on this. These video conferences have been one of the highlights of being president this year. We meet monthly for a virtual coffee chat, just so we can share what's going on with our bars and talk, and that's been so important. 
GENDELMAN: I think one of the sad realities is that whenever tragedies happen, they always seem to hit the communities that are least prepared and able to deal with it. I could to go on a tangent about why that is, but I think that tends to be the truth. 
When we're looking at lawyers who are minorities or marginalized, they often are the ones who are least emotionally or financially or otherwise able to handle the stress that comes along with something like a pandemic, or the stressors that come along with the pandemic, like having food insecurity or housing insecurity, or it becoming harder to operate a business or find clients or make payroll or whatever the situation is. It is often harder for minorities and minority-owned businesses. I think that really is how, I guess, we maybe are feeling differently. 
For example, students who lost their jobs or lost their summer associateships. Hispanic students, LGBT students, you know, Black students already have an additional level of insecurity in terms of their ability to find a job, they're already more worried about finding a job or finding a job in BigLaw or wherever their specific field might be, and now it's just even heightened. I think that's the part that's really hard and really sad. And why it's especially important for diversity bar associations to be connecting with people right now.
DOSHI: To me, the silver lining to this is that I've had a front row seat to the incredible leadership of my colleagues who are on this call, and I have learned a lot that I don't think that I would have had the time or energy to pay attention to if I weren't sitting at a computer screen watching all of you. So, there is something about losing the physical in-person communication, but then there's something to be gained in terms of having more contact through this medium. Frankly, I feel like I've had the time and opportunity to support other organizations' events far more this year than historically I have. And I am so deeply grateful to this group for all that they've done to support SABA — we're a smaller organization — to get our events subscribed to, that's huge.
The thing that I was going to say, though, on the flip side, is something that I continue to think about, and I know others on this call may also be kind of tracking this, is amongst our organization, and the legal community at large, it feels like the non-professional burden of COVID is coming down especially hard on women. I'm thinking about what should we be doing to support women during this time, and particularly something that is still to be fleshed out: Is this impacting women of color disproportionately, in terms of exiting the workforce? And so that's something that's still very much in the air, in terms of how this is all going to shake out. But I know that it's definitely top of mind for me, and I would imagine my colleagues on this call.
LAW WEEK: To close our conversation, is there a message that you think everyone should be paying attention to that they're not? Is there something that you would want to point out to anyone running an office or running a law firm? 
DOSHI: I think the biggest thing that I have learned in the past year with respect to leading this organization through COVID, and that changing fundamentally how we work, is inertia is often the enemy of progress. We have an opportunity to reimagine our organization going forward. If you're thinking about a law firm, or any other professional environment, there were probably many before the pandemic and before quarantine that really questioned the value and sustainability of alternative work arrangements and things like that. I think that the pandemic has really highlighted our opportunity to reimagine our workforce at writ large. 
So, I think that we should really dig into that in terms of what does it look like to be successful? And how do you get to success from point A to point B, in terms of getting the best quality legal writing out or the best oral advocacy done. Everything is on the table now, because inertia is no longer the barrier, we have to adapt. I think that using this as an opportunity to creatively adapt such that marginalized communities can benefit would be a terrific outcome. 
MARTINEZ: Anyone picking up Law Week should look at COVID as amplifying positives and negatives in inequities and where things could be made better. We have an ability right now to transform the legal profession in a lot of ways. 
A lot of areas of law have seen increased client participation because it's virtual and they're not afraid to get picked up on the warrant, or they're just not scared period, or they don't need a three-hour bus ride to get to the Adams County Courthouse. There are so many levels to it, that we could use it as a positive, not just starting from, let's say, women in the workplace, who need more support, to people who are maybe differently abled or are more productive working from home and hadn't had that option before, to now also, people who have historically had barriers and burdens to access the justice system. So, I think we should use this impetus and really go forward and try to reframe the law from this really antiquated old white guy accessible thing to something of the future and use it to all of our betterment.   
GENDELMAN: I run a law firm, and we have employees, and we had to figure out really quickly what to do and how to do it. And I think going to what Hetal said, being flexible and being willing to be really flexible, really quickly, is essential all of a sudden. 
Disproportionately women are having to — or are having-slash-choosing — to stay home and do online learning for their job. That obviously has an impact. I see a lot of that, because I do family law. 
Flexibility with employees is huge, especially at this time, and finding ways to keep them engaged. I mean, we've done virtual happy hours with the staff, we've done some in-person ones  a little bit earlier on when COVID wasn't quite so bad. We've had games and stuff like that, I've sent flowers to my employees twice so far this year, we've done little things just to keep people going. Because there's not a lot that you can do. But I think those little things really do make a big difference.
HAWKINS: Working from home is not going to go away, online events are not going to go away. But again, connection is so important. It takes extra effort, extra time to keep that connection going. 
I think in terms of advice, ask questions. You never know what someone is dealing with in their personal lives, particularly now that we can't see each other in person. So, it's important to ask questions and to really listen. 
I've been holding monthly coffee chats with our CWBA members, and last month, we just talked about what challenges are you facing. What's everyone dealing with, from homeschooling to challenges of working from home leading a staff? Being a new associate at a law firm? How do you get trained when you're not in person? And the last coffee chat on Friday was about how do you deal with anxiety and things like depression right now, because there's so much being piled on top of everyone, in addition to COVID and our whole family lives and things like that. So, staying connected and making that effort.
LEE: I think the pandemic has also shown us how interconnected we all are to one another. And with that, it also opened the door to allow us to have a lot of difficult conversations, which I think that is so important to have. It also allowed us to understand the importance of standing up and supporting one another, especially during these difficult times. 
And then ultimately, I think it stresses how it's even more important right now to lead with empathy and understand how your employees are feeling. So, I think it is difficult, but I also think that it's opened up a lot of doors.
EVANS: We're looking at the last year not just as COVID but we're also considering what I'll say fairly benignly as the summer of protests, and you can't consider one without the other. 
With COVID, we have these instances of isolation and everything that comes with that. And then with this past summer in the protests, and people are thinking of things in a different way. Now, we go from having to deal with isolation, to now having to also consider inclusion. 
We're trying to deal with those two things at the same time. And it's a challenge on top of the technology challenges, brick-and-mortar challenges. I don't think that legal office space is even going to look the same in the future.
I think business management, one-on-one, you look online, at Inc, or Ladder, or Forbes or any of those other online sites, and one of the things that they will always say is, if you invest in your people, you make your people feel appreciated or worthy, feel needed, you will reap the rewards of that exponentially. So, now's the time for the managing partners and others throughout the industry to invest in their people, because they will definitely get a return on that.