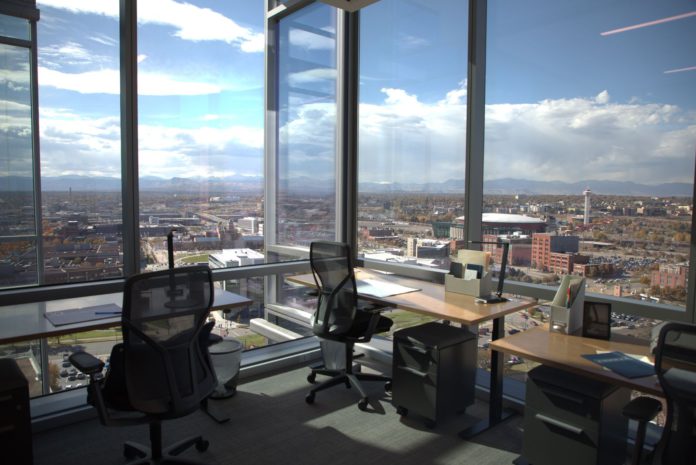 A new office space in downtown Denver caters to solo attorneys looking for the coworking experience without the startup culture that typically goes with it.
Denver coworking options have exploded, with there seeming to be a space that caters to every workforce sector, and that includes the law. Firmspace, which opened June 1 at 14th and Lawrence streets, is not the first coworking space to target legal and business professionals, but it might be the first to open just a few blocks from 17th Street law offices with the same amenities and vibe one might find in BigLaw. Although the space opened this summer, construction was recently finished.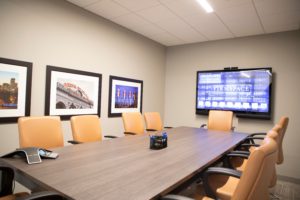 The 22,000-square-foot space is on the 16th floor at 1401 Lawrence Street, sharing a building with Polsinelli. The space feels similar to most downtown law firms with a large lobby with reception and concierge, gym access, dry cleaning and downtown skyline and mountain views. 
While the tight halls and high walls of Firmspace might feel more claustrophobic than other offices, it's set up with the idea of providing privacy to its clients. A Firmspace spokesperson said the individual offices, which can fit one to three workers, are protected with sound-masking white noise as well as floor-to-ceiling walls to prevent someone from eavesdropping or accidentally listening in on others. The Austin, Texas, location houses attorneys who work as opposing counsel, she said.
That concern for privacy comes from the founders themselves; Firmspace was started in Austin with lawyers in mind. The company chose Denver as its first location outside Texas because of the commonalities between the Austin and Denver lifestyle and workforce.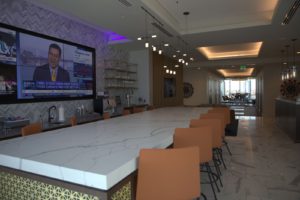 And while the office is meant to do away with the open plan and networking-focused atmosphere of startup-centric workspaces, it does host networking events and CLEs.
The Denver Firmspace offers all-inclusive memberships that run from $800 to $5,000 a month. The office includes two common areas, four conference rooms equipped with global conferencing and all-inclusive memberships. 
— Tony Flesor