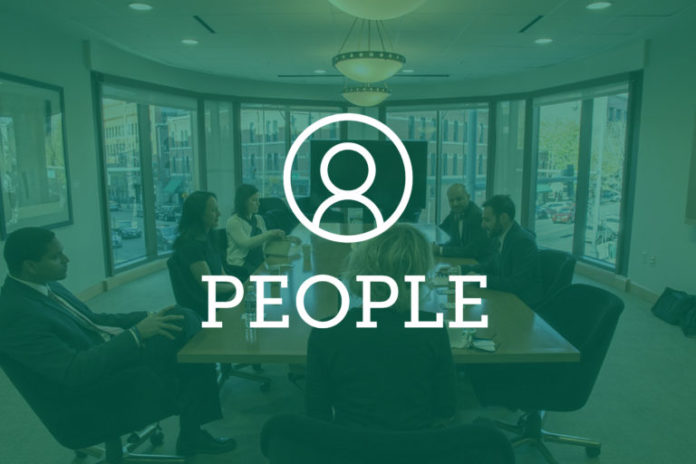 Have an announcement for Law Week Colorado's people section? Let us know. 
Law Firm Updates
Regional firm Sherman & Howard L.L.C. announced on Feb. 14 that three of its attorneys were promoted to members. Jessica Arett, Mary Sue Greenleaf and Will Reed work in the firm's litigation, trials and appeals practice group at the Denver and Colorado Springs offices. Arett works on commercial disputes over corporate governance, construction and real estate issues as well as commercial contract and tort claims. Greenleaf focuses on construction disputes with a range of clients including general contractors, subcontractors and property owners as they navigate challenges that arise throughout the life of construction projects. Reed helps clients navigate a range of disputes including insurance coverage, intellectual property and trade secrets, contracts and business torts and reputation concerns. 
On Feb. 15, Denver-founded Brownstein Hyatt Farber Schreck LLP announced John Huber joined the firm as its chief financial officer. Huber will be based out of Brownstein's Denver office on the business leadership team. Before Brownstein, Huber was the CFO at Michael Best & Friedrich LLP and was also the director of global management accounting and reporting at Baker McKenzie. 
Colorado firm Coan, Payton & Payne, LLC announced on Feb. 16 that it hired three new attorneys. Bob Choate focuses on complex real estate development and associated corporate transitions and heavy civil construction. Choate brings experience as corporate counsel for government entities in Northern Colorado and experience navigating the permitting process for vested development rights. Fritz Ganz brings experience as an environmental engineer to his practice focusing on environmental, natural resources and litigation in Arizona, Colorado and Wyoming. Ganz represents clients in transactional and administrative matters as well as in the courtroom. Ganz is an adjunct professor at the University of Denver, teaching environmental law. Jody Duvall advises employers on a range of issues including hiring, termination, discipline, discrimiation, harassment, retaliation, trade secrets, unfair competition and wage and hour matters. On top of his labor and employment work, Duvall represents clients in business and civil litigation matters. 
Davis Graham & Stubbs LLP, a regional firm, announced on Feb. 18 that it hired associates Tariq Adawi and Amy Bowles. Adawi, a Kansas City School of Law graduate, joined the transactions department where he focuses on a variety of corporate and business transactions. Previously, Adawi co-founded a technology startup, founded his own web development consultancy and the Slashthree International Art Collective and was an associate at a Denver boutique firm. Bowles, a University of California Irvine School of Law graduate, joined DGS' trial group where she focuses on complex commercial litigation. She brings experience representing clients in a broad range of matters in all phases of litigation and is admitted to practice in multiple federal districts. 
The Judiciary
The 6th Judicial District Nominating Commission selected three finalists for an upcoming district court vacancy. On Feb. 15, the commission announced Anthony Edwards from Silverton, William Furse from Dolores and Kim Shropshire from Durango made the short list of candidates for a district court judgeship vacancy that will be created by the retirement of Judge William Herringer on March 9. Gov. Jared Polis must appoint someone to the position by Feb. 30. 
Kudos
On Feb. 11, Colorado lawyer Jordan Blisk received the American Bar Association's Stonewall Award. Blisk is the associate director of chapter at the American Constitution Society, executive director and board member at the Colorado Name Change Project and the current president of the Colorado LGBT Bar Association. The ABA's Stonewall Award recognizes legal professionals who have effected change to remove barriers in the legal field based on sexual orientation and gender identity and expression. Blisk was one of three professionals recognized in 2022. Blisk is a U.S. Air Force Veteran and the first openly transgender University of Colorado Law School graduate where he organized the first annual CU Law Name Change Clinic. Last year, he was selected by the National LGBT Bar Association as one of the "40 Best LGBTQ+ Lawyers Under 40." 
Movers & Shakers
Longtime Florida law firm Battaglia, Ross, Dicus & McQuaid, P.A. announced on Feb. 15 that it opened a personal injury practice in Denver. The new office, Denver Personal Injury Lawyers, will litigate a range of matters including car, pedestrian, bike, e-scooter, motorcycle, truck, ski and snowboard and rideshare accidents as well as personal injury matters, traumatic brain injuries and wrongful deaths. Jonathon Douglas, a Stetson University College of Law graduate, is the Denver office's managing partner. Battaglia, Ross, Dicus & McQuaid opened in Florida in 1958.