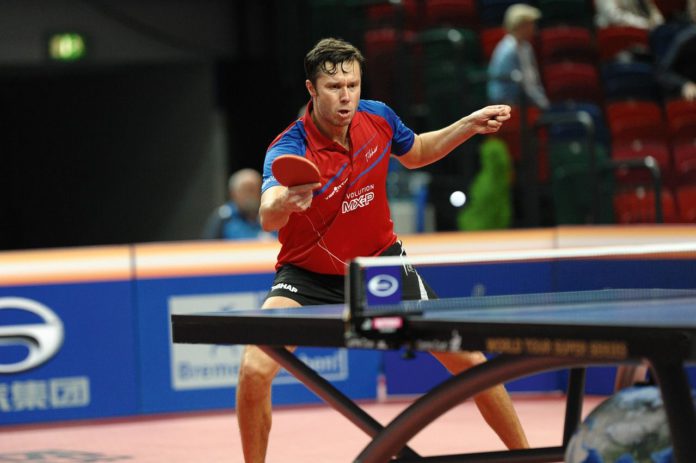 The pandemic has thrown a wrench into a lot of best-laid plans. But one thing that managed to stay on schedule was Colorado's sports betting launch on May 1, even though casinos and major sports leagues were mostly shut down. 
Sports betting was legalized in Colorado with the passage of Proposition DD at the ballot box in November. After the election, the Colorado Division of Gaming and gaming commission had mere months to come up with a regulatory scheme for the brand-new industry. After a series of stakeholder meetings, a set of rules was adopted in February and the state began issuing its first licenses for online and retail sports betting.
In the first month of legalized sports betting in May, the total amount wagered was $25.6 million, a figure Division Director Dan Harman called an "encouraging predictor of the potential for the Colorado sports betting market." Wagers increased nearly 50% in June for a total of $38.1 million, and Hartman expects numbers to continue to rise as major sports resume and more operators launch.

PING PONG CLEANS UP
"The biggest impediment to launching sports betting in Colorado has been the fact that there haven't really been any sports," said Sarah Mercer, shareholder at Brownstein Hyatt Farber Schreck.
The pandemic has caused an unprecedented disruption in big-league sports. Starting in March, the NBA suspended its season for more than four months, finally returning July 30 to play out the rest of the season in a bio-secure bubble at Walt Disney World. The NHL halted its season on March 12 (but resumed July 26), Major League Baseball pushed its regular season start date back from late March to late July, and the NFL is slated to start its season in September.
According to Hartman, the shakeup in professional sports schedules led some licensed sports betting operators to delay their launch until the end of July or even later in the summer or fall, but others decided to move ahead with their May 1 start date with the sports offerings available. 
Table tennis has emerged as the unlikely winner in bringing in betting proceeds while the Big Four sports leagues have been on break. In May, wagers placed for table tennis totaled $6.6 million — more than the total for the next four sports combined. The paddle sport continued to dominate in June, when wagers exceeded $9 million, with soccer in second place at $4.1 million.
"Folks kind of gravitated to … other sports that are being played in Europe and Asia and in other places as the pandemic rolled out of those places," Hartman said. Even before COVID emerged, operators had asked for a varied sports catalog, he said, and the list of approved events and wagers spans the globe, from Australian football to Caribbean cricket. Offering a "wide world of sports" to Colorado bettors helped soften the pandemic's impact on proceeds, Hartman said, and "maybe we pulled a few people away from their Xbox."
"I think it's giving them another option for entertainment, and they found within the catalog something they liked, whether it's table tennis or European soccer or baseball from Korea," he said.

BEATING THE ODDS?
A year ago, legislative analysts said sports betting would deliver around $10 million in tax revenue in fiscal year 2020-2021, most of which would go to the Colorado Water Plan. But even before the pandemic, the Division of Gaming projected a more modest $1.5 to $1.7 million for the same period — about enough to repay the legislature for startup costs but not enough to fund the water plan in the first year. Actual taxes due from sports betting in May and June totaled just over $310,000.
"Our numbers were very conservative, and I think industry and some other folks were wildly optimistic," Hartman said of the pre-pandemic projections. "I think when we hit COVID, we kind of threw out all of that speculation and really looked at watching it, getting it running and seeing where the numbers really go."
Casino closures in the first six weeks of sports betting wiped out any potential retail earnings. In May, all betting proceeds came from six online operators, while June earnings reflect those online operators plus one retail sportsbook. Casinos in Cripple Creek, Black Hawk and Central City reopened in mid-June after Gilpin and Teller counties were exempted from provisions of the governor's safer-at-home order, and three more retail operators have launched since late July.
Prior to the pandemic, industry insiders predicted casinos would see a modest revenue bump from sports betting, but it wouldn't be a jackpot due to the relatively low margins involved. But Hartman said Colorado's decision to launch mobile and retail operations at the same time — some states with sports betting have started with retail only — led to a successful launch and an important backup revenue stream amid pandemic closures in the spring.
"With the casinos closed, we would have had nothing," Hartman said. Considering all the setbacks, Hartman said he was "very encouraged" by the first month's earnings and noted preliminary figures for July show a continuation of the upward trend seen in June. 
NEW PLAYERS, NEW RULES
The debut of sports betting introduced international companies to Colorado's gaming market, which has historically featured "mom and pop" casinos due to the limited stakes allowed, according to Mercer, who represents gaming industry clients.
"We had a flood of interested parties and very sophisticated players in the gaming space wanting to come into Colorado," she said. These include FanDuel and DraftKings, two leaders in mobile sports betting, the latter with a valuation in the billions. But the mom-and-pops still hold the key, as online operators and third-party sportsbook vendors must partner and share revenue with brick-and-mortar casinos in Colorado.  
"The gaming association really advocated for this model, in part to really protect the assets of our mountain town casinos here and to protect the integrity of our limited gaming industry," Mercer said.
There are other safeguards in place to protect the industry and bettors, including integrity monitoring to make sure all the sports allowed on the state's events and wagers catalogue, from tennis matches in Uzbekistan to auto racing in Poland, are sanctioned and have a governing body and integrity policies. Integrity monitors can analyze bets placed through multiple operators to flag patterns that seem fishy. For example, Hartman had to pull his approval for a handful of Ukrainian table tennis events where there were "some shenanigans going on." 
Colorado rules also prohibit people from betting on things that are based solely on chance, Hartman said, such as the Super Bowl coin flip.
Finally, the apps all have protections to help ensure a pandemic pastime doesn't become a full-blown gambling addiction. These include user-defined controls on betting limits, how often to fund the account and when to take a break.
"We certainly encourage people to go in and use those tools to set their speed bumps, if you will, as they get into sports betting and start to enjoy it," Hartman said. 
In addition to user-set limits, he added, most operators have internal controls that will shut the app down or prompt a company representative to reach out if a user appears to be escalating their activity in a harmful way.
—Jessica Folker