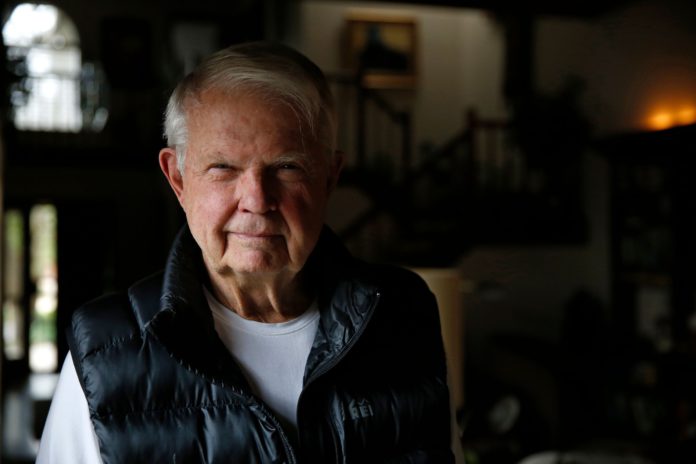 Former Colorado Governor and attorney, Dick Lamm died last week at age 85. Lamm is credited as one of the state's longest-serving governors in history and is best known for his policy stances on the environment and immigration, according to coverage from the Denver Post.
CPR News reported last week that "Lamm was known for his sharp intellect, short temper, and love of debates and deep policy discussions." His long legacy in Colorado politics and law is only rivaled by his famous opposition to hosting the 1976 Winter Olympics in Denver. The move to block the Olympics made Denver the first and only city to reject the games after being selected to host. According to CPR, "Lamm felt the Olympics would leave behind hefty bills and environmental damage, while the state's businesses would get few benefits from the spectacle."
Lamm's political career stretched over 23 years and he got his start in 1964 in the Colorado House of Representatives. While serving as a Democratic Representative for Denver, he passed in 1967 what was then the nation's first liberal abortion law according to an article written by author Dave Kopel in 2003. 
CPR reported "six years before the Supreme Court decision on Roe-vs-Wade, [Lamm] sponsored a state law that allowed abortions when a woman's health was in jeopardy, as well as in limited cases for rape and incest." The article also noted "it was the first significant loosening of anti-abortion laws in the U.S. at that time."
The same year as the abortion law was introduced, Lamm sponsored a bill that created the Colorado Open Records Act, commonly referred to as CORA. 
Lamm's first term as governor garnered a fair amount of criticism and a walk out from then-lawmaker and former Denver Mayor Wellington Webb. "It became very clear that there weren't going to be any African-Americans in the cabinet. And I thought that at that time that was outrageous," Webb told CPR. Webb said Lamm later worked closely with him to "ensur[e] greater representation for African Americans on boards and commissions and in the Governor's cabinet." 
Lamm later appointed the first woman and Hispanic justices to the state Supreme Court. But while some public-facing efforts seemed to indicate he listened to the criticisms he received from Webb and other politicians, he also made several public statements in 2005 that indicated he opposed "multiculturalism, arguing that viewing all cultures as equal and encouraging immigrants to 'maintain their culture' could destroy the country."The comments drew ire from multiple groups. 
Lamm also published an essay in 2006 called Two Wands, One Nation in which he further extolled his other cultural views.