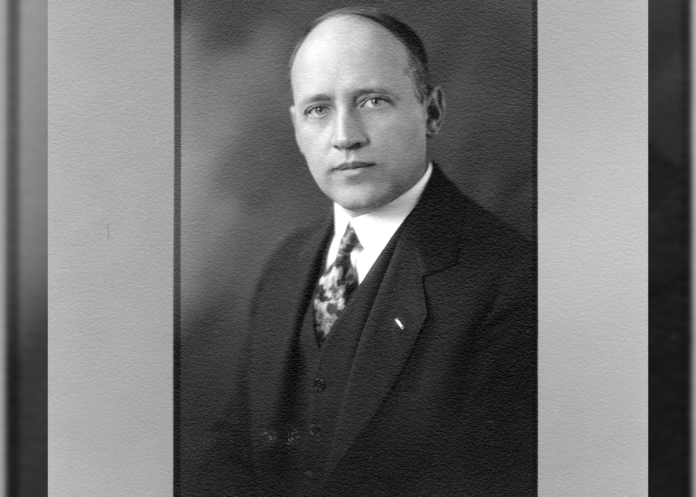 In the early days of its statehood, Colorado's fledgling government had several members of the Ku Klux Klan in its ranks. Among the reformers were Dearfield founder Dr. Joseph Westbrook, Clarence Holmes, Charles Ginsberg and Denver district attorney Philip Van Cise. 
Van Cise, a former colonel, was a famous crimebuster in the early 1900s when he served as a Denver DA. Before he became DA, he was already known in the press for his sharp wit and fiery temperament in his legal practice. 
The Silver and Gold on March 16, 1911, noted Van Cise "routed, baffled and licked a plebeian outside attorney in the Denver courthouse corridors." The outlet went on to say the papers at the time described Van Cise as "young and supple" but he wasn't often covered in the news cycles. The attorney Van Cise smote allegedly ran into a courtroom after the encounter "for protection, vowing to swear out a warrant against Van Cise." 
Around a decade later, Van Cise was named DA. The Lafayette Leader in October 1921 covered an address Van Cise gave in which he detailed the numerous difficulties he was experiencing enforcing laws in a big city during prohibition. "He told of the organized vice rings of the city and how they manipulated and were maintained," the outlet noted. 
"He told of the corruption in high up police circles and how they were in collusion with organized vice and of the many difficulties experienced by the district attorney's office in its efforts to bring justice in the law violators." The Lafayette Leader explained bootleggers and gamblers were partially at issue and matters Van Cise was trying to address in Denver. Some vice organizations had already been arrested and convicted under Van Cise's office, according to the article. 
Almost at the same time as the bootlegger operation busts, Van Cise was also reportedly trying to tackle loan sharks in violation of state law. The Indicator in January 1921 reported Van Cise announced the DA's Office would be going after loan sharks who were illegally charging brokerage fees.
While Van Cise wasn't always successful, his efforts to reduce crime in Denver didn't go unnoticed by the press. The Greeley Tribune in August 1922 reported a case Van Cise brought against alleged "bunco" or con artist Jack Ryan was dismissed due to lack of evidence. In part, the outlet said funding of the DA's Office could be contributing to the issue of alleged criminals like Ryan being released. Ryan's arrest came about as part of a larger operation to convict a bunco ring of roughly 30 individuals who were engaging in various schemes to get money directly out of victims' bank accounts. 
Van Cise had already expressed concern about "crookedness" in the local police department — something the outlet noted may have caused city officials to ask Van Cise for a more detailed accounting of expenditures before they would grant his office's appropriation request.
Just a month prior to The Greeley Tribune coverage, Van Cise extolled his continuing struggle to address crime in conjunction with law enforcement. At a July 1922 address at a church union meeting, the Longmont Ledger reported Van Cise said "practically all crime had the dollar sign at the bottom." He went on to say crimes like human trafficking and larger scale con operations were too difficult to pursue justice on, because of the crime rings having too much "moneyed influence" in the city. 
Van Cise also reportedly noted the issues surrounding bootlegging operation busts seemed to center on the inability of law enforcement to enter and search homes of suspected bootleggers. "The law is now being interpreted so that a house may be entered as a distillery and not as a home," the Longmont Ledger reported. 
But this wouldn't be the last time Van Cise would cause waves. In 1924, he tackled the KKK's hold on state government and in local communities. He gave an address in August 1924 on "his rigid and unceasing investigations" of the KKK, according to coverage by Denver Jewish News. 
Roughly a century later, the lingering effects of this period in state history are still having impacts locally. In May 2021, Stapleton, an area named after a former Denver mayor and KKK member Ben Stapleton, was renamed Central Park. Stapleton was mayor of Denver at the same time Van Cise was a Denver DA and when Van Cise was fighting against the KKK's hold through various investigations with the DA's Office.