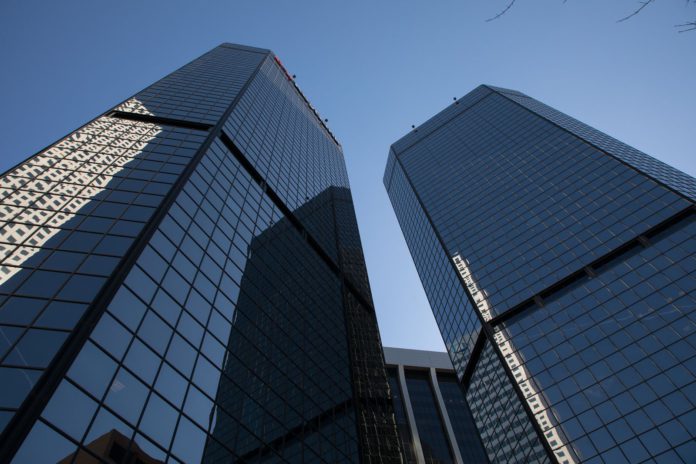 This year was relatively quiet for law firm mergers, particularly any involving Colorado firms. But that doesn't mean there haven't been potential deals simmering below the surface.
In 2019, several large firms with Colorado offices combined with firms located elsewhere. Two of these mergers resulted in a name change: Last week, Faegre Baker Daniels, based in Minneapolis, announced its combination with Philadelphia's Drinker Biddle & Reath to form Faegre Drinker Biddle & Reath; and in October, Lathrop Gage, based in Kansas City, Missouri, announced its deal with Minnesota's Gray Plant Mooty to form Lathrop GPM.
Throughout the year, other firms with Colorado operations made smaller acquisitions outside Colorado: Ballard Spahr, Butler Snow, Cozen O'Conner, Dentons, Dorsey & Whitney, Fisher Phillips, Greenberg Traurig, Littler and Spencer Fane, according to the Altman Weil MergerLine. But all of those firms, with varying head counts in Denver, are headquartered elsewhere.
Compare that to 2018, which saw three Colorado firms on a side of an acquisition. That year, Brownstein Hyatt Farber Schreck made a play in Nevada by picking up bankruptcy firm Schwartz Flansburg. Haddon Morgan and Foreman got Stimson Glover Stancil Leedy, both Denver firms. And Michael Best & Friedrich grew its reach in Colorado by acquiring startup-centric Boulder firm Modus Law.
No such transactions took place between homegrown Colorado firms in 2019, but it wasn't from a lack of interest. There was still plenty of merger discussion going on in 2019, according to John Boyd, managing partner of law firm consulting group Major Lindsey & Africa's Denver office.
"No Colorado firms were acquired in 2019, but I'll tell you, there's still activity," Boyd said. Some talks just haven't produced the handshake; before Boyd joined MLA in October, he was consulting on a potential merger between firms early this year.
Looking nationwide, it's possible 2019 could turn out to be "a pretty robust year for mergers," Boyd said, seeing how the announcements spiked in the third quarter, with some end-of-year announcements still possible.
A quiet year for firm mergers doesn't necessarily mean firms lack the appetite to acquire or be acquired, Boyd said. The volume of law firm mergers can be cyclical, with a slowdown in deals naturally occurring after a spate a pair-ups like what firms saw in 2018. After a merger-heavy year, a lot of appealing acquisition targets are off the table.
"If I were making a list of firms I wanted to merge with, say a year ago, a good number of those have already merged with someone," Boyd said. "I think that's a big part of it."
Along those same lines, Colorado could be in the midst of a broader down-cycle for law firm mergers, having been up over the course of a decade. Altman-Weil's 10-year report for law firm mergers ranked Colorado ninth among states with 22 acquisitions from 2007 to 2016.
Looking ahead to 2020, a lot of the factors that have driven merger interest in recent years should still be in play, Boyd said. 
Small-to-midsize law firms will still be interested in merging as a means to survive against larger firms, which have more marketing resources, recruiting power and potentially greater profitability that comes with being able to charge higher rates, Boyd said. Also, many small firms that have partners retiring and don't have a clear path for succession might see a merger as a solution to that, he added.
Large firms will continue to primarily follow major clients and companies that move to the Denver or Boulder area, Boyd said. 
They'll commonly relocate their existing attorneys from other offices to Colorado and recruit once they get here, he added. But large firms are still considering the entry-by-acquisition approach — getting a Colorado foothold by acquiring a firm or a practice group here.
While the market remains hot for law firm mergers in Colorado, Boyd said, it's difficult to predict how many moves will be consummated over the next two years. 
Much will depend on the economy, but law firms' responses in the event of a downturn or a recession might not be predictable, either. 
A recession might make firms cautious, leading them to shy away from big moves and acquisitions. But on the other hand, "we had a lot of small and mid-sized firms that were looking for a bigger firm to attach to" during the last slowdown, Boyd said.
Whether 2020 sees more firms merging or not, it's seeming less likely that the public will know about a deal before it happens. Firms are taking better steps to keep merger talks under wraps, especially considering the length of time they spread across, Boyd said.
The Faegre Baker Daniels and Drinker Biddle & Reath merger had been in detailed talks for more than a year prior to last week's announcement, the firms' chairs told The American Lawyer. 
— Doug Chartier