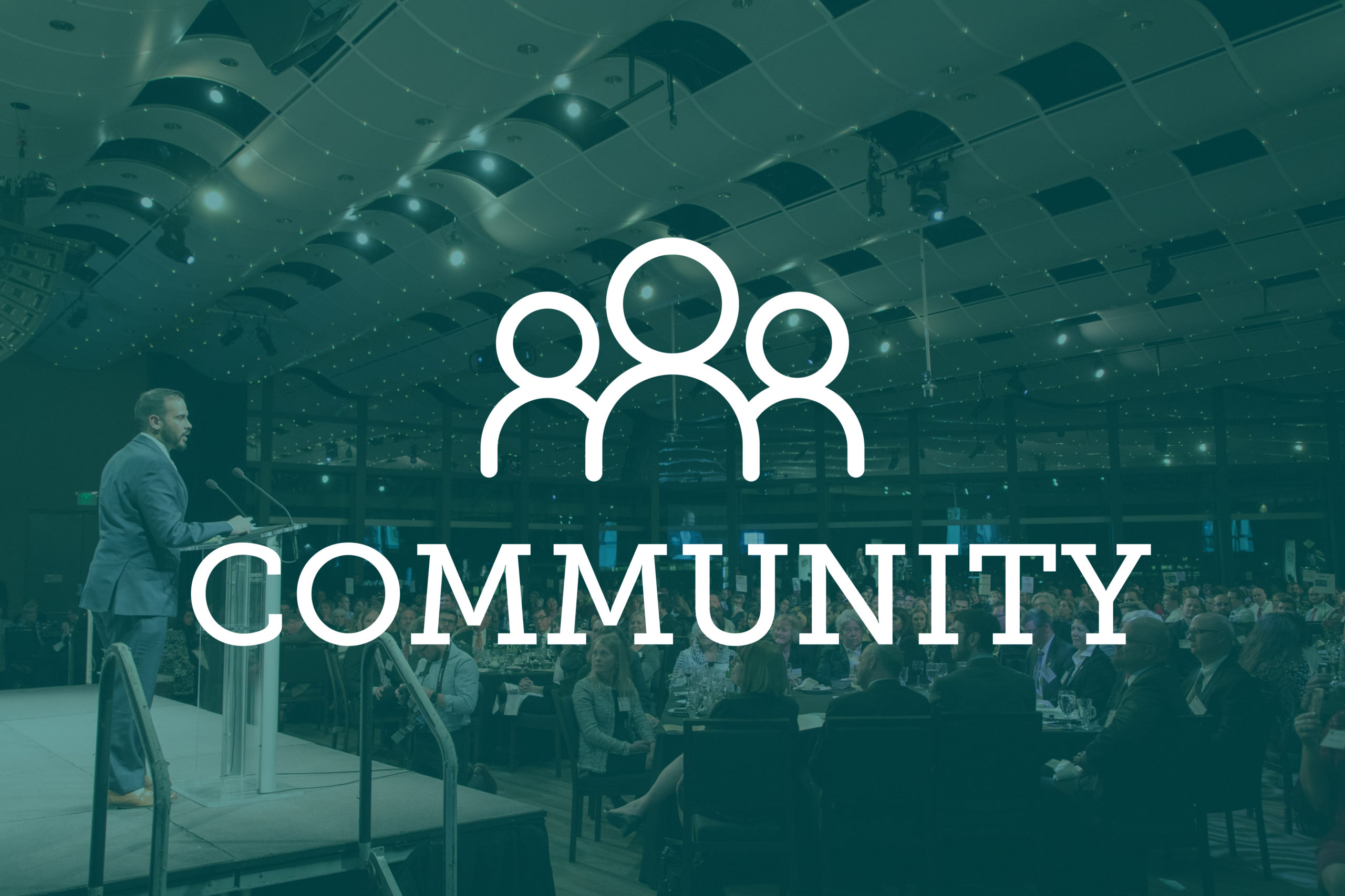 Fifth time wasn't a charm in 2019 for passing a paid family and medical leave bill in Colorado, but supporters echoed a familiar optimism recently: They really think 2020 will be the year. 
Sen. Faith Winter has carried measures that involve paid leave each year since 2015, when she was in the state House of Representatives. 
Late in the 2019 session, after weeks of staunch opposition from parts of Colorado's business community and lack of majority support in the Senate, the sponsors converted this year's bill to an actuary study, which Winter said is expected out in January. A Colorado Sun report showed Senate Bill 188 was the most-lobbied bill for most of this past session.
Winter discussed her plans to bring back a paid leave bill at the Colorado Women's Bar Association's annual legislator appreciation breakfast on Nov. 13. The CWBA also gave Sen. Jesse Danielson its Champion of Change Award for her work passing this past session's equal pay bill. Winter told Law Week the goal of the feasibility study is to produce statistics about components of paid leave that different sides can agree on as a basis for policy decisions.
"There were disagreements on the numbers, and so we couldn't make a decision," Winter said, mentioning lack of consensus among stakeholders over everything from the proportion of the population that would take leave to how many weeks of leave the program should allow. "You can't make public policy decisions when you don't even have the same numbers you're operating on."
Data can be a slippery trickster, cherry-picked to support any position on a controversial issue like paid leave. So Law Week talked with a few paid leave experts and researchers to find out what paid leave programs in other states and research show about designing a reliable study about the economics of paid leave. They also talked about the challenges of creating such a program that balances the interests of all groups impacted by paid leave, such as employees, employers, insurance companies and the state.
"It's really important get perspectives from the people side of things, but also the data side of things," said Karen English, senior vice president at the Boston-based Spring Consulting Group. Hawaii passed a bill in 2018 for a sunrise analysis of paid leave, similar to Colorado's actuary study, and examine other states' approaches. The state contracted Spring Consulting Group to conduct the study. English said to run smoothly, a paid leave program has to be well thought-out and include clear regulations, straightforward administrative rules and the ability for coordination with other benefit plans. She said in addition to including input from employers of different sizes and employees, state equity is also important: State paid leave programs vary from each other at least slightly, so the particulars of a program should take into account the potential for states' laws to affect business decisions about where to operate.
Jennifer Greenfield, an associate professor in the University of Denver's graduate school of social work who has given testimony to the legislature about paid leave for several years, said a lot of research about paid leave tends to focus on the impacts among particular population segments, such as women of color or women in poverty. She said her ideal study would identify a representative cross-section of the population and track the impact of no paid leave versus paid leave on their economic situations over time, or at least collect data from similar sample groups of people every few years.
Greenfield and another DU associate professor, Paula Cole, submitted a report on paid leave to the FAMLI Task Force created by Colorado's bill to study it. She and Cole also discussed their findings at the CWBA breakfast. The report compares existing state paid leave programs and costs of different parts. Greenfield said research has found the actual payout of benefits is the biggest cost paid leave programs come with, regardless of their structure. In one model she and her colleagues made for statistical analysis that assumes 90% wage replacement of weekly earnings for workers who make up to 50% of the state's average weekly wage, with a maximum weekly leave payout of $1,000, the benefit payouts would cost an estimated $792 million. Administrative costs would be about $24 million.
Greenfield said she and her colleagues didn't approach their research with a particular outcome in mind. She recognizes the potential for data to be employed as a biased or partisan tool.
"This is why we thought it was important to do a broad overview of the research and see everything that's been found," she said.
How a paid leave law in Colorado would define a "family member" an employee could take caregiving leave for has been a point of contention. Six states' definitions generally include children, parents, grandparents, grandchildren, partners and spouses. New Jersey, Connecticut and Oregon take the definition further to include people with which an employee has the "equivalent" of a family relationship, and Colorado's 2019 bill had similar wording.
Critics of such a broad definition say it opens up paid leave for abuse of the program by employees who claim they need to provide care to someone they don't actually have a close relationship with. But Greenfield said in her research, medical caregiving leave for others is the least common reason employees take leave, and how narrowly or broadly a state defines a "family member" doesn't seem to move the needle on that. "It's easy to get caught up in some the rhetoric about some of this stuff, but [in reality] it's not going to be one of the real drivers of cost in this program," she said.
Lori Welty, an absence management senior compliance attorney at insurance software developer FINEOS, said the design of a paid leave program has to account for the capabilities of leave software. "Translating legal requirements into software is not always easy," she said. As an example, a leave law may measure 12 weeks of allowed leave from the Sunday before an employee's first day of leave, but software has trouble accommodating that, instead recognizing the start of leave as its actual first day. 
Welty said nuances in whether state paid leave programs stack with other benefit programs, such as existing disability leave or the federal Family and Medical Leave Act, can also create software challenges based on how much choice the state leaves to employers for whether to allow their paid leave to stack with FMLA leave. Stacking means employees don't have to take different types of leave concurrently.
Greenfield said even though studies of paid leave have their shortcomings, such as not studying representative population cross-sections, studies that look at similar factors seem make the same conclusions, which she said is encouraging for the studies' credibility. As examples, she said, studies seem to point to positive economic effects of access to paid leave, such as improved employee retention and for low-income people, decreased reliance on public assistance programs and links to higher earnings over time.
"This is really telling a story, and it's something we can believe is probably true," Greenfield said. "We're just building this preponderance of evidence."
—Julia Cardi