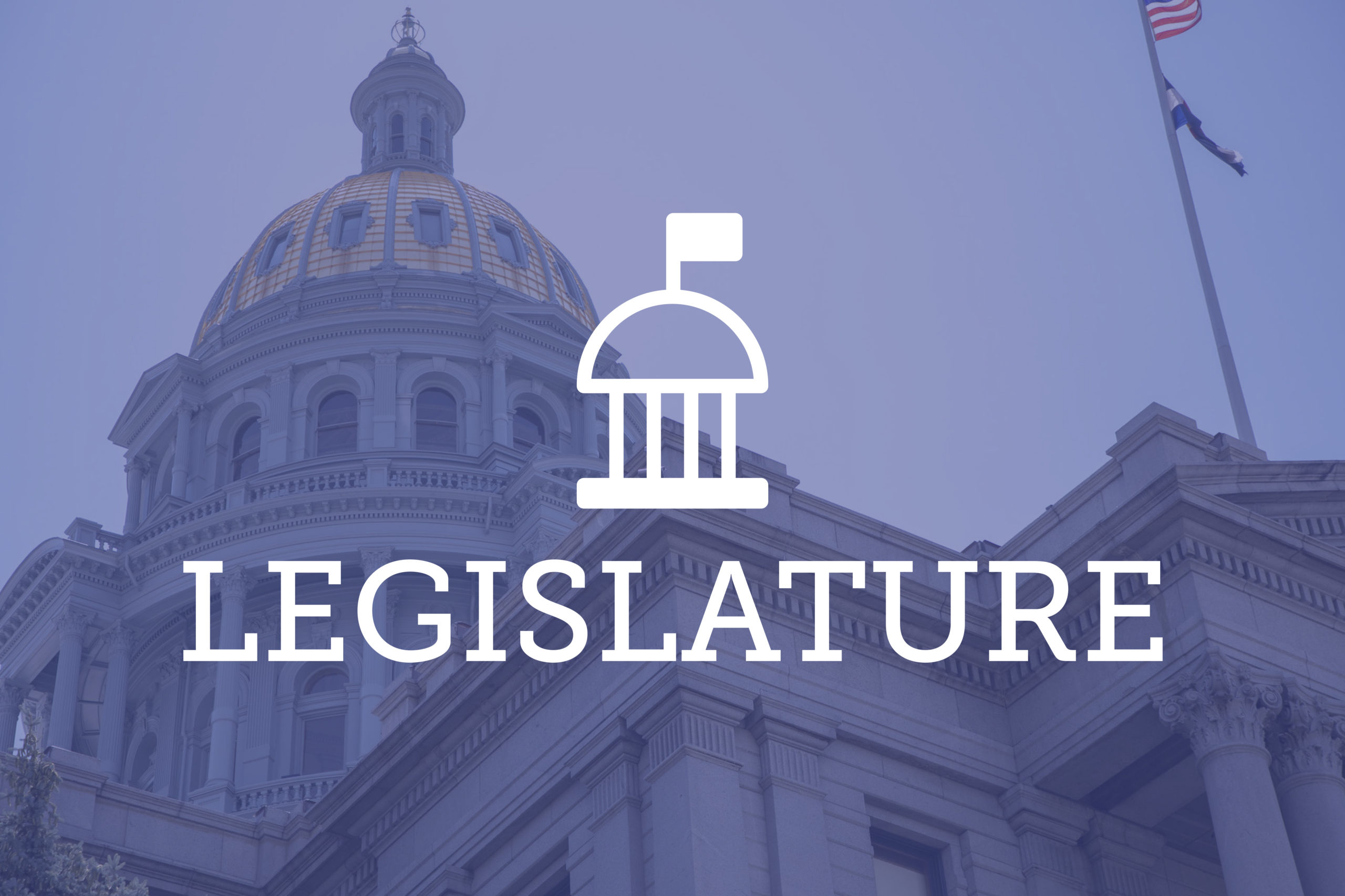 Colorado Gov. Jared Polis signed into law House Bill 22-1153 May 23, intended to expand parental rights for non-traditional families and update the language of the law to be gender-neutral. 
"With the signing of this law, Colorado is ensuring that the children of LGBTQ parents are fully protected under state parentage law, regardless of the circumstances of their birth," Patience Crozier, GLBTQ Legal Advocates and Defenders' senior staff attorney, said. "These protections are crucial to children's security and well-being, especially in times of crisis. By updating their parentage statutes to be gender inclusive and marital status neutral, Colorado has made sure that all families are protected equally under the law, and that is cause for celebration."
The LGBT Bar endorsed the bill as an organization. 
"The realities of what it takes to create a family in 2022 are very different than they were, you know, in 1960," Laurence Gendelman, a member of the LGBT Bar's board of directors, said. "We have different technology, we have different social structures that make it socially acceptable for people to raise a child that isn't biologically related to one or both parents. Technology has just come such a long way. But the law is always lagging behind technology."
Confirmatory Adoptions 
Currently, affirming same-sex parentage rights requires second-parent adoptions, step-parent adoptions or orders of parentage from the court. 
"The second-parent adoption was originally created by the legislature to try and address these intended parent situations, where the intended parents are not necessarily the biological parents or maybe one of them is the biological parent," Gendelman said. "[But] it's a big expense and time commitment, with the home studies and really extensive background checks, for parties who were always the intended parents of the child."
HB 22-1153 streamlines the process for confirmatory adoptions by establishing Marlo's Law.
Under Marlo's Law, the court will not require an in-person hearing or appearance, intensive home study, fingerprinting and background check or minimum residency periods for adoption.
According to Ellen Trachman, founder of Trachman Law Center who specializes in assisted reproductive technology law, when same-sex couples have a child, they may receive a birth certificate that reflects both parents if they're married, but that birth certificate does not have to be honored in other states. 
"We've seen many cases where a judge might decide that a non-genetic parent is not a legal parent to that child," Trachman said. "What we needed for my clients [was] a court order and that process for many was a step-parent or second-parent adoption, which can be very onerous."
This bill was championed, according to Trachman, after State House Majority Leader Daneya Esgar and her wife conceived a child and were shocked to discover the legal instability for their family if they did not go through an arduous adoption process. 
"It's an issue of having to pay thousands of dollars and go through this process in order to have your parental rights recognized," Trachman said. "Recognizing that people were going through home studies, were going through criminal background checks, being fingerprinted, having to go through hearings, was really degrading for a lot of same-sex couples who really were the parents of their child and already felt they were going through so much extra to be parents. This bill really focused on creating a better path forward for these parents to have that protection."
Paternity Statute
Prior to the passing of HB 22-1153, the Colorado paternity statute still used man-woman language, although it has operated in a gender-neutral capacity since 2012, and lacked language for surrogacy situations or times where the intended parents may differ from the biological parents.
"It was important to update the language to reflect modern families and the way that families are formed, and the way that there should be legal protections for non-genetic parents or parents who conceive through assisted reproductive technology," Trachman said.
Under the bill, gendered terms such as man or woman have been replaced with person, and mother and father with parent. Additionally, clarifying language has been added to recognize civil unions and to distinguish between genetic and presumed parents. 
Assisted Reproduction 
"Up to this point, the way the statute has worked is that if you don't have a physician involved in a surrogate process or a process where the intended parents are different… than the biological parents, both have to go through one of these adoptions," Gendelman said. 
In an example given by Gendelman, if two women who want to have a child undergo at-home artificial insemination with a friend's donated sperm, they still must complete an adoption when the kid is born or create a parental right with an order of parentage. Without either, because there was no physician involved in the process, the donor could still try to assert rights at the time of birth as a biological parent. Under the revised law, a physician is no longer required to be involved in the process, which makes it easier for people to enter surrogacy contracts and for them to be deemed enforceable. 
Whenever a child is born as a result of assisted reproduction and the individual who did not give birth is a parent, HB 22-1153 allows the parents to complete a confirmatory adoption to affirm their parentage. Additionally, the bill makes Colorado's assisted reproduction provisions gender and marital status neutral so that if a person consents to assisted reproduction they are a parent to the resulting child.
Although the issues addressed in the bill have historically been experienced by same-sex couples, where courts have denied rights to non-genetic parents, the law protects anyone who goes through assisted reproduction. 
"I can't say I know all the ramifications of this law, and I don't think anyone's thought about it yet, but there will be lots of ramifications here for family law attorneys and juvenile law," Gendelman said. 
Several organizations spoke in support of the bill, in addition to the subsequently presented SB 22-224, which allows people conceived via assisted reproduction access to limited, important donor information.
"As an organization dedicated to supporting people with LGBTQ parents, we know that children come into families in many different ways," Jordan Budd, executive director of COLAGE, said. "We are pleased to see Colorado make such big strides in providing protections for LGBTQ families and for all children and families in the state."
Representatives from Family Equality, GLAD and the National Center for Lesbian Rights also spoke in support of both bills, thanking Polis and the legislature for taking steps to protect parent-child relationships and provide increased security to LGBTQ families. 
"We applaud the thoughtful approach taken in Colorado to encourage openness for donor-conceived people while at the same time guarding against discrimination or increased barriers in family building and, importantly, ensuring legal security and recognition for families formed through assisted reproduction," Crozier said. "Love makes families — and our laws must protect them."