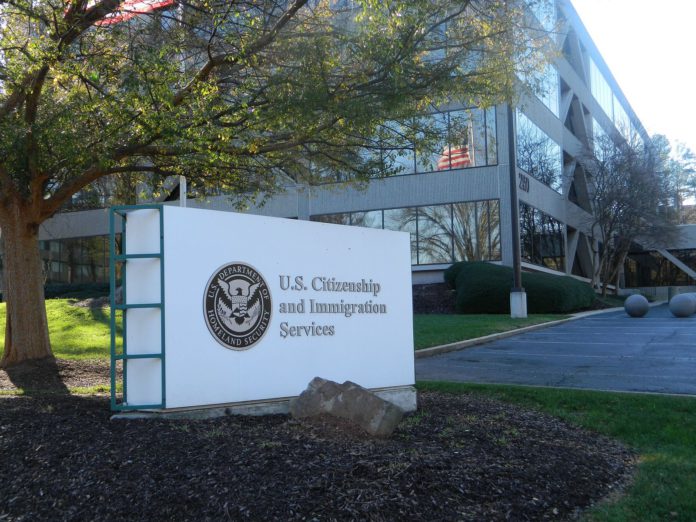 Many employers and immigration attorneys saw a clear difference in how the federal government distributes skilled worker visas under the Trump administration. Now newly revealed documents might give them some insight on the government's decision-making on visas.
Earlier this month, the American Immigration Lawyers Association released a trove of documents it acquired from the federal government regarding the H-1B visa program. The documents, which U.S. Citizenship and Immigration Services turned over to AILA in response to a lawsuit, reveal how USCIS decides when to further scrutinize the visa applications or deny the visas altogether. AILA said the documents help explain USCIS' unprecedented pushback against employers seeking the visas.
On behalf of AILA, the American Immigration Council brought a Freedom of Information Act lawsuit against USCIS. The council sought records on how USCIS considers wage information and decides whether a position is a valid "specialty occupation" under the H-1B program — two key areas where employers see pushback or denials of their visa applications.
Through the H-1B program, the U.S. government grants nonimmigrant worker visas to 85,000 foreign nationals each year in white-collar occupations. The H-1B visas are intended to help employers fill positions for "specialty occupations" that they can't adequately fill with American job candidates. The program requires employers to submit information about the skills and education needed for the position and the salary it is offering the H-1B applicant, among other materials.
Colorado employers currently employ nearly 4,000 H-1B workers, who are paid about $93,000 a year, on average. 
The Buy American, Hire American executive order, which President Trump signed in April 2017, called for reforms to the H-1B program to ensure that the visas went to "the most-skilled or highest-paid petition beneficiaries." The program had received criticism that certain employers and staffing agencies abuse it, using lower-paid and less-qualified workers from foreign countries to displace American workers from desirable jobs.
USCIS denied 6% of all H-1B petitions in fiscal year 2015, and that rate has increased more than fivefold to 32% in first quarter FY 2019. USCIS issued a Request for Evidence for more than 60% of H-1B cases in first quarter FY 2019, a figure that never rose above 30% in any quarter in FY 2015.
In a Sept. 18 announcement, AILA President Marketa Lindt said U.S. businesses have been "experiencing a significant shift" in how USCIS decides who gets H-1B petitions. 
"The documents released by USCIS reveal the way the agency has shifted its focus in these adjudications, creating more obstacles for U.S. businesses to hire and retain the talent they need," Lindt said.
The documents released include training materials and guidance for USCIS adjudicators who approve H-1B petitions. The agency directs adjudicators to pay special attention to whether the lower wage levels allowed by the program are appropriate for the position. In one guidance document, USCIS lays out a five-step process for determining when an H-1B should be denied for when a salary offer is too low for the position the employer wants to fill.
Other documents detailed how computer programmer positions might not necessarily qualify as "specialty occupations" eligible for an H-1B because employers sometimes don't require a bachelor's degree for them.
Business immigration attorney Roger Tsai said the analysis he's seen of the uncovered documents mostly squares with how USCIS' decision-making on H-1B's has tightened up from the Buy American, Hire American executive order.
"Essentially, USCIS is narrowing and using whatever facts they can to potentially deny cases … or at least constrain cases that would qualify for an H-1B visa," said Tsai, who is a partner at Holland & Hart in Denver.
Consistent with Trump's executive order, H-1B adjudicators are challenging more petitions for entry-level or lower-wage workers as a way to ensure more visas go to more highly skilled or educated workers, Tsai said. USCIS is rejecting more petitions for Level 1 wage positions at the entry level, saying they don't qualify as a specialty occupation. "They're asserting a slightly different legal standard than what existed prior to the Trump administration," he added.
Adjudicators are more likely to challenge whether a position requires a bachelor's degree and issue a Request for Evidence for the employer to back that up, Tsai said. USCIS could even point to the employer's job posting for rejecting an H-1B if the posting says a bachelor's degree is "preferred" but not required. 
While the federal government's stricter practices in approving H-1Bs are a big issue in the employment immigration world, it's just one facet of the Trump administration's focus on immigration policy, Tsai said. Immigration and Customs Enforcement is also ratcheting up pressure on employers, from worksite raids for undocumented workers to the more mundane but far more common audits of employers' I-9 documentation compliance.
"The level of scrutiny [on H-1Bs] is just a reflection of what legal immigrants are dealing with on a broader level," Tsai said. 
— Doug Chartier