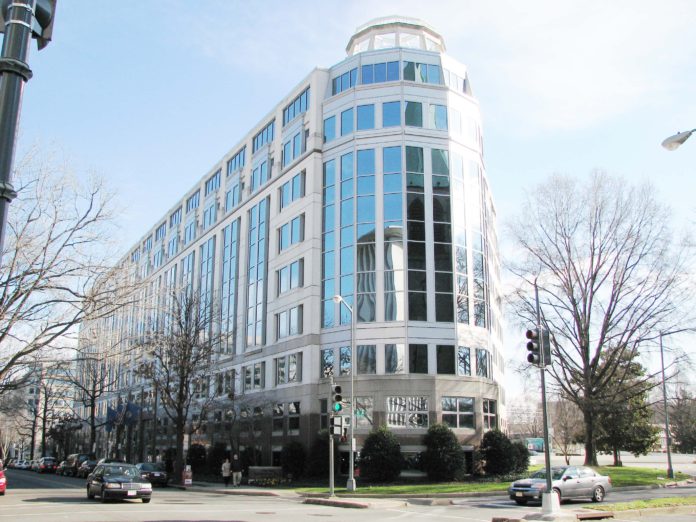 Haynes and Boone secured a judgment before the International Trade Commission that ACON Laboratories, Inc. and Hangzhou, China-based ACON Biotech Co. imported products into the U.S. that infringed on two patents held by PTS Diagnostics.
The patents cover PTS Diagnostics' CardioChek line of lipid analyzers and PTS Panels test strips, according to a news release. The product family is a key part of PTS' business, and Robert Ziemian, a partner in Haynes and Boone's Denver office, said the patents relate to methods for determining high-density lipoprotein concentrations in the blood. The judgment also involves an exclusion order that prevents the infringing products from entering the U.S.
"The chemistry is a little bit unpredictable," he said. "One of the challenges in this case is certainly working with an expert who is able to help you make the case in such an unpredictable science, and I think that's one thing that the team did effectively."
Ziemian and partner Ken Parker led the trial team, which also included Charlie Jones, Mike Karson, Rich Rochford, Tiffany Cooke, Aaron Taggart, Eva Zhao and Winnie Wong. Attorneys from Washington, D.C.-based Foster Murphy Altman & Nickel also worked on the case. 
The attorneys secured the judgment under Section 337 of the Tariff Act, governing unfair practices in import trade. Administrative Law Judge Clark Cheney made the determination about PTS Diagnostics' patents after an evidentiary hearing. In the next step, the ITC will review Cheney's decision. Ziemian said parties in a case before the ITC can appeal its decision directly to the Federal Circuit Court of Appeals. 
Ziemian said cases brought before the ITC are distinctive from trying cases in federal court before a jury because the administrative law judges who handle them tend to have a lot of technical knowledge and often scientific backgrounds. Cheney's background includes an electrical engineering degree and a stint as a patent examiner.
PTS Diagnostics received a specific exclusion order, meaning it bans the case's particular respondents from importing infringing products into the U.S. Ziemian said an exclusion order is similar to an injunction. Customs and Border Protection has the responsibility of seizing imports that aren't allowed under the exclusion order. 
By contrast, a general exclusion order applies to anyone importing products that infringe on the patents at issue.
Since the ITC oversees trade issues, the president — or more likely a designee of the president — has final signoff on exclusion orders issued by the commission. Ziemian said a complainant may get monetary damages if an exclusion order is circumvented. 
He added intellectual property cases before the ITC tend to move much more quickly than those in federal district court, with an initial determination from an administrative law judge usually coming within 13 months of the case's beginning. Even a respondent filing for inter partes review to challenge a patent's validity doesn't stay a case before the ITC the way it does in federal court, Zieman said. 
"A respondent can still file for an IPR separately, and many times they do, but that IPR might not finish within the term of the ITC case," he said. According to information from the ITC, the commission tries to finish investigations under Section 337 within 15 months.
Intellectual property infringement by foreign companies has made the news recently because of its role in ratcheting up the trade war between the U.S. and China. Ziemian said intellectual property disputes over patents and copyrights seem to increasingly involve foreign defendants.
"We live in such a connected world that I find many intellectual property infringers are either sourcing the product from foreign countries or are foreign defendants," he said. He added many of his intellectual property infringement cases involve Chinese defendants, and PTS Diagnostics specifically has had to enforce its patents against Asian respondents before. 
In May 2018, the Wall Street Journal reported on a twelvefold increase of trademark applications originating from China between 2013 and 2017. U.S. officials said many of the filings have had information about the goods at issue that raises suspicion about whether they are legitimately used in commerce, a requirement to receive a trademark. According to the report, officials speculated the flood of filings could be part of efforts by Chinese provincial governments to increase intellectual property ownership by paying Chinese citizens for each U.S.-registered trademark. 
USPTO Director Andrei Iancu also spoke about the rise in suspicious trademark filings originating from China in a March 14 statement to a Senate subcommittee. To bring an intellectual property action under Section 337 of the Tariff Act, a complainant has to show they have investment in "domestic industry." 
That can include significant investment in plants and equipment, human capital, or engineering, research and development and licensing.
Licensing intellectual property to a U.S. company could be an avenue for a non-U.S. company to bring a Section 337 action.  
Ziemian added a party still has the option to bring a claim for infringement in federal district court if they can't show investment in domestic industry. 
"In order to bring an ITC case, it's not enough that you're a U.S. company and have a patent," Ziemian said, later adding, "This really is something that is somewhat protectionist of U.S. trade and U.S. companies."
—Julia Cardi