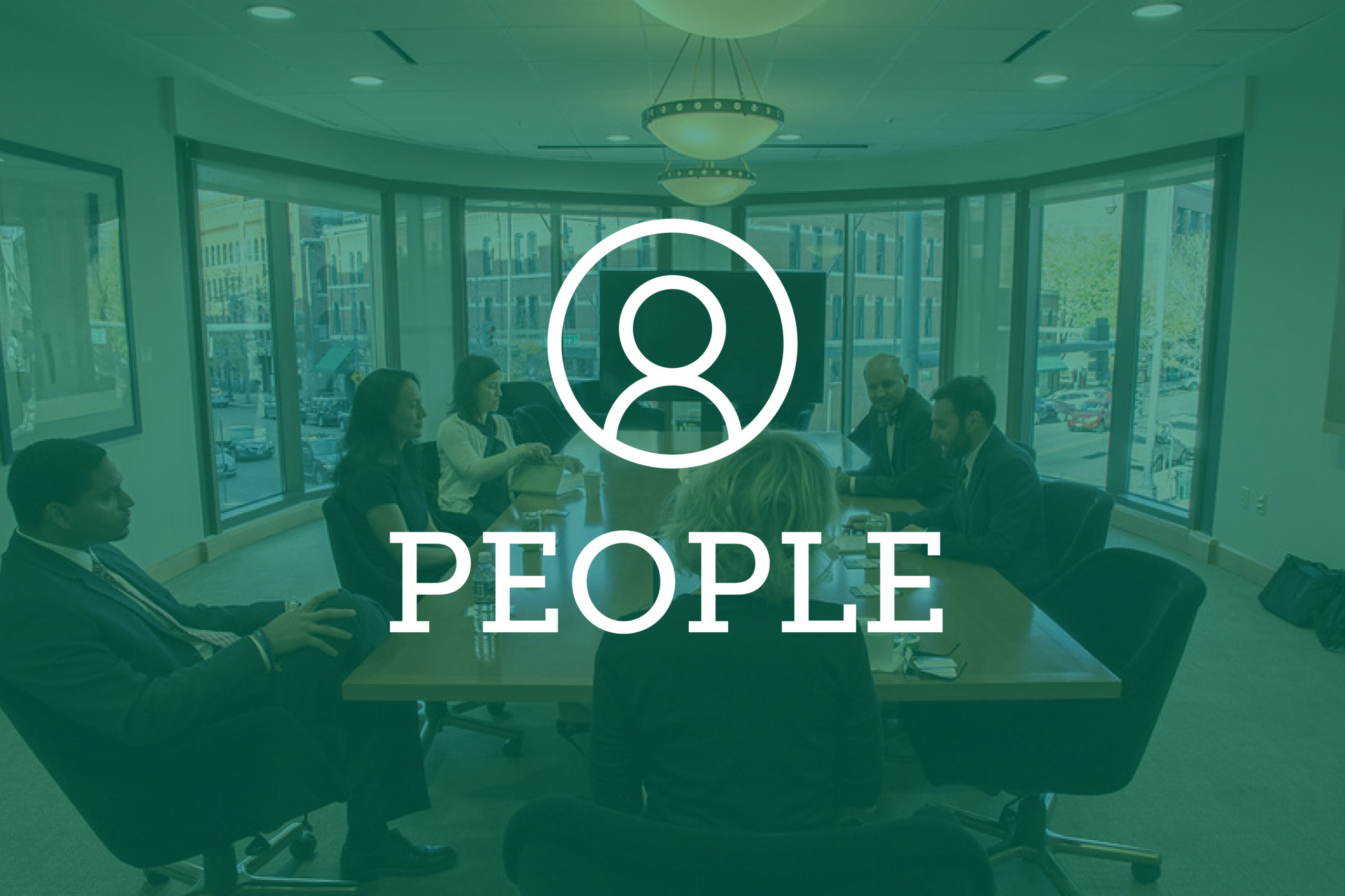 Judiciary Vacancy
The 13th Judicial District Nominating Commission will meet Aug. 3, 2021 via videoconference to interview and select nominees for appointment by the governor to the office of district judge for the 13th Judicial District including Kit Carson, Logan, Morgan, Phillips, Sedgwick, Washington and Yuma counties. The vacancy will be created by the retirement of the Hon. Kevin L. Hoyer. The vacancy will occur on Oct. 1, 2021.
Application forms are available from the office of the ex officio chair of the nominating commission, Justice Maria E. Berkenkotter, 2 E. 14th Ave., Denver, CO 80203; and the office of the court executive, Doug Short, 110 N. Riverview Road, Room 200, Sterling, CO 80751. Applications also are available on the court's home page here. 
The completed application must be e-mailed to the address listed in the instructions below no later than 4 p.m. on July 14, 2021. Late applications will not be considered. Any person wishing to suggest a candidate to fill the vacancy may do so by letter to be submitted to any member of the nominating commission, with a copy to the ex officio chair, no later than 4 p.m. on July 7, 2021.
Law Firm Staff Updates
Erise IP is announced Nathan Byers and Pamela Johnson joined the firm as technical analysts, expanding its team of bioengineering and biomedical experts. Byers and Johnson will assist the Denver and Kansas City offices, respectively. 
"With Nathan and Pamela on board, I know both our team and our clients will benefit from their incredible experience. We're thrilled to welcome both to the Erise team," said partner Adam Seitz.
Sharma Law, PLLC, a digital media, entertainment, intellectual property and corporate/commercial law firm specializing in the representation of digital talent, content creators, influencers, podcasters, creative companies and startups, announced Cami Kinahan, Esq. and Anthony Middleton Dilonno, Esq. have joined its team of legal experts.
"We are honored to have both Cami and Anthony join our team," says Anita Sharma, Esq., founder and managing partner of Sharma Law. "Not only are they both extremely experienced and skilled attorneys, but they also each bring firsthand industry experience — Cami in television and film, and Anthony in music — that will further support and inform our clients."
Kinahan specializes in production and transactional aspects of entertainment law. Prior to joining Sharma Law as Of Counsel to the firm, she practiced for 20 years, including in Business Affairs at HBO and Business & Legal Affairs at Lionsgate, and also held in-house counsel roles at Paramount and Fox. Kinahan is currently studying film & television development and producing at UCLA.
Dilonno brings six years of entertainment and intellectual property expertise to Sharma Law. He has represented clients in music, gaming, fashion, publishing and hospitality. He is also well-versed in trademark law, counseling and prosecution, data privacy and corporate law. As a former member of the major-label band "Armor for Sleep," Anthony offers clients invaluable firsthand experience as an artist.
Darian Mendez joins Holland & Hart's IP team in Denver. He guides clients through a broad spectrum of complex IT, software and technology-related transactions. Darian leverages a variety of both in-house and private practice experience in drafting and negotiating a broad range of agreements that protect clients' technology interests. He also advises on relevant policy and regulatory matters, including organizational formation/structure and corporate governance documents, tax matters involving M&A and other corporate ventures.
Prior to joining Holland & Hart, Darian practiced at an Am Law 200 firm and in-house at CoBank, a banking cooperative and one of the largest private providers of credit to the U.S. rural economy. He received his J.D. from the University of Colorado Law School and his bachelor's degree from the University of Northern Colorado.
Aviso Law LLC has appointed family law attorney Brandon Prenger as of counsel. Prenger is a highly skilled litigator with years of experience handling complex family law matters. His practice areas include family law, domestic relations, parental and grandparent rights litigation and dependency and neglect matters.
Prenger joins Aviso from Sanders Law, where he served as an associate attorney. He has also held associate attorney positions at Black & Graham LLC and The Gasper Law Group. During his career, Prenger has handled hundreds of cases, including arguing appeals cases in front of the Colorado Court of Appeals.
A graduate of Creighton University School of Law, Prenger interned at the Federal Public Defender's Office in Omaha, Neb., as well as Colorado's 4th Judicial District Court. He earned his undergraduate degree with honors from the University of Central Missouri.
"We are thrilled to add someone of Brandon's caliber to our team," said Ryan Coward, a founding partner in Aviso Law LLC. "He's an expert litigator with a deep commitment to obtaining the best possible outcome for each client. I have no doubt he will strengthen our family law practice."
Kudos
Coan, Payton & Payne, LLC is pleased to announce that partner William F. "Bill" Garcia has been elected president of the Weld County Bar Association.
"I remember when I was a new attorney and got involved with the WCBA. It was a great place to meet other attorneys and judges and have opportunities to serve the community. I am looking forward to helping provide those experiences for current bar members," Garcia said.
The WCBA board is currently planning a return to in-person monthly continuing legal education courses, annual meetings and more. "One of our hallmark events, the Nuts and Bolts continuing legal education seminar will be in person on Dec. 3, 2021. We are also working to reinstate in-person pro bono opportunities for members to serve the community. It's going to be an exciting year," stated Garcia. This is his first term as president.
Garcia is based out of the Coan, Payton & Payne, LLC's Greeley office and focuses his practice on business and real estate law.