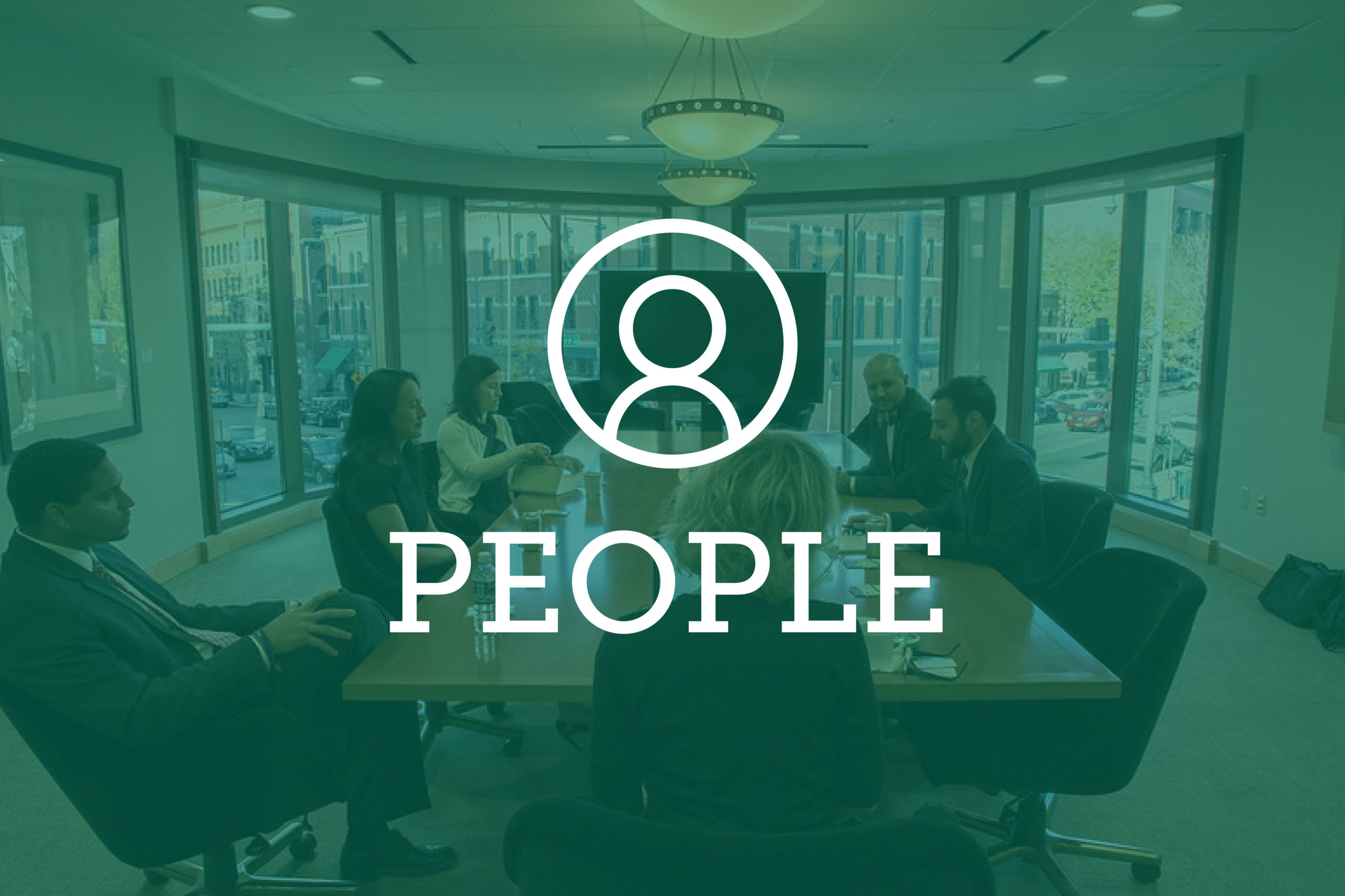 Holland & Hart announced Nov. 22 that the firm added real estate and construction attorney Thomas Morales as an associate in the Denver
office. 
Morales has more than a decade of industry experience advising clients on real estate and construction projects. He also has more than 10 years experience as a project and operational manager for a custom home electrical subcontractor.  
Thomas received a law degree from the University of Colorado at Boulder and a bachelor's degree from the University of California, San Diego.

LAW FIRM PROMOTIONS 
Dorsey & Whitney announced Nov. 25 Laura Gunn, David Mangum and Andrea Wechter have been named partners at the firm, effective Jan. 1.  
Gunn represents lenders, borrowers and sponsors in commercial finance transactions and restructurings. She is a member of the finance and restructuring group and the Denver Community and Diversity Committee. 
Mangum advises clients on corporate and transactional matters, including startup formation and financing, buy-side and sell-side mergers and acquisitions, corporate governance, commercial contracting and public company disclosure. He serves on the board and executive committee of Startup Colorado. He has also worked as a research fellow at the Silicon Flatirons Center, where his work included research and writing on angel investing, venture capital and private equity.  
Wechter represents individuals and businesses in complex commercial and intellectual property matters, including business torts, partnership disputes, trade secret misappropriation, injunctive relief and real estate litigation. 
She is a participant in the U.S. District of Colorado Civil Pro Bono Program. Wechter was also one of two Dorsey associates selected for the 2018 Leadership Council on Legal Diversity Pathfinders Leadership Program.
JUDICIAL ANNOUNCEMENTS 
Gov. Jared Polis on Nov. 21 announced the appointment of Laurie Dean and Daniel McDonald as 8th District judges to fill judgeships created pursuant to Senate Bill 19-043 and the retirement of Judge Thomas French, respectively.  
Dean is associate legal counsel at Colorado State University, a position she has held since March 2019. 
Her practice consists of higher education, employment and general litigation matters. Previously, she was a deputy district attorney in the 8th Judicial District; special assistant U.S. Attorney with the U.S. Attorney's Office; law clerk to Judge Lucy Koh in the U.S. District Court for the Northern District of California; associate attorney with O'Melveny & Myers; and law clerk to 9th Circuit Judge Richard Clifton.  
Dean received a bachelor's degree from Princeton University and a law degree from Stanford University. McDonald is the Chief Deputy District Attorney for the 8th Judicial District Attorney's Office. His practice consists of criminal matters.  
McDonald received a bachelor's degree from Louisiana State University and a law degree from University of Colorado Law School. Dean's appointment is effective Jan. 1, and McDonald's appointment is effective Jan. 18.