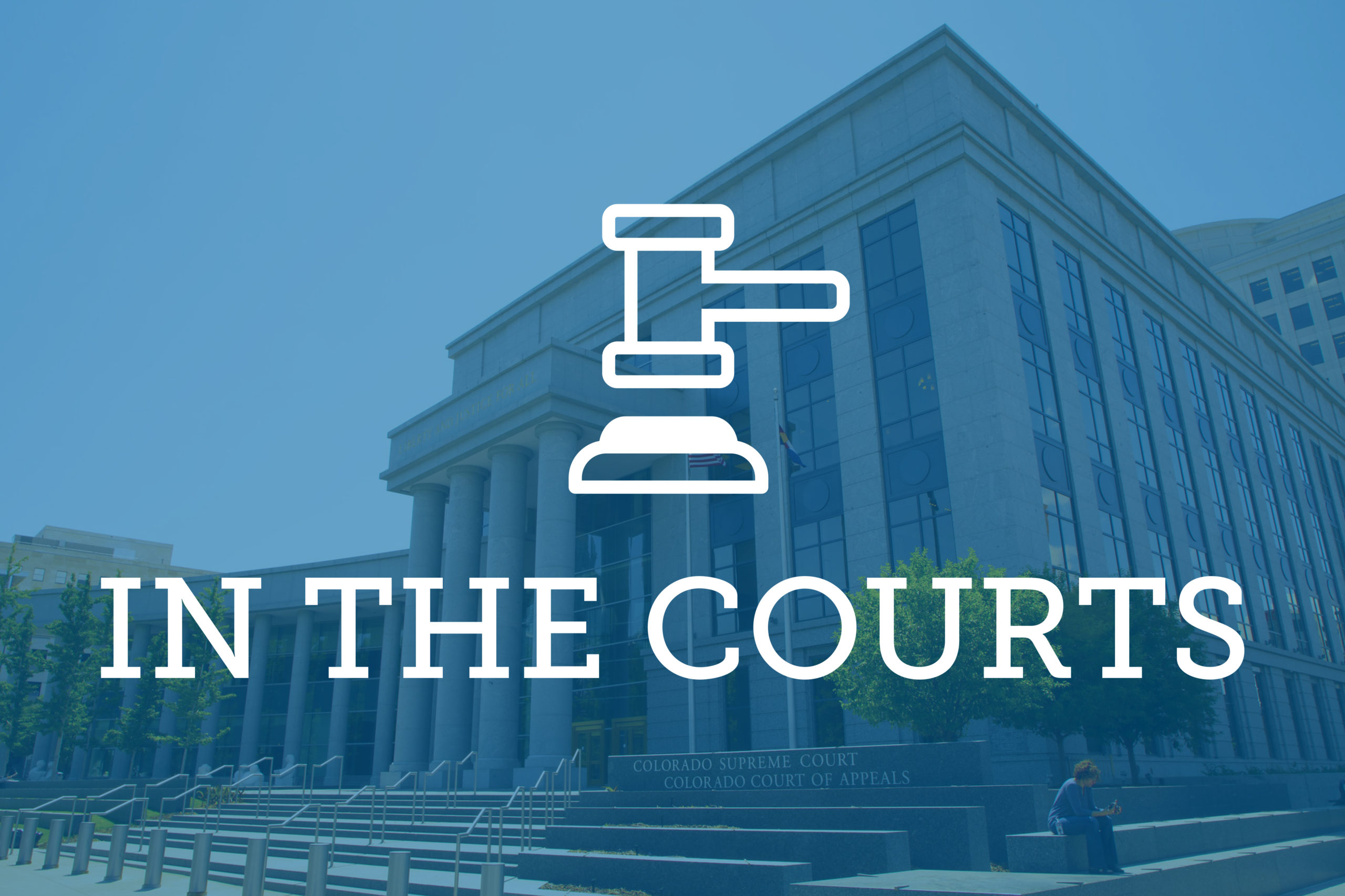 Walton v. People
Alysha Walton pleaded guilty to driving under the influence, and a county court judge sentenced her to 12 months of unsupervised probation. Because Walton did not provide a medical professional to testify regarding her authorization to use medical marijuana, the court, as a condition of probation, prohibited Walton from using medical marijuana. Walton appealed, and the district court affirmed the county court's decision. 
In this opinion, the Supreme Court reviewed a district court's review of a county court's interpretation and application of section 18-1.3-204(2)(a)(VIII), C.R.S. (2019). The Supreme Court held that the statute's plain language creates a presumption that a defendant who is sentenced to a term of probation may use medical marijuana unless a specified exception applies. The prosecution bears the burden of overcoming the presumption. 
The relevant exception in this case required the court to make particularized findings, based on material evidence, that prohibiting Walton's otherwise-authorized medical marijuana use is necessary and appropriate to promote statutory sentencing goals. Because the county court made no such findings here, the Supreme Court disapproved of the district court's order affirming the county court's decision. 
Fransua v. People 
In October 2013, Michael Fransua was arrested after he unlawfully entered his former girlfriend's house and assaulted her. Fransua was charged with second-degree burglary, third-degree assault and harassment. 
Two months later, he posted bond and was released from jail. While out on bond, in March 2014, Fransua was arrested after he again entered his former girlfriend's house and refused to leave. This time, Fransua was charged with first-degree trespass, violation of bail bond conditions and violation of a protection order.
In this case, the Supreme Court addressed two issues related to the calculation of a defendant's credit for presentence confinement. First, the court concluded that when a defendant who is out of custody on bond in one case commits another offense and is unable to post bond in that second case, the defendant is not entitled to presentence confinement credit in the first case for time spent in custody for the second case. Second, the court held that a defendant is entitled to PSCC for both the first and last days of their presentence confinement. 
Accordingly, the court affirmed the division's judgment and remanded the case for correction of the amount of PSCC awarded to the defendant. 
People v. Baker 
On Nov. 4, 2009, a Jefferson County court issued a warrant for Douglas Baker's arrest for sexual assault on a child, pattern of abuse, a class three felony. When Baker learned that he was facing arrest, he fled to Florida. On June 27, 2011, Baker was arrested on the warrant and booked into a Florida jail. He was then extradited to Colorado where he was booked into the Jefferson County jail on July 15, 2011. He remained in custody for the duration of the case. 
Baker pleaded guilty to one count of sexual assault on a child, position of trust, a class three felony, and, on July 12, 2012, he was sentenced to a term of 10 years to life in the custody of the Department of Corrections. The court awarded Baker 364 days of credit for time served and designated him a Sexually Violent Predator. At the sentencing hearing, Baker objected to the SVP finding and told the court that he would file a motion objecting to it. Baker, however, failed to file a motion objecting to his SVP status for over three years, and, in the interim, he never filed a direct appeal. 
The Supreme Court held that a motion to correct the amount of presentence confinement credit awarded to a defendant is not appropriately framed as a Crim. P. 35(a) claim that a sentence was "not authorized by law." An error in PSCC does not render a sentence "not authorized by law" because PSCC is not a component of the sentence. Rather, it is credit earned for time served prior to sentencing that is later applied against the sentence. 
Accordingly, the court reversed the division's judgment and remanded the case with instructions to return it to the district court for correction. 
M&A Acquisition Corp. v. ICAO 
In this unemployment compensation benefits case, M&A Acquisition Corp. sought review of a final order of the Industrial Claim Appeals Office. The panel affirmed a hearing officer's decision awarding benefits to Ryan Holm. M&A discharged Holm, who had been on a medical leave of absence at the time of the testing and termination, because he tested positive for marijuana. 
M&A contended that the panel erred by limiting its analysis to a single disqualifying subsection of the statute, section 8-73- 108(5)(e)(IX.5), C.R.S. 2019, and by expressly declining to consider other potentially applicable disqualifying subsections. 
As a matter of first impression, the division concluded that the ICAO appeals panel erroneously treated section 8-73-108(5)(e)(IX.5), C.R.S. 2019 as the exclusive applicable provision for disqualifying an employee from unemployment compensation eligibility when the employee's separation from employment resulted from a positive drug test administered pursuant to the employer's drug policy. 
The division agreed with M&A's contention, set aside the panel's order and remanded for further proceedings. 
People v. Scott 
Under section 16-12-102(1), C.R.S. 2019, the District Attorney for the 21st Judicial District appealed the four-year sentence (plus mandatory parole) imposed upon defendant, Cody Scott, following his guilty plea, without a sentencing concession, to escape, in violation of section 18-8-208(2). 
The District Attorney contended the trial court erred as a matter of law in concluding based on People v. Andrews, 871 P.2d 1199 (Colo. 1994) that the mandatory minimum sentence was four years, under section 18-1.3-401(1)(a)(V)(A.1), C.R.S. 2019, rather than eight years under section 18-1.3-401(8)(a)(IV). Scott conceded preservation. 
The division of the Court of Appeals held that the General Assembly did not legislatively overrule Andrews concerning the mandatory minimum sentence for the crime of escape, by its 1995 amendment to section 18-8-208, C.R.S. 2019. 
Because the division concluded that Andrews is still binding authority, it affirmed the trial court's sentence.