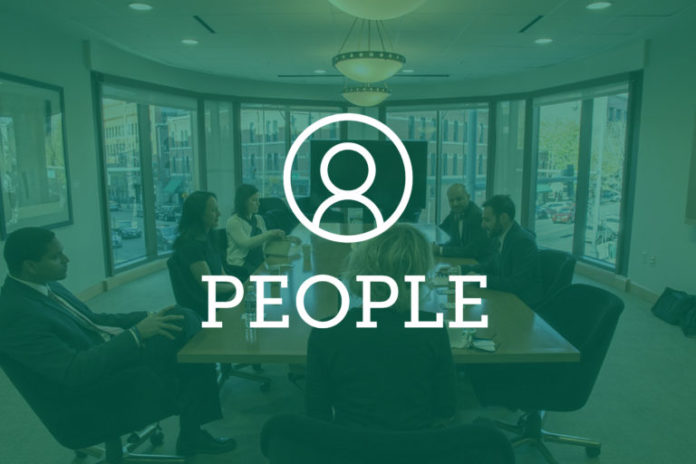 Have an announcement for Law Week Colorado's people section? Let us know.  
Law Firm Updates
National firm Brownstein Hyatt Farber Schreck announced Dec. 9 Alex-Marie Baez joined the firm as a diversity and inclusion specialist in its Denver office. Baez will work directly with the firm's committee on diversity, inclusion and equity and will support Ali Metzl, the firm's chair of diversity, equity and inclusion. Baez, an Albany Law School of Union University graduate, brings knowledge of current anti-discrimination laws and best practices for diversifying organizations. 
National firm Holland & Hart LLP elected 13 Colorado partners, the firm announced Dec. 13. Per Larsen, Helen Rogers, Jeremy Ben Merkelson and Rebecca Klock Schroer were elevated to equity partner and Chris Boling, Todd Criger, Byron Crowe, Kevin Giles, Ryan Nichols, Andrew Orr, Lauren Schoeffler, Christopher Swickhamer and Tina Van Bockern will become partners effective Jan. 1, 2023. The 13 lawyers serve in the Denver, Boulder and Aspen offices across multiple practice areas and industries, including corporate law, employment and labor, appellate and environmental litigation. 
The Judiciary 
The 6th Judicial District Nominating Commission selected three candidates for a La Plata County court judgeship, the Colorado Judicial Department announced Dec. 12. The three nominees, Anthony Baca of Dolores, Anthony Edwards of Silverton and R. Reid Stewart of Hesperus, were chosen Dec. 9 and are finalists for the vacancy created by the resignation of Judge Anne Woods, effective Nov. 10. Under the Colorado constitution, the governor has 15 days from Dec. 12 to appoint one of the nominees. 
Gov. Jared Polis appointed Magistrate Judge Inga Causey to the Eagle County Court in the 5th Judicial District Dec. 12. Causey will fill the vacancy created by Judge Rachel Olguin-Fresquez's appointment to the 5th Judicial District Court. Causey is a magistrate judge in the 13th Judicial District. 
The 1st Judicial District, serving Gilpin and Jefferson counties, announced a district judge vacancy Dec. 13, created by the March 1, 2023, retirement of Judge Laura Tighe. The 1st Judicial District Nominating Commission will meet at the Jefferson County Courthouse Jan. 17, 2023 to interview and select nominees for appointment by the governor. To be eligible, the applicant must be a qualified elector of the 1st Judicial District at the time of investiture and must have been admitted to practice of law in Colorado for five years. 
Kudos 
The University of Colorado Law School in Boulder announced Dec. 13 that six graduates will be honored at its 42nd annual Alumni Awards Banquet. The honorees, Beth Crane '79, Jennifer Evans '98, Congressman Joseph Neguse '09, Betty Nordwind '71, Judge Donald Quick '86, and Bill Callison '82 will be recognized at the awards banquet on March 16, 2023. The Law Alumni Board awards recognition to alumni for their contributions to the legal profession, service to their communities and dedication to law school.