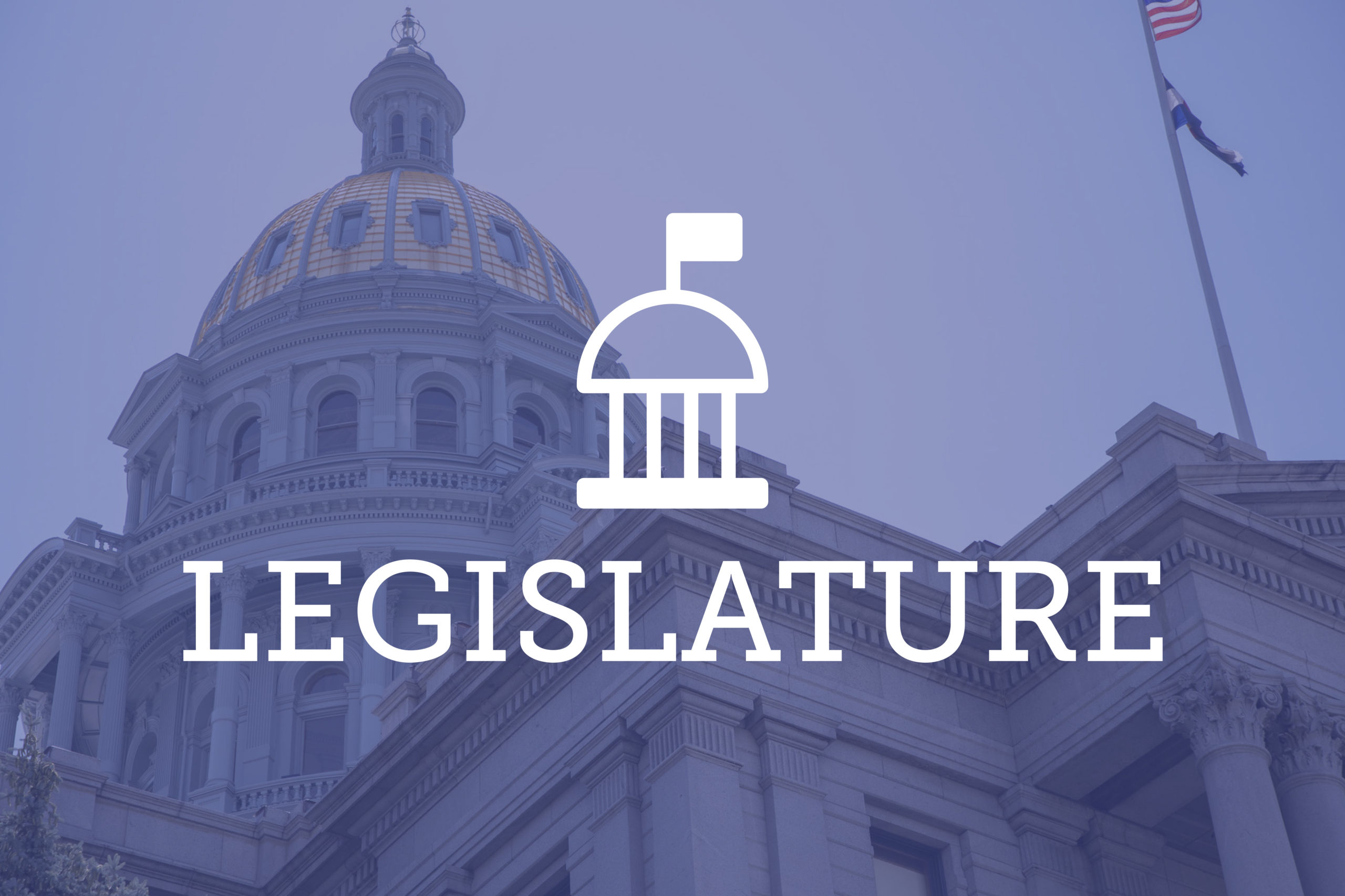 Editor's Note: This article includes graphic descriptions of a sex act involving a child.
As sponsors described the origin story of a bill to expand Colorado's definition of sexual contact for sex crimes, legislators had visible reactions. Rep. Leslie Herod had a look of disgust and shook her head. Other committee members stared intently at the presenters.
Their shocked reactions were relatable. The text of House Bill 1155 is straightforward, but the measure stems from a criminal case that exposed a disturbing gap in Colorado law that outlines conduct for defining sex crimes.
A jury convicted Senon Louis Ramirez of sexual assault on a child after he ejaculated into his foster daughters' hands and made them drink it. The Court of Appeals overturned his convictions for sexual assault because, according to a plain reading of Colorado law, the current definition of an "intimate part" for the purpose of defining illegal sexual contact does not include semen. 
House Bill 1155 seeks to close that gap by expanding the definition of sexual contact in the Colorado Revised Statutes 18-3-401 for the purpose of defining sex crimes to include the deliberate emission of bodily fluids onto a victim, and deliberately allowing bodily fluids to come in contact with a victim if the purpose of the contact is sexual arousal, gratification or abuse. The current definition only includes contact of "intimate parts" between the victims and perpetrator.
The House Judiciary Committee voted 11-0 to advance the bill.
"While it is a simple bill, it is a very challenging bill," sponsor Rep. Dafna Michaelson Jenet told the committee. "Perhaps in this situation where a judge made a decision that we found perhaps personally vile considering the nature of the case, if that judge had not made the decision, we would not be sitting here today to close a loophole that could protect future people in our community, and children especially, from being violated in the intense nature of this particular case."
Rep. Terri Carver also sponsors the bill. The Colorado Women's Bar Association testified in support, and stakeholders within the legal defense community have taken neutral positions, including the defense bar and the state public defender's office.
Seventh Judicial District Attorney Dave Young explained the Court of Appeals decision in People v. Ramirez has restricted prosecutors' ability to file sexual assault charges in other cases with similar circumstances. Because the Colorado Supreme Court declined to hear the case, the Court of Appeals opinion is the reigning case law. Young said he believes there haven't been prior appellate court decisions because defendants would have likely pled out, not wanting to go to trial under similar damning fact patterns. 
"The reason why I bring you these details is because this is a sexual assault," Young said. "Twelve members of the community said this is sexual contact."
Amanda Gall, the sexual assault resource prosecutor for the Colorado District Attorneys Council, explained a few of the bill's legal nuances. For one, the text of 1155 doesn't create a crime by itself. So it does not relieve prosecutors from having to prove other elements in their cases that show the sexual contact was illegal.
"This bill only defines sexual contact as it fits within other crimes," Gall said. "It is just that you can commit this crime by ejaculating on someone, urinating on someone if you do it for your own sexual gratification."
Gall said the gap in law highlighted by People v. Ramirez also came up in a 2013 case. Jonathan Rubeck broke into a dorm room at the University of Colorado Boulder and ejaculated on the face of one of the women living in the room. Rubeck eventually pled guilty to charges of second-degree burglary and attempted invasion of privacy, but Gall said prosecutors couldn't charge him with sex crimes because the the incident didn't constitute sexual contact either. 
Herod expressed concern about the possibility of criminal charges for someone who exposes another person to bodily fluids by accident, such as if the person has a developmental disability. Gall explained House Bill 1155's inclusion of "knowingly" mitigates those instances, and accidental contact is a total defense. Herod seemed appeased by the clarification.
Colorado is not the only state to grapple with a gap in its statutes that House Bill 1155 aims to close. Also in 2019, Alaska state Sen. Peter Micciche has introduced Senate Bill 12 to close a gap in the state's sexual offense laws that allowed a man to receive a lenient plea deal after allegedly strangling a woman unconscious and masturbating on her. Among other provisions, the bill would make unwanted contact with semen a sex crime. In November's general election, voters ousted the judge who approved the defendant's plea deal. Right before voting, Herod spoke up to offer her thoughts on the bill's importance.
"There's not a lot of times when I agree that we should open the statutes to create or enhance crimes. I think in this case, it's a clear example of why we need to." 
— Julia Cardi