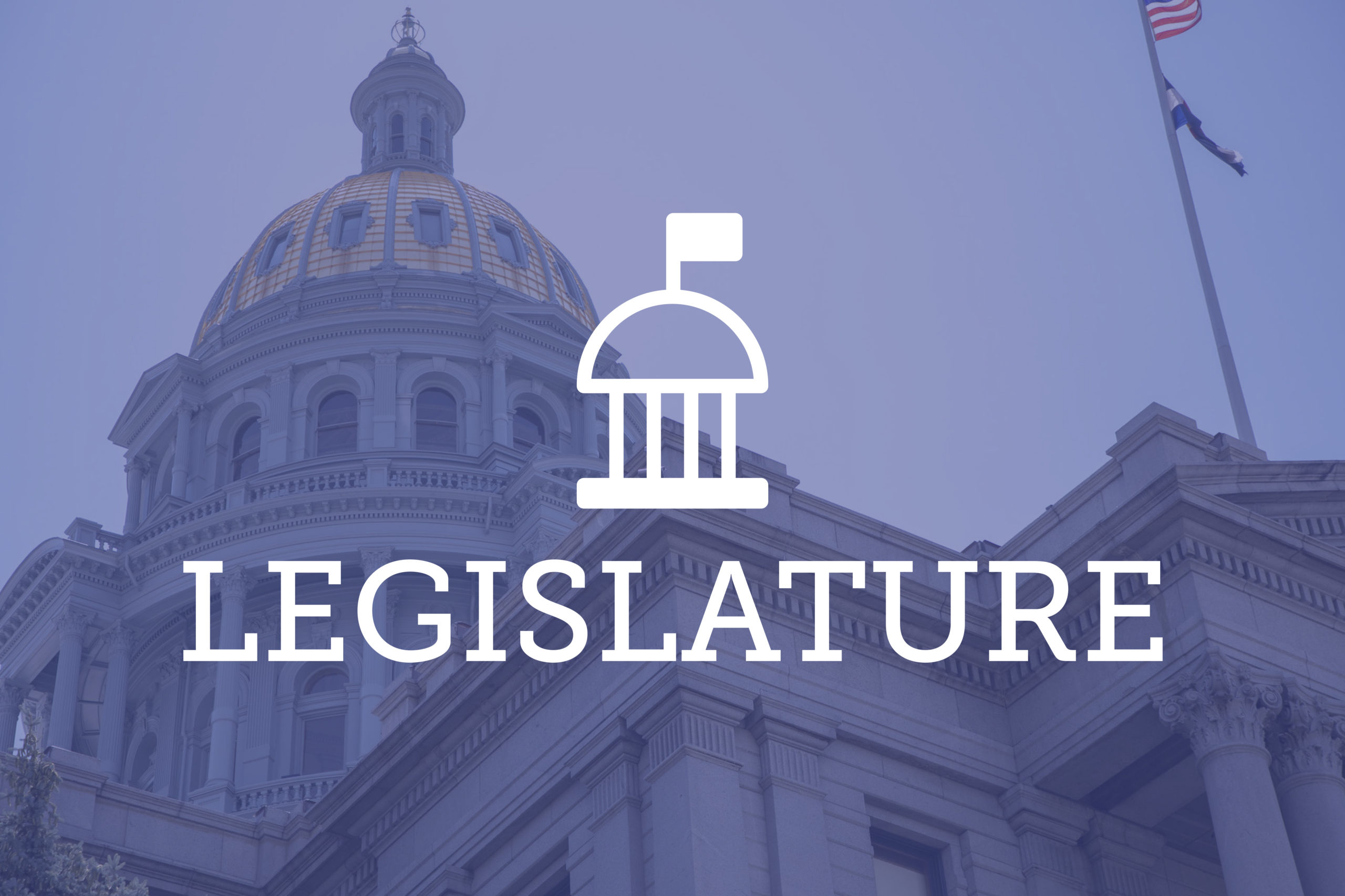 Colorado's House Judiciary Committee voted to advance a bill Thursday evening that would allow family members or law enforcement officers to ask a court for an extreme risk protection order (ERPO), which would temporarily prevent someone from possessing or buying firearms if they're deemed a threat to themselves or other people.
The bill, referred to as a "red flag" bill, establishes a process for how putting an order in place would unfold: The person seeking an ERPO has to show a court by a preponderance of evidence that someone poses a significant risk to themselves or other people by having or buying firearms. The court has to hold a hearing for a temporary order either that day or the next day. If it's granted, the court has to hold another hearing for continuing the order within 14 days, which would require proof by clear and convincing evidence. The continuing order would last 364 days. 
The person whom the ERPO has been issued against has to surrender all their firearms plus a concealed carry permit, if they have one, to either law enforcement or a federally licensed firearms dealer. The person can file a motion once to have the order terminated, with the court having discretion to hold more termination hearings if necessary.
A previous version of the bill died in Colorado's Republican-controlled Senate late in the 2018 session. This year's measure, HB19-1177, has some even more controversial provisions, and the Judiciary Committee stayed until nearly midnight hearing 10 hours of testimony and legal analysis. A handful of states had ERPO laws before 2018, but the massacre at Marjory Stoneman Douglas High School in Parkland, Florida, last February spurred as many more. More than a dozen states now have ERPO laws.
House Bill 1177 has been named the "Deputy Zackari Parrish III Violence Prevention Act," after a Douglas County sheriff's deputy killed on duty in 2017 by a mentally disturbed man, who also died in the exchange with law enforcement. Law enforcement had known about the shooter, Matthew Riehl's history of mental health issues before the incident. But under current Colorado law, a person cannot involuntarily be committed to treatment unless they pose an "imminent" threat to themselves or other people.
One of House Bill 1177's major changes include expanding the length of an ERPO to 364 days, doubled from 182 days in last year's bill. And if the respondent who has had their right to possess firearms suspended files a motion to terminate the order, they have the burden of proof to show they no longer pose a threat to themselves or other people by possessing firearms. That also marks a shift from the 2018 measure, in which the original petitioner for the order has the burden of proof to show the respondent still poses risk.
House Bill 1177 sponsor Majority Leader Alec Garnett told Law Week these types of changes came from stakeholder input.
"At the termination hearing, because it's up to the respondent to call for it, and because the judge could have additional hearings into the future, law enforcement was very concerned about their ability to do anything other than present the same case that they presented at the full hearing," Garnett told Law Week before the hearing. He added sheriffs and police chiefs felt six months also wasn't a long enough period for a risk protection order to last.
The hearing's 10 hours included intense questioning by the committee members of some of the biggest heavyweights in Colorado's law enforcement community. Legislators heard from former U.S. Attorney John Walsh in favor of House Bill 1177, as well as from 18th District Attorney George Brauchler.
In Brauchler, lawmakers have lost a piece of high-profile Republican support for the measure outside the legislature. Before the hearing, Brauchler told Law Week  he's not on board with this year's version of red flag legislation because he believes it goes too far in its latitude to strip away a respondent's due process rights, particularly with the change in burden of proof.
"I can't think of any other procedure like that in the law," Brauchlersaid. "Where we say, if you want your constitutional rights back, you have to prove that you deserve them."
Brauchler added he believes confusion over which party should have the burden of proof may have come from a pattern of logic that since a person receiving treatment for mental health issues in order to get their right to have firearms back has the related records and other necessary evidence, they should have the burden of proof to show they no longer pose a threat.
"That's not how it works," he said. "The person who wants their rights restored will come forward with the information they think changed it, and if they don't, then the only information the court has is the information it had when it made the initial order, and I presume it will continue to make the same order."
Committee members questioned  Brauchler for more than 30 minutes on his concerns about the bill. 
The committee approved an amendment at the end of the night that did address a discrepancy Brauchler pointed out between the required time windows for a hearing to grant an ERPO and for terminating it. The introduced bill required a termination hearing between 14 and 28 days after the respondent requests it, which Brauchler opposed because the person petitioning for the ERPO has a right under the bill to a hearing within 14 days.
As a result, Garnett introduced an amendment to change the requirement for a termination hearing to within 14 days.
Brauchler emphasized during his testimony that he believes ERPO bills serve an important purpose, but House Bill 1177 goes too far. Many witnesses who testified against the bill said they opposed it because it doesn't address underlying issues with mental health treatment that can cause people to have violent tendencies. But Brauchler said while he wants to see the problems with mental health treatment mechanisms addressed, he understands that's not the bill in front of the committee.
"I would love to see us focus far more on the mental health piece than the other stuff, but that's not what this bill is about," he said. "This bill is about something else, so I'd like to see us fix that something else."
He praised the bill for including appointed counsel for the person whom an ERPO has been filed against. More than a dozen other states have ERPO laws, but none of them include a right to counsel for the respondent.
Last year's bill had a Republican sponsor in Rep. Cole Wist. But Wist lost his bid for re-election in November, and this year's bill does not currently have any Republican sponsors. When asked by Law Week if he felt he had built up any more Republican support this year for the measure, Garnett merely said his "door has always been open."
"At the end of this, this is about saving lives, this is about protecting law enforcement," he told Law Week, and added a scarcity of Republican support wouldn't necessarily surprise him because the Colorado House does not seem to have many moderate Republican members currently.
There have been some indicators that House Bill 1177 has support from both sides of the political aisle. A poll released two weeks ago of registered Republican voters in the state, conducted by Magellan Strategies, shows 60 percent support for extreme risk protection orders.
"This is not about the gun," Garnett said. "This is about as narrowly tailored a judicial process that you can create to help protect the safety of communities."
— Julia Cardi