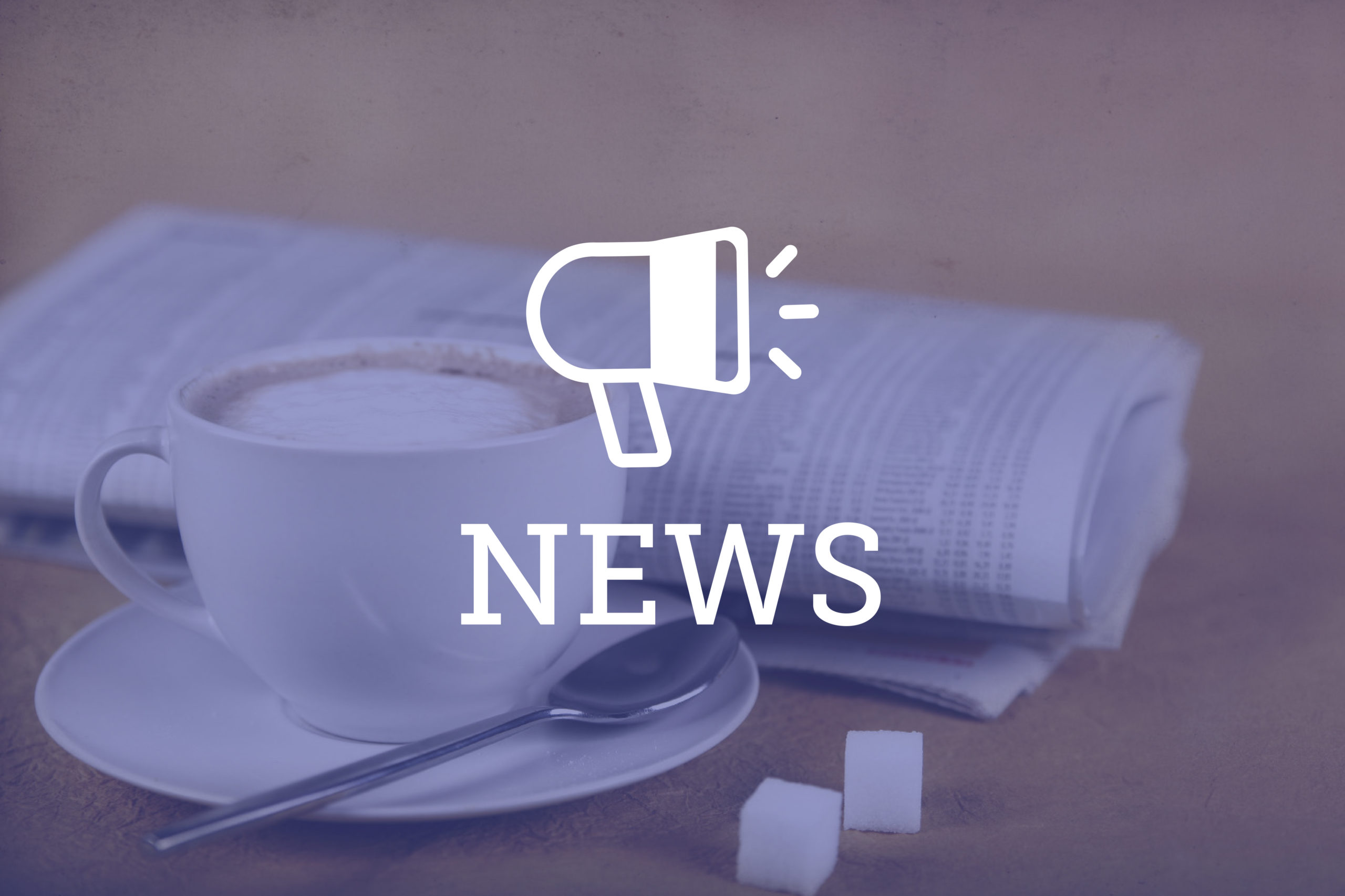 For years, courts have targeted discovery as a pain point for the cost and efficiency of courts. But with a new report, the focus is shifting to summary judgment.
The Institute for the Advancement of the American Legal System on May 31 published a report that examines the effects of summary judgment on the cost, duration and overall effect on access to justice. The report is the next step in IAALS' efforts to streamline the court system, and depending on recommendations that come from the organization this fall, it could be the next focus for judges' case management efforts.
"I'd say the focus primarily for civil justice reform over the past 10 years has been on discovery reform — the cost and delay that litigants and attorneys and the entire system have seen in terms of discovery," said IAALS Rule One Initiative director Brittany Kauffman. "We really heard a call from those attorneys and judges we've worked with to also look at dispositive motions practice. They are feeling that it is equally contributing to the cost and delay in our system and that process can be more efficient as well."
For its recent report, IAALS studied the effects of summary judgment in 10 federal districts. According to the organization, the study "offers a window into summary judgment practice in America's federal courts and is intended to serve as the foundation for robust conversations about current practices." Overall, IAALS found that summary judgment motions are filed less frequently than expected and that filing rates, length of motions, time to disposition and time to ruling vary depending on the district. 
Defendants file motions more than plaintiffs across all courts, but more so in some districts than others. The percentage of cases in which they're used ranges from 24 percent to 43 percent, and the time to disposition for cases with summary judgment motions ranges from 350 days in Virginia to 1,039 days in Connecticut. 
"It's probably driven most importantly by individual judges and the philosophy of the districts," Kauffman said. "Some embrace efficient motions process and ruling process before them and have an expedited approach. The variation across districts highlights the different approaches to summary judgment across the country, and we can learn and inspire other districts to be more efficient."
In Denver, for instance, summary judgment motions are filed in just more than a quarter of cases — the second-lowest of the 10 studied districts — but pre-motion conferences are held for only 0.9 percent of instances where motions are filed. Using such conferences could make an impact on whether motions are even filed and how effective they are when they do get filed. According to IAALS, that is one of the innovative ways judges are currently working to make cases more efficient.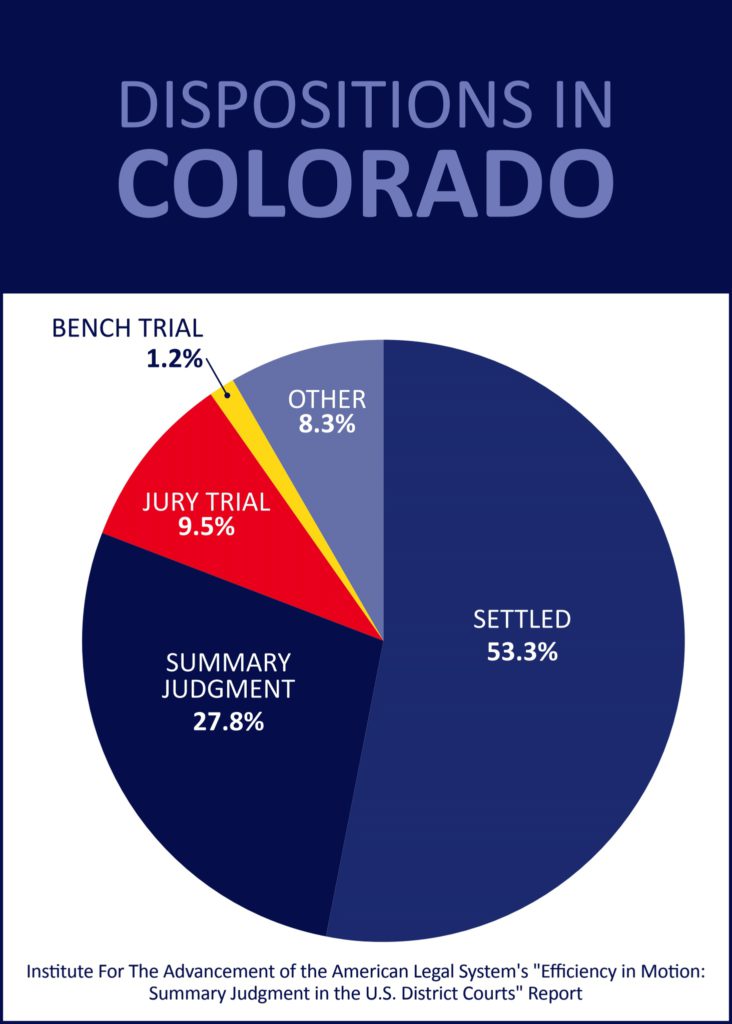 Peter Koclanes, a partner at Sherman & Howard said he has had pre-motion or scheduling conferences — though not summary judgment conferences specifically — before Magistrate Judge Kathleen Tafoya and Judge R. Brooke Jackson in complicated cases in Colorado's federal court. Koclanes said both judges were careful not to preclude the parties from filing motions but instead focused on having a dialog with both plaintiffs' and defense counsel about what they thought the basis might be for different motions. In a case before Tafoya, for example, he said she was effective in eliminating the need for full-blown discovery motions. 
"When judges take an active role in their docket and their cases and have cold pre-motion filing conferences in order to have a dialog … it's extremely productive, it helps the court with its resources, it helps the parties with their resources and time," Koclanes said. "It's so much more efficient than the parties filing motions and going through the briefing."
IAALS' study does say when pre-motion conferences are held, motions are just as likely to be denied but more likely to be granted in part rather than in whole. The report does not say whether pre-motion conferences are less likely to see a motion filed at all.
At this point IAALS is not offering recommendations for whether or how judges should use pre-motion conferences, but the organization is working with a group of judges and attorneys to develop best practices for dispositive motions and plans to publish those recommendations by November.  
Based on IAALS' previous research on discovery, pre-motion conferences for discovery are used frequently in Colorado's federal court, and, according to Kauffman, their use has been successful in cutting back on discovery issues. She suspects that IAALS will hear similar comments regarding conferences for dispositive motions. 
"For us, I think the major point is there is a lot of room to make the process more efficient," Kauffman said. "The variation across case types and districts highlight there are approaches out there that make the process more efficient. We can learn from research to look at those examples and make recommendations for best practices and make the practice across the country more efficient and effective."
 — Tony Flesor