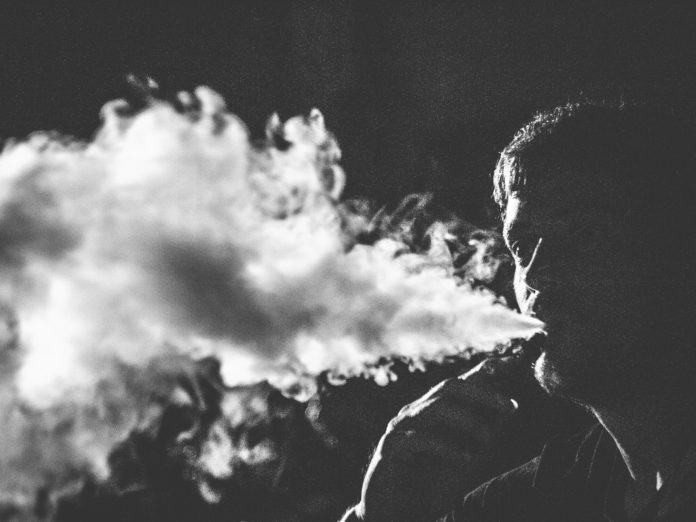 A groundswell of litigation and regulations for vape products has come quickly along with publicized cases of illnesses that are thought to be linked to vaping. In September, Michigan Gov. Gretchen Whitmer ordered a ban on sales of flavored vape products. In June, San Francisco banned the sale and distribution of electronic cigarettes altogether.
Litigation has come in a few different main types of cases: lawsuits against companies for their marketing practices, personal injury claims for health problems, and lawsuits by local governments and school districts for damages to reclaim the resources they say they have spent on anti-vaping efforts and to combat public health consequences.
In October, the U.S. Judicial Panel on Multidistrict Litigation ordered the consolidation of more than 50 claims against Juul Labs in the Northern District of California. They include class action suits about claims of deceptive marketing and personal injury suits about health problems allegedly linked to vaping. With major litigation still in early stages, the overall landscape of suits against vaping companies is still taking shape, and it's not clear yet whether it will mimic the lawsuits against Big Tobacco in past decades.
Mike O'Donnell, chair of Wheeler Trigg O'Donnell, said personal injury claims aren't pursued as class-action suits because the circumstances of health problems vary from one person to the next, which makes the claims difficult to lump together.
A partner at a national law firm who asked not to be named because of potential client conflicts said the wave of vaping lawsuits have come in a new era of "public harm" litigation, in which issues such as the opioid crisis and climate change are framed as harming public safety, rather than just putting the attention on the damage to individual plaintiffs' health. But they said they're doubtful about putting vaping on the same plane as those other issues.
"I'm just not sure it has the same kind of impact as those other things, but we'll see," they said.
Understanding of the science of vaping is still evolving. There isn't consensus among medical organizations about whether vaping is an effective aid for quitting smoking, or the specifics of long-term health risks, though the Centers for Disease Control and the Food and Drug Administration both recommend against vaping.
Investigators looking into the several hundred cases of lung illnesses with possible or confirmed links to vaping have been focusing efforts on vape pods suspected to contain contaminated THC.
The scientific uncertainty could implicate how scientific testimony and evidence factor into cases, because plaintiffs have to prove both generally understood cause of harm from vaping and cause of their specific health conditions by vaping.
To prove personal injury claims, plaintiffs have to prove not only the product has a defect but also that it caused the harm at the heart of their case.
That cause and effect can be particularly difficult to prove in environmental impact claims, the partner said, which vaping would be classified as.
In litigation against Big Tobacco, the tide started to favor plaintiffs in the early 2000s, starting with a $51.5 million win against Philip Morris in 2000. Evidence that emerged in lawsuits showed companies knew about tobacco's addictive nature and continued pushing sales of their products anyway, a factor the national firm partner said makes the tobacco lawsuits distinctive.
"I think that's part of what underlies the large verdicts and the growth of the jurisprudence around tobacco litigation," they said.
O'Donnell said he believes the characterization of widespread vaping as "Tobacco 2.0" is misleading because products meet a market demand for products to help quit smoking.
"I think it's an overreaction instead of [looking to] the personal responsibility of the individuals who have adulterated the products," he said, referring to the investigations into cartridges laced with contaminated THC.
Two weeks ago, two judges overseeing multidistrict litigation against Juul ordered lawyers to prescreen the underlying cases to ferret out any meritless claims.
The national firm partner said they are concerned about the potential for misinformation about vaping spreading spawned by scientific uncertainties and the attention garnered by litigation. They compared the risk to misinformation spread about the safety of vaccines because of litigation in the 1990s claiming links between vaccines and health disorders in children, particularly a now-debunked claim that the measles, mumps and rubella immunization caused autism.
"The litigation got in front of the science," they said. "There was a lot of junk science that was involved there, and it really misled the public into being fearful about the vaccine. And we're seeing the health ramifications now of that concern." •
—Julia Cardi