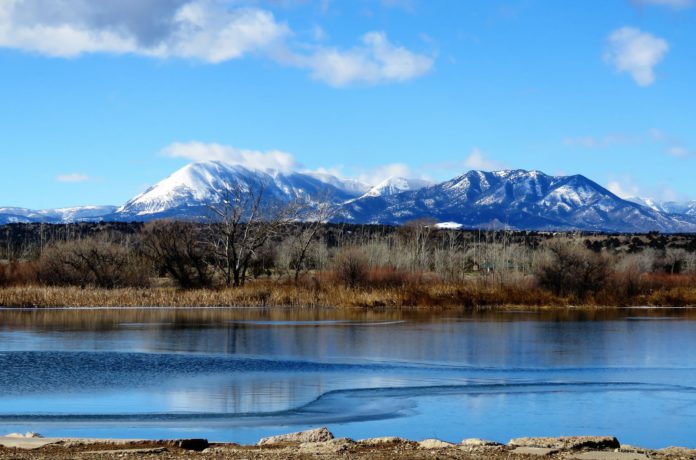 A lawsuit between a small southern Colorado county and pharmaceutical giants might grow much bigger. 
Huerfano County, population just over 6,400, has sued several pharmaceutical companies and subsidiaries with claims that the companies are responsible for the widespread opioid addiction in the county due to misleading marketing practices. Several other states and cities have filed similar lawsuits, including New York City, Philadelphia and Delaware. Stephen Ochs, one attorney representing Huerfano County, said the various lawsuits are expected to be consolidated in federal court in the Southern District of Ohio within 60 days.
"It's just a more efficient way to obtain the same damages," he said.
Ochs said federal jurisdiction and less limited damages to claim drove the choice for the county to bring the lawsuit on behalf of its residents, rather than the residents filing suit themselves. 
The lawsuit seeks class action status in the U.S. District Court for the District of Colorado. Attorney Patrick Mika, as well as San Francisco-based lawyers Steven Skikos and Mark Crawford, also took part in filing the complaint. 
According to the 73-page complaint, Huerfano County has claimed more than $750,000 in past economic damages and more than $1.5 million in future economic damages. Ochs said they are conservative figures. The county has spent significant resources to investigate, treat and police opioid use, the complaint states. According to data from the Colorado Health Institute, some counties in southeast Colorado saw more than 20 drug overdose deaths per 100,000 people in 2014.
The county has asked for a judgment that the pharmaceutical companies, which include Purdue Pharma, Johnson & Johnson, Janssen Pharmaceuticals and others, have violated the False Advertising Law. According to the lawsuit, the companies began to create additional demand for opioids in the 1990s and manipulated scientific literature and training materials to that end. The pharmaceutical companies have overstated the benefits of opioid use, played down risks of addiction and concealed their misconduct, according to the suit.
Although cities and counties are driving current lawsuits, states might soon enter the group of plaintiffs as well. Colorado Attorney General Cynthia Coffman in June joined a bipartisan coalition of attorneys general across the U.S. to investigate whether drug manufacturers have broken laws with their opioid marketing practices. The coalition is also investigating whether the practices have connections to the opioid crisis. It is unclear whether she could join the consolidated lawsuit or what her role would be.
"There is no magic bullet to solve the crisis, but I am committed to working with partners throughout Colorado and the country to find a solution," Coffman said in a September statement. Her office declined to comment further.
Huerfano County Administrator John Galusha did not respond to requests for comment.
Ochs said the legal team developed an algorithm to determine what percentage of various allocations in the county's budget have gone toward addressing opioid-related crimes. Although the estimations need confirmation from the county, Ochs said the algorithm has a "high degree of accuracy and sensitivity." He said the plaintiff's legal team plans to meet with representatives from a wide range of departments in the county, including the sheriff, coroner, criminal courts, and Child Protective Services, to confirm the damages estimates.
Ochs is a retired physician, and he has approached counties around the state to educate them about the opioid use crisis from a medical perspective. He has previously met with commissioners from Alamosa and Las Animas counties, and he said they are considering joining the legal suit.
"We firmly believe the only way we're going to stop this epidemic is through the filing of hundreds of lawsuits by counties and municipalities attempting to recover public funds that have been spent in the past and will undoubtedly be spent in the future for opioid-related events," he said.
But according to Childs McCune managing member Jordan Lipp, who has expertise in products liability, and isn't party to the case, the lawsuit likely has a difficult road to success. Huerfano County has the burden of proving the opioid crisis would not have happened without the defendants' practices alleged in the complaint.
"Considering the myriad of factors that have contributed to the opioid crisis in this country, it will be quite difficult for the plaintiff to prove, among other things, that but for the defendants' labeling and advertising, there would not be the crisis," Lipp wrote in an email. 
Although Huerfano County v. Purdue Pharma has been filed in federal court, Colorado law and case history also seem to suggest an uphill battle for the lawsuit. A 2005 class action suit, Kreft v. Adolph Coors, alleged that advertising practices by various alcohol manufacturers encouraged minors to illegally buy or drink alcoholic beverages using family assets. But both the district court and the Colorado Court of Appeals ruled the plaintiffs did not have standing to challenge alcohol industry practices.
Lipp also explained that Colorado policy tends to place personal responsibility for risk of harm from abusing food or drugs on the consumer. 
"For example, Colorado has enacted the Commonsense Consumption Act … which places the responsibility for eating too much food on the consumer as opposed to the seller of food," Lipp said. "And, there is general consensus that alcoholic beverage manufacturers are not liable for consumers getting intoxicated from drinking alcohol."
Drug companies have previously faced legal repercussions for failing to prevent their controlled substances from entering illegal distribution channels, according to Huerfano County's complaint. In 2008, McKesson paid $13.25 million in civil fines in a settlement with the DEA for not reporting suspicious orders from internet pharmacies.
In 2007, AmerisourceBergen lost its license to send controlled substances from a distribution center because of accusations it did not control shipments of prescription-controlled opioids to online pharmacies.
"Huge federal fines and suspension of licenses of distribution facilities by the DEA have not stopped it," Ochs said, adding he believes only confronting the pharmaceutical companies with billions in potential damages will spur them to change the practices alleged in the lawsuit. "And will not stop it, I believe, until their business plan becomes obvious that it's a losing proposition for them."
—Julia Cardi