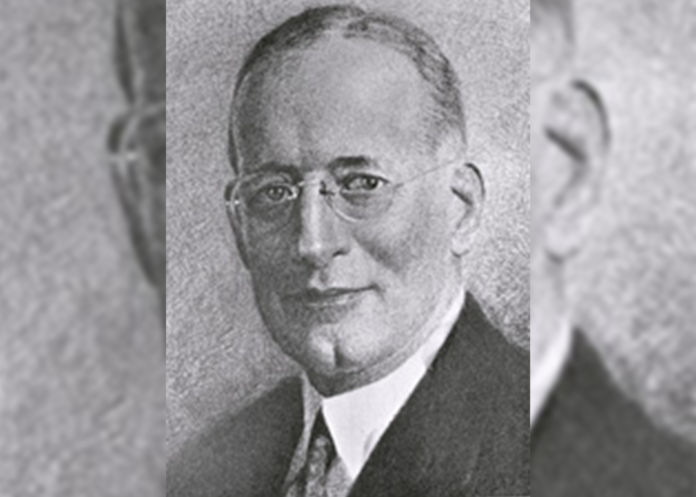 In July 1933, Colorado attorney and U.S. Sen. Karl Cortlandt Schuyler died in New York City after being struck by a hit-and-run driver. The Palisade Tribune reported on his death several days later, lauding Schuyler as "one of the state's greatest attorneys." 
The Steamboat Pilot published coverage the same day noting, "Schuyler was frequently described as an outstanding example of a self-made man, overcoming obstacles which beset him in his youth to become one of the outstanding attorneys on mining law in Colorado and for 90 days was a United States senator." Schuyler was appointed to fill an unexpired Senate term from December 1932 to March 1933. 
According to research by the New Netherland Institute, Schuyler replaced Sen. Charles Winfield Waterman. Also a respected Colorado attorney, Waterman died in office after a long illness, according to the Surface Creek Champion in September 1932. "He was 71 years of age and had represented Colorado in the senate for nearly six years as his term expired next March," the Surface Creek Champion reported. Waterman declined to run for reelection due to his illness and Schuyler lost reelection for that long-term Senate seat in 1933. 
"[Schuyler] believes there can not be any sound prosperity for anyone unless there Is sound prosperity for the masses of the people … Schuyler is intensely human." – The Englewood Herald, October 1932
Schuyler was born in Colorado Springs in 1877 and began supporting his widowed mother at the age of seven. He left school and worked as a call-boy for the Colorado Midland Railway. When he was 18, his mother died and he went back to school, according to the Steamboat Pilot. Schuyler became a stenographer at a Colorado Springs law office and studied to become a lawyer.
He started a mining law practice in Cripple Creek and later became an assistant to Henry Blackmer who went on to be the head of the Midwest Oil and Refining Company, according to the Steamboat Pilot. Schuyler came back to Denver in 1905 to practice law and began campaigning for a Senate seat in 1920 but lost several times before he filled in for Waterman short-term. 
While his bids for a long-term Senate seat were unsuccessful, the Englewood Herald in 1932 reported he was a popular candidate. The outlet noted that "Everywhere he has gone, he has been received with intense enthusiasm and thousands of citizens have remained after the close of the meetings to shake his hand and tell him that no candidate has ever talked to them who knew the needs of Colorado's farmers and livestock growers so well." The article attributes his general popularity to his belief that "there can not be any sound prosperity for anyone unless there Is sound prosperity for the masses of the people … Schuyler is intensely human."