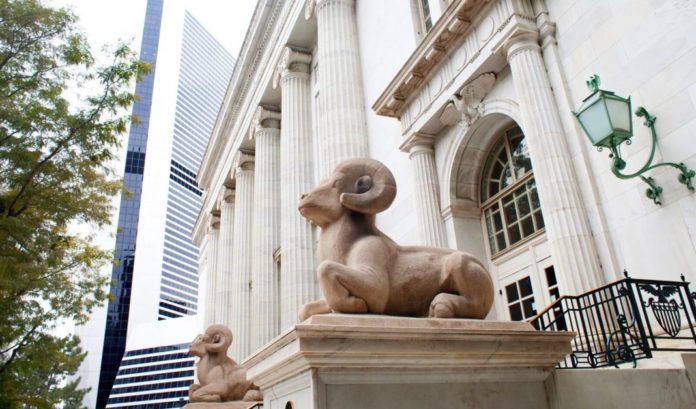 The 10th Circuit Court of Appeals has a new chief judge, effective Oct. 1. Oklahoma-based Judge Jerome Holmes replaced former Chief Judge Timothy Tymkovich of Denver. 
Holmes has been on the U.S. Court of Appeals for the 10th Circuit, headquartered in Denver and covering Colorado, Kansas, New Mexico, Oklahoma, Utah and Wyoming, since 2006 after he was appointed by former Pres. George W. Bush. He replaced Tymkovich as the court's most senior judge responsible for administering the court and presiding over en banc panels, among other things. 
"I am humbled and honored to be able to serve my country in the important position of Chief Judge of the Tenth Circuit Court of Appeals," said Holmes in a press release. 
Chief judges of federal appeals courts serve maximum terms of seven years, or until they're 70 years old, and are selected on a basis of age and seniority to the court. Tymovich, who had been the 10th Circuit's chief judge since Oct. 1, 2015, hit his term limit this year. 
"Judge Holmes will bring a fresh perspective and new energy as our incoming chief judge. We look forward to his leadership and stewardship of our circuit in the years ahead. His perspective from Oklahoma will bring a new look at some of our toughest issues and cases. We wish him good luck," said Tymkovich in the press release. 
Holmes earned his bachelor's degree from Wake Forest University in 1983 and his J.D. in 1988 from the Georgetown University Law Center. Holmes also holds a Master of Public Administration degree from the John F. Kennedy School of Government at Harvard University. 
After law school, Holmes went on to clerk for two federal judges, Judge Wayne Alley from the U.S. District Court for the Western District of Oklahoma and then Judge William Holloway, Jr. from the 10th Circuit. He worked in private practice for a handful of years at Steptoe & Johnson's Washington, D.C. office before working as an assistant U.S. attorney for the Western District of Oklahoma, eventually being promoted to deputy chief of the district's criminal division. Holmes worked briefly in white-collar criminal defense at Oklahoma firm Crowe & Dunlevy from 2005 through 2006 until he was appointed to the 10th Circuit. 
Holmes is the first Black judge appointed to the 10th Circuit and is now the appeals court's first Black chief judge. 
"I am particularly honored and gratified to follow in the footsteps of Timothy Tymkovich," said Holmes in a statement. "Judge Tymkovich has displayed remarkable leadership and sound judgment as chief judge in helping the court to navigate the difficult and unpredictable challenges presented by the Covid-19 pandemic. Our court has emerged from the worst of this difficult period as strong as it has ever been. My goal is to simply build on the sterling work of Judge Tymkovich and his predecessor chief judges."
Since 2006, Holmes has been part of more than 3,323 rulings from the 10th Circuit, including notable opinions on matters like the constitutional right to same-sex marriage and a longtime challenge to Colorado's Taxpayer Bill of Rights, among others. 
Holmes penned a concurrence in the 10th Circuit's 2014 decision in Bishop v. Smith, which struck down an Oklahoma law banning same-sex marriage.
In the concurrence, Holmes clarified the 10th Circuit's decision didn't find an animus doctrine was at issue in finding the law unconstitutional. As Holmes defined it, unconstitutional animus is when the underlying intent behind a law involves hostility towards a group. To figure out if a law has animus, Holmes wrote it needed to have unusual, structural inconsistencies, like an extremely far reaching scope or an overreaching state power that isn't used elsewhere. 
Unconstitutional animus in laws, Holmes wrote "is aberrational, either in the sense that it targets the rights of a minority in a dangerously expansive and novel fashion … or in the sense that it strays from the historical territory of the lawmaking sovereign just to eliminate privileges that a group would otherwise receive." The Oklahoma law banning same-sex marriage didn't fall into either of these categories, Holmes found, pointing out predecessor laws that were similar to the ban. 
Last year, Holmes split from an en banc panel of the circuit court that considered a lawsuit first filed in 2011 that challenged TABOR, arguing it violated the U.S. Constitution's Enabling Act as well as the state constitution. The 2021 ruling was the first time the appeals court ruled on the merits of the lawsuit and led to a fractured 10th Circuit, with three judges making up the court's majority and two splits including Holmes. 
In his partial concurrence, Holmes agreed with how the majority ruled on most of the issues, but wrote separately that he considered one of the lawsuit's questions about political subdivision standing a nonjusticiable political question and that he would've dismissed the case with prejudice. 
When Holmes was first nominated to the 10th Circuit, he attracted some criticism over a series of articles he wrote between 2002 and 2004 for The Daily Oklahoman criticizing the U.S. Supreme Court's decision to uphold the University of Michigan's affirmative action programs.
Holmes will head the 10th Circuit Court of Appeals from his chambers in Oklahoma City.