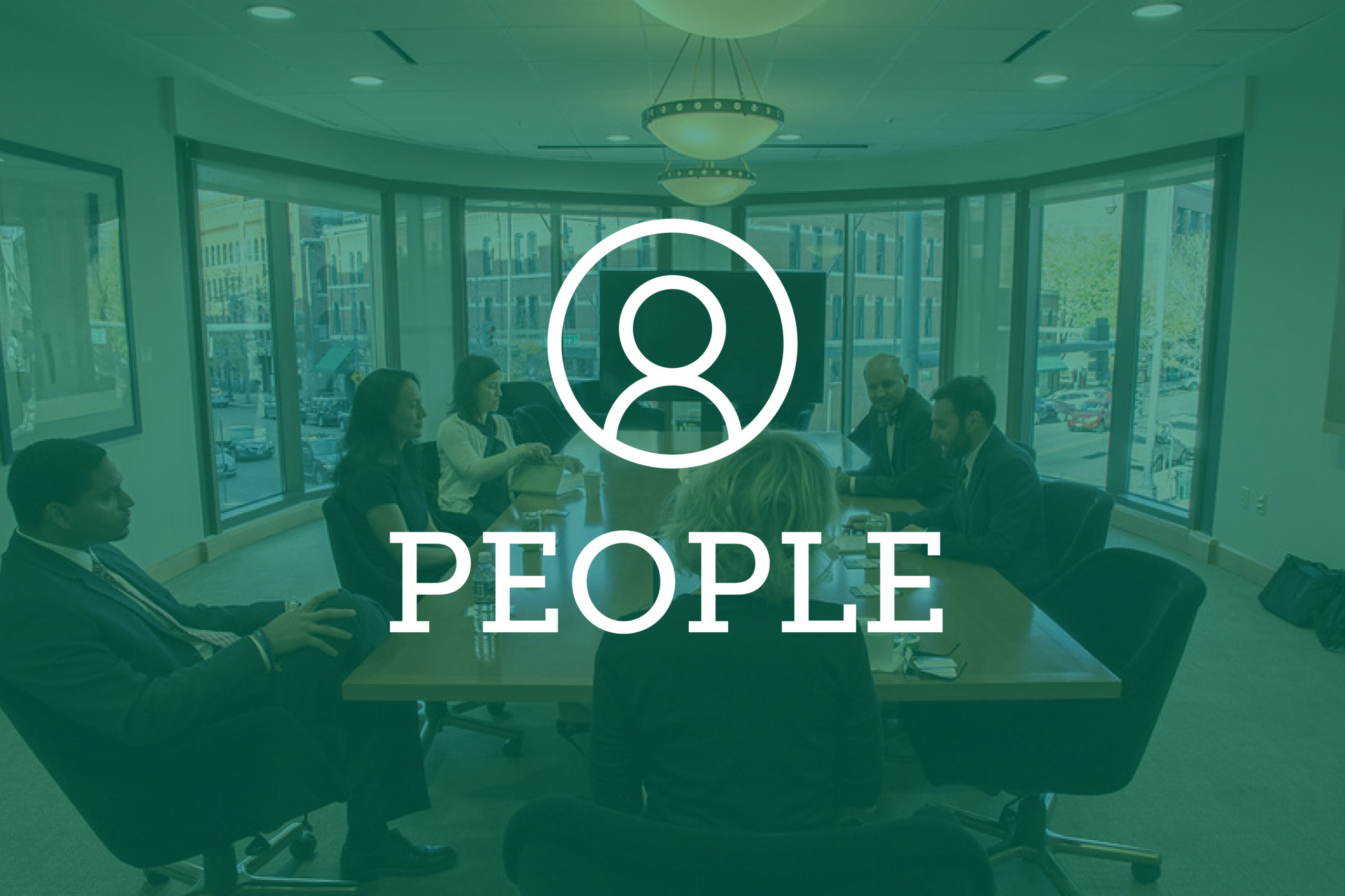 Judiciary Moves
The 19th Judicial District Nominating Commission nominated three candidates for a district court judgeship created by the retirement of Judge Thomas Quammen, effective July 31, 2021. Nominees Allison Esser of Fort Collins, Audrey Galloway of Windsor and Jerry Manzer Jr. of Greeley were selected by the Commission on June 9.
Under the Colorado Constitution, the governor has 15 days from June 10 to appoint one of the nominees as district court judge for the 19th Judicial District covering Weld County.
Comments regarding any of the nominees may be sent via e-mail to the governor here. 
Law Firm Staff Updates
Coan, Payton & Payne, LLC announced Monday that John Koechel joined the firm. Koechel is based out of the firm's Denver office and focuses his practice on a broad range of commercial real estate transactions. He has experience with acquisitions, sales, development, financing, restructuring, leasing and associated corporate matters. Koechel has assisted clients with various business deals and agreements and regularly provides general counsel services to businesses and individuals.
Koechel is licensed to practice law in Colorado and Texas. In 2021, he received recognition as a Colorado Rising Star by Super Lawyers.
Don Samuels, Shareholder and Employment Litigation Practice Chair at Polsinelli, was recently named Chair-Elect of the Colorado Judicial Institute. Founded in 1979, the Colorado Judicial Institute is a non-partisan, non-profit organization that seeks to engender the public's trust in the judicial system. 
As CJI Chair-Elect, Samuels will play an active role in determining the direction, priorities and projects for the organization. His chairmanship will continue through May 2023.
"I am honored to serve as the Chair-Elect for such a prestigious organization," said Samuels. "It is my hope that we will continue to play an important role in ensuring the existence of a fair, impartial and independent judicial system that is well understood by our citizens."
Samuels is a fellow of the College of Labor & Employment Lawyers, an employment law arbitrator for the American Arbitration Association and a mentor at the University of Denver Sturm College of Law. He has practiced employment law and litigation for more than 30 years with a client base spanning from S&P 500 companies and manufacturing enterprises to city governments and start-ups.
Office Moves
Stinson LLP announced Wednesday the relocation of Denver offices to a new space at 1144 15th Street, bringing its 18 attorneys and 11 staff members into one space. The firm plans to open the new office in early September.
Stinson's former Denver office opened in  2013 at the Denver Tech Center. In 2018, the firm expanded with a downtown location at Independence Plaza.
The new 19,150 square-foot space in Denver is a class A, LEED-certified office tower within walking distance of the light rail. The building also offers a 5,000 square-foot fitness center, advanced air filtration and purification systems and a 10% higher energy efficiency rate than comparable structures.
"As we continue to think about how we want to connect with our clients and to advance innovation in the legal industry, it made sense to not only bring everyone together, but do it in a modern, energizing building that is easily recognizable in the Denver skyline," said Allison Murdock, Stinson's deputy managing partner. "We're right at the center of banking and business in Denver, and we are primed for growth."
Attorneys in the Denver office are highly experienced in banking, corporate finance, M&A, complex commercial litigation, real estate, securities, government contracting and agribusiness finance. They represent clients in the banking, oil and gas, energy, health care, real estate, aerospace, construction and telecom industries.
Assisting with the 16-year lease and development of the space at 1144 15th are brokerage firm Cushman Wakefield, and real estate firm Hines Global Income Trust.