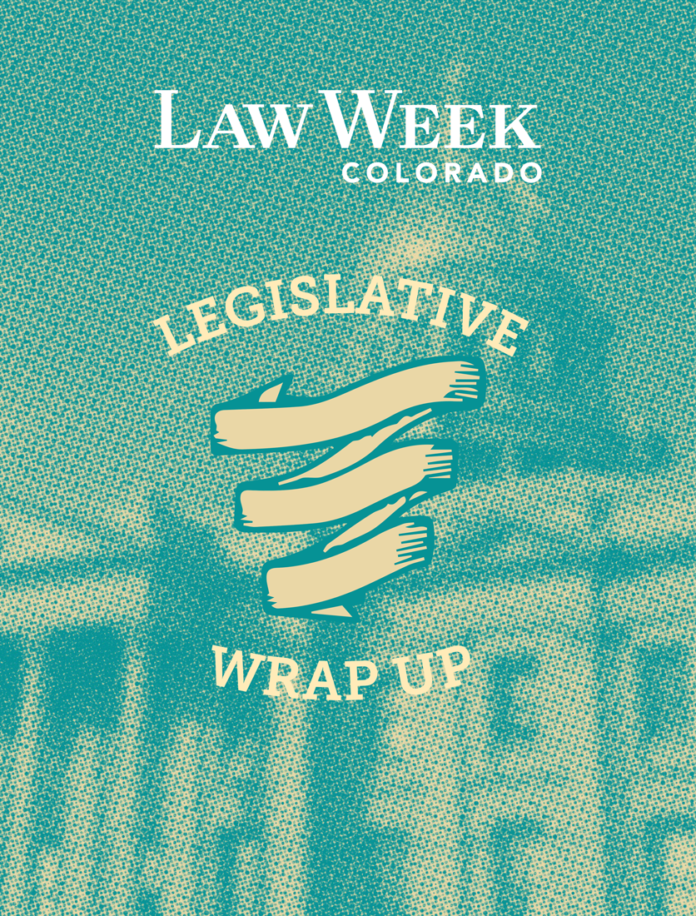 Legal Lasso is Law Week's morning roundup of legal headlines across the state. Each morning, we take stock of legal issues and happenings, so be sure to sign up for Legal Lasso to stay up-to-date on all of Colorado's legal news, and be sure to subscribe to Law Week Colorado.
And now that Law Week's an online-only news outlet, we get the news out as soon as it becomes available! Make sure to get your print subscription moved over now or sign up for a new subscription!
LEGISLATIVE WRAP UP
The 2021 Colorado legislative session came to a close last week, and the decisions made there will have lasting impact on the state and it's population — including court reforms, gun legislation and impacts on the environment. This week Law Week looked at some key takeaways of this session, so be sure to check out our new issue.
LOCAL NEWS
Colorado Could Publicly Fund Immigrant Legal Defense
After years of concerted effort, immigrant advocates are applauding the creation of a statewide Immigrant Legal Defense Fund for Colorado. While it's still waiting for the governor's signature, the fund will provide state funding alongside private donations, opening a pathway for indigent clients to get legal representation not provided by federal law. Law Week reporter Avery Martinez has been following the fund's movement for over a year, and you can learn more about the struggles of immigration legal defense in Colorado here.
Rossman Testifies Before Senate Judiciary on Confirmation
Veronica Rossman, Denver assistant federal public defender, was nominated to sit on the 10th Circuit Court of Appeals by President Joe Biden last month. Last week, she appeared before the Senate Judiciary Committee currently considering her recommendation.  Hank Lacey, reporter, covered the hearing, and you can learn a little more about Rossman here.
CTLA Case of Year Goes to Challenge Against Police Use of Force
Each year, the Colorado Trial Lawyers Association picks a case which they feel is worthy of recognition because of its impact. This year, the title went to the case Agazi Abay, et al. v. City of Denver, a class-action suit where a federal judge issued a restraining order limiting the DPD's use of force. Law Week's Avery Martinez reports on this case here.
NATIONAL NEWS
Hoosier Man Has Car Returned After Supreme Court Battle
For the past eight years, an Indiana man has been fighting through the court system over his property — a Land Rover. The Indiana Supreme Court sided with the man last week, at the same time blasting the state's effort to permanently confiscate the car as overly harsh — and also comparing the case to Captain Ahab's chase of the great white whale Moby Dick. (Forbes)
Police Reform and Qualified Immunity Divide Lawmakers
A year since racial justice protests dotted the country, lawmakers in Congress are still debating police reform — and a sticking point is qualified immunity. Advocates claim this legal provision protecting government officials can cause some civil misconduct cases to never see the light of day, and advocates are frustrated by the expansion of qualified immunity coverage over time. (USA Today)
Could Vaccine Passports Lead to Legal Challenges?
In March, the governor of Alabama signed a bill stopping private businesses and public institutions from requiring residents to provide their COVID vaccination status with a "vaccine passport." Several other states, such as Alaska and Texas, instituted similar laws, while New York became the first to offer a state approved passport. But what about the rest of the states? (W&FC Business Journal)
Law Week Colorado is the state's only news outlet specifically for lawyers, law firms, corporate counsel and the judiciary. 
To submit information or press releases, shoot us a message at [email protected].