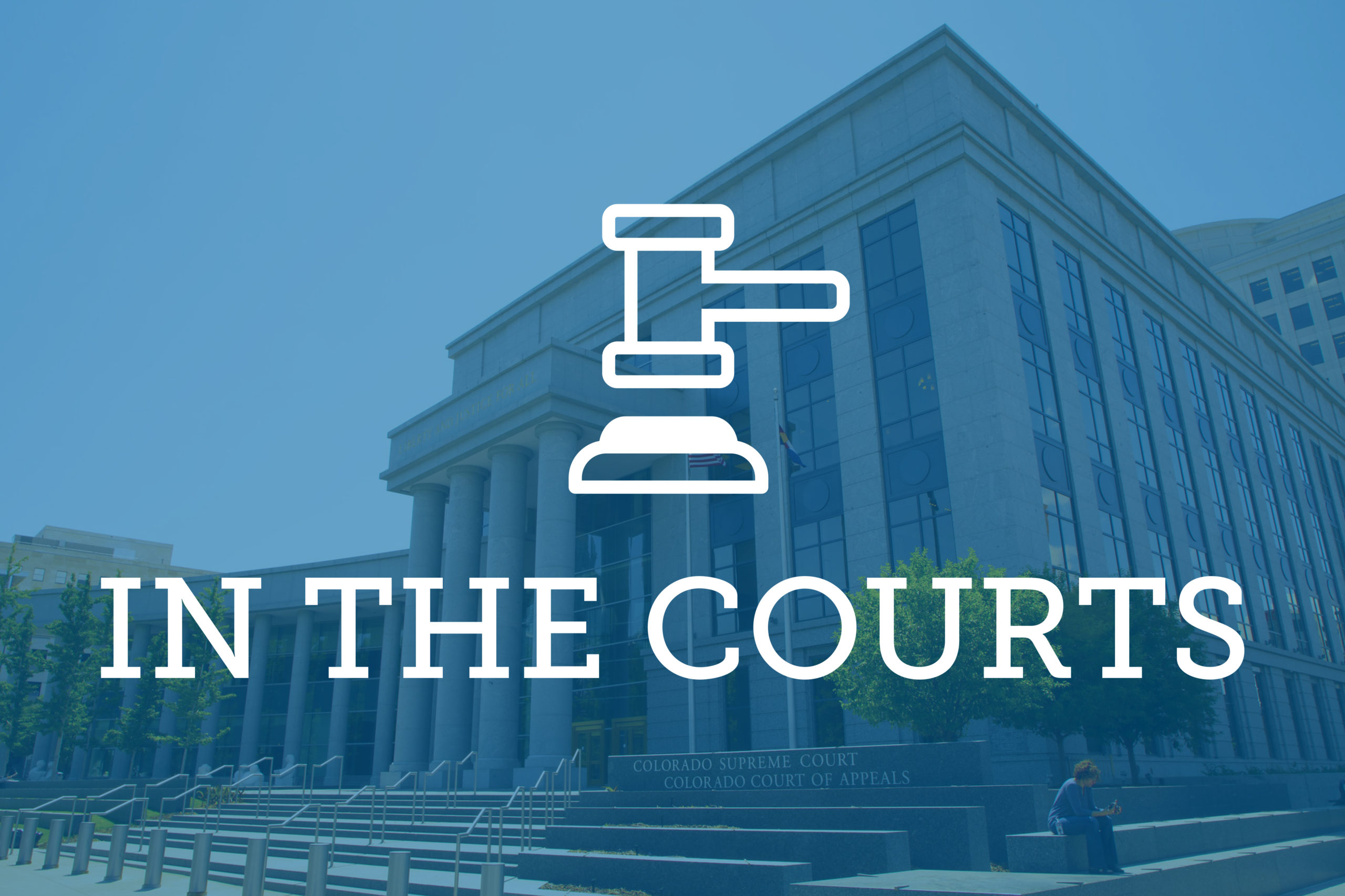 Denver District Court Judge David Goldberg has granted a preliminary injunction in a lawsuit filed by state Senate Republicans over Democrats' decision to use a computer program to read a more than 2,000-page bill on the Senate floor last week.
The injunction comes as the latest development in days of partisan tension over controversial bills moving quickly through the Democrat-controlled legislature, including a repeal of the death penalty and a regulatory overhaul of oil and gas operations in the state. 
In response, Sen. John Cooke requested House Bill 1172, a cleanup bill stretching more than 2,000 pages, be read in full on the Senate floor for its second reading.
At the time, a spokesperson for Senate Republicans said, "If they don't slow down the process, we will."
After more than three hours of a staffer reading the bill, according to Goldberg's order, Senate Secretary Cindi Markwell directed staff to set up several laptops to read different sections of the bill using a computer program. 
The program read the bill faster than a person could understand. Cooke and fellow Republican Sen. Bob Gardner and Minority Leader Chris Holbert sued Markwell and Senate President Leroy Garcia over the use of the program. They have claimed the way the automated reading was carried out was unconstitutional.
Goldberg wrote in his order granting the injunction the plaintiffs are likely to succeed on their core claims that the reading violated Colorado's constitutional protections against "fraud, trickery and deceit and subterfuge in the enactment of bills, and prevent hasty and ill-conceived legislation." The constitutional provision requires each bill to be read in full on two separate days in each legislative chamber, though according to Senate Rule 11, unanimous consent to waive reading of the bill in full is presumed, unless a senator requests the reading of the bill in full.
"We sincerely hope that this marks a new beginning for discourse with Senate President Garcia. He is a good man and a thoughtful leader," Holbert said in a statement. "We've heard from constituents — from Pueblo to Greeley and from Sterling to Montrose — who are disappointed in the hasty speed in which legislation has been driven through the process, and Colorado's Republican Senators will continue to be their voice and utilize our Constitutionally-derived powers to ensure those voices are heard loud and clear."
Goldberg wrote in his order the court is not considering the case's issue as a political question. "However, using multiple computers to read different portions of the bill at one time, at a speed the mind cannot comprehend, compromises and violates the legislative process," he wrote. 
According to the order, granting the preliminary injunction would prevent harm caused by House Bill 1172 being signed into law in violation of the state Constitution.
"The people of Colorado lost today," Garcia said in a statement. "I have a deep respect for the process and the opinion of the court, and will uphold their decision; however, the reading of this 2,000-page bipartisan bill means that our work trying to improve the lives of millions of Coloradans grinds to a halt." 
— Julia Cardi