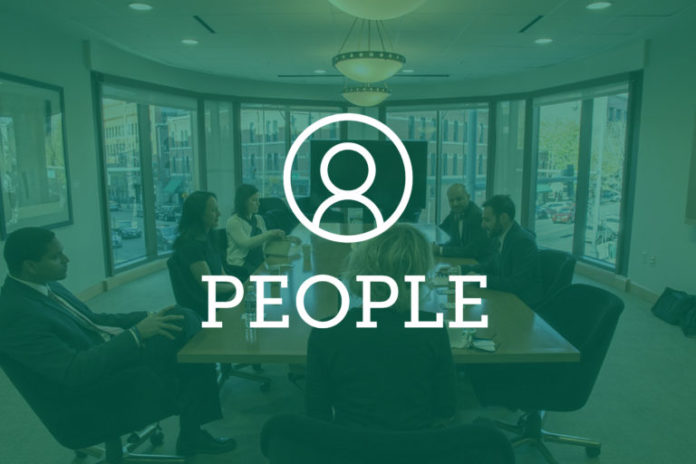 Have an announcement for Law Week Colorado's people section? Let us know.  
Law Firm Updates
National law firm Husch Blackwell announced April 3 that David Cline joined the firm as a partner in its Denver office. Cline joined the firm's financial services and capital markets industry and was a member of its private equity and investment management teams. Cline focuses his practice on venture capital transactions and venture companies and has worked with investment funds during all stages of their lifecycle. Cline formerly worked at Michael Best & Friedrich LLP. 
Attorney Fraser Wayne joined Bryan Cave Leighton Paisner in its energy, environment and infrastructure group, the firm announced April 3. Wayne focuses on domestic and international energy transactions, with an emphasis on acquisitions, divestitures and development arrangements. He advises clients on a variety of topics, including the purchase and sale of energy assets and complex joint development projects.
Brownstein Hyatt Farber Schreck announced April 5 that Patrick Berry and Darcy Levy joined the firm as shareholders in the firm's corporate department, both based in the Denver office. Berry focuses on private middle-market mergers and acquisitions, joint ventures and partnerships. Berry most recently worked at Partners Group. Levy works as a corporate counsel for companies, providing advice on commercial and technology transactions and privacy matters. Prior to joining Brownstein, Levy worked at Rubicon Law Group. 
Intellectual property attorney Mike Kosma joined Sherman & Howard's Denver office, the firm announced April 6. Kosma has specialized in both trademark and patent prosecution and litigation, representing both domestic and international clients. He has additional experience in breach of contract cases and general commercial disputes. Kosma focuses his practice on contested matters in federal courts and before the U.S. Patent and Trademark Office. 
The Judiciary 
The Colorado Judicial Department announced two vacancies in the office of district judge for the 18th Judicial District serving Arapahoe, Douglas, Elbert and Lincoln counties, created by the retirement of Judge Jeffrey Holmes and the resignation of Judge Peter Michaelson. The 18th Judicial District Nominating Commission will meet at the Arapahoe County Justice Center on May 19, 2023, to interview and select nominees for appointment. To be eligible, the applicant must be a qualified elector of the 18th Judicial District and must have been admitted to the practice of law in Colorado for five years. 
Gov. Jared Polis appointed Magistrate Judge Monica Haenselman to the Boulder County Court in the 20th Judicial District on April 6. Haenselman fills the vacancy created by Judge Kristy Martinez's death. Haenselman is a district court magistrate in the 20th Judicial District, a position she's held since 2015. Her docket consists mostly of criminal, family and juvenile matters. Prior to serving as a magistrate, she was a family court facilitator in the 20th Judicial District and an associate attorney at LaBuda & Associates. Haenselman received her J.D. from Georgetown University Law Center in 1991. 
The District of Colorado welcomed U.S. District Court Judge Gordan Gallagher, who was sworn into office on March 29, by Chief Judge Philip Brimmer. Gallagher's duty station and chambers will be located in the Wayne Aspinall Federal Building in Grand Junction, Colorado. Gallagher's docket will be comprised of civil cases across the district and criminal cases that originate on the Western Slope (Grand Junction and Durango). 
The U.S. District Court for the District of Colorado is accepting submissions from professionals interested in serving on the court's Grand Junction-based merit selection panel. The solicitation is intended to supplement an existing merit selection panel. The panel's responsibilities include evaluating and recommending to the district judge the best applicants for part-time U.S. magistrate judges. The panel may also evaluate an incumbent magistrate judge's performance if they're up for reappointment. Members should reside or practice in the Grand Junction jury division, which consists of Delta, Eagle, Garfield, Gunnison, Mesa, Moffat, Montrose, Pitkin, Rio Blanco and Routt counties.
Kudos
Husch Blackwell's Denver office announced April 3 it was one of two law firms honored as the Best Place to Work by the Denver Business Journal. 
Odds and Ends 
The Colorado Judicial Branch announced that the application period for two legal grants will open April 3. 
The first, the fiscal year 2023-24 grant from the Eviction Legal Defense Fund, was created to provide funding to Colorado nonprofit organizations that help low-income people who are experiencing eviction or are at immediate risk of one. Successful recipients must have experience providing legal services to people facing eviction or other judicial actions where legal services are necessary to protect the tenant's interests. Funding available for the upcoming grant cycle is expected to be $1.9 million.
The second, the fiscal year 2023-24 grant from the Family Violence Justice Fund, was created to provide funding to Colorado nonprofit organizations that offer civil services to low-income people who are experiencing family violence. Successful recipients must have experience providing legal services for eligible people in areas like protection orders, divorce, legal separation and other legal services are needed to protect the client's interests related to family violence. Funding for the upcoming cycle is expected to be $2 million. 
CORRECTION NOTE: This article was updated April 14 to reflect the correct spelling of Judge Jeffrey Holmes' name and the correct funding amount for the Family Violence Justice Fund. Law Week regrets the errors.