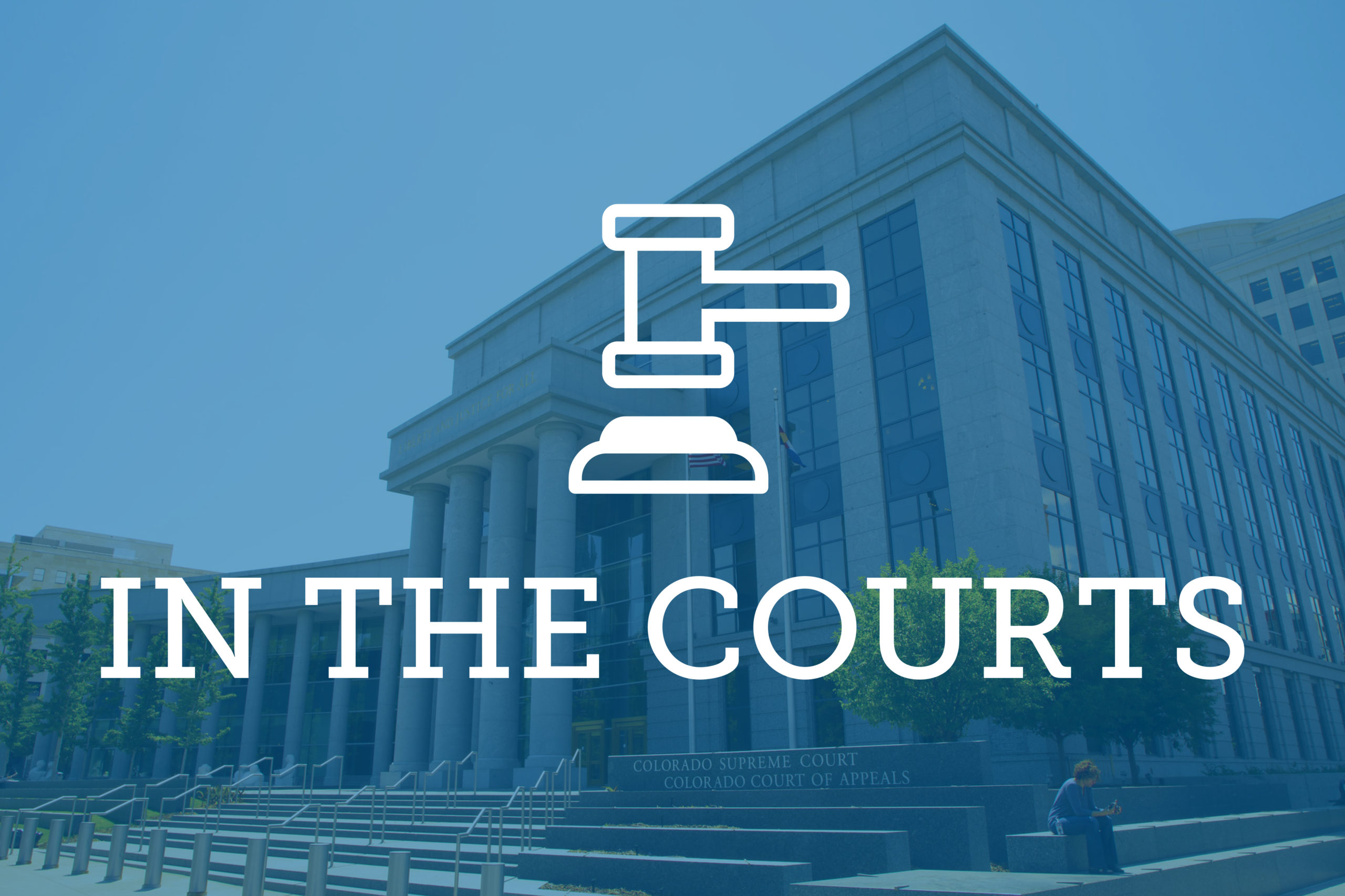 A lawsuit filed Oct. 29 in Denver District Court could lead to Colorado's Zero Emission Vehicle standards being revoked.
 The Colorado ZEV standard requires a certain percentage of auto dealers' stock to be zero-emission vehicles beginning with 2023 model year vehicles.
Those standards were set in August when Colorado joined 10 other states that adopted standards set by California. At that time, Colorado was acting under authority of the Environmental Protection Agency that allowed states to use California's rule as an alternative to the federal government's.
 In September, however, the Trump administration rolled back Obama-era Clean Air Act regulations, and the National Highway Traffic Safety Administration and the EPA revoked California's 2013 Clean Air Act waiver, which had allowed the state to set its own standards.
 The lawsuit, filed by Greenberg Traurig attorneys on behalf of the group Freedom to Drive, claims that because California's waiver has been revoked, Colorado's regulations — modeled after California's — are now unlawful.
The complaint against Colorado's Air Quality Control Commission also claims that the state didn't follow proper rulemaking procedures in creating its standards. According to the lawsuit, the state failed to complete motor vehicle emission control studies and make recommendations based on the studies before proposing new emission controls.
Greenberg Traurig shareholder Paul Seby, representing Freedom to Drive, said a study is required to assess whether proposed regulations are appropriate for Colorado's topography and climate, which differ from conditions in California.
"Motor vehicles behave differently at elevation and they behave differently in cold weather," he said. By "rubber stamping" California's regulations without first completing a study, the Colorado Department of Public Health and Environment and the Air Quality Control Commission violated state law, Seby said.
Freedom to Drive is a coalition that includes the Colorado Automobile Dealers Association, the Colorado Petroleum Association, the Colorado Cattlemen's Association and about a dozen other business, agricultural, energy and consumer interest groups. The coalition was formed to participate in rulemaking on the ZEV standards.
Seby said his client is not opposed to zero-emission vehicles, adding that many Freedom to Drive members sell the eco-friendly cars. Rather, the group opposes the government mandate, which "imposes tremendous costs on a lot of Coloradans to subsidize what is a choice by more affluent people," he said.
"If the market wants to have a broad availability of zero-emission vehicles, the market will accommodate that," Seby said.
Freedom to Drive is asking the court to declare Colorado's ZEV rule unlawful under state and federal law. The lawsuit is one of many filed across the country in the wake of the NHTSA and EPA announcements in September.
On Sept. 20, Colorado was among 23 states that sued to stop the NHTSA from revoking California's authority to set its own emission standards. A week later, Sierra Club and other environmental groups filed a similar lawsuit in federal court. General Motors, Toyota and other automakers announced Oct. 28 they are planning to intervene on the Trump administration's behalf in its legal battle with the states.
 According to Freedom to Drive's complaint, the AQCC in May 2019 announced it would hold a rulemaking hearing on adopting California's ZEV standard. The EPA and NHTSA had published their proposal to revoke California's waiver months earlier, in Aug. 2018, according to the lawsuit. Seby said Freedom to Drive asked the AQCC to hold off on its rulemaking until the federal agencies came to a final decision.
"We made that motion and it was denied," he said. "Part of our participation in the rulemaking was explaining to the commission, both in the filings and at the hearing, that this was an ill-advised rulemaking and should wait, given the federal issues that could be dispositive."
The Air Quality Control Commission has not yet filed a response to the lawsuit. The commission did not respond to requests for comment. •
 — Jessica Folker, [email protected]