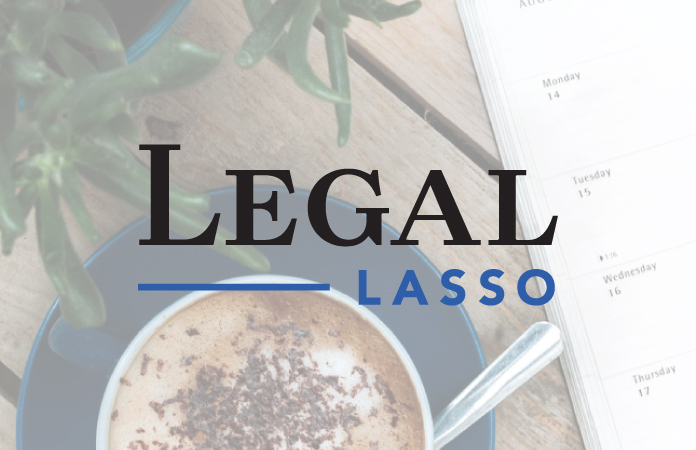 Legal Lasso is Law Week's morning roundup of legal headlines across the state. Each morning, we take stock of legal issues and happenings, so be sure to sign up to stay up-to-date, and be sure to subscribe to Law Week Colorado!
And now that Law Week's an online-only news outlet, we get the news out as soon as it becomes available! Make sure to get your print subscription moved over now or sign up for a new subscription!
LOCAL NEWS
Aspen Man Worked for Trump Adviser Charged as Agent of United Arab Emirates
Matthew Grimes of Aspen is one of three people accused of acting and conspiring to act as agents of the Middle Eastern nation the United Arab Emirates between 2016 and 2018. Another person accused is Thomas Barrack, longtime friend of Donald Trump and chair of the former president's inaugural committee. Grimes worked for Barrack at an investment management firm, and Barrack was arrested yesterday on federal charges of acting as an agent of a foreign government. Prosecutors say the defendants didn't provide notification to the U.S. attorney general they were acting as agents. (NPR)
Colorado Court of Appeals Roundup July 8
Among the rulings released from the Colorado Court of Appeals on July 8 were cases dealing with timely challenge established under People v. Mendoza, a Colorado attorney advising a client to invoke the Fifth Amendment against self-incrimination while testifying and declining a direct appeal of a magistrate order in juvenile court. Law Week's own Clara Geoghegan reviews the cases and their outcomes.
Court of Appeals' First In-Person Oral Args Covers For-Profit College Suit
Last week, the Colorado Court of Appeals held its first in-person oral arguments since the pandemic began, focusing on a state-backed suit involving $3 million in fines against a for-profit college that allegedly deceived students. In 2014, the Colorado Attorney General's Office sued CollegeAmerica, a for-profit occupational school with three Colorado campuses, and two of its executives for violations of the Colorado Consumer Protection Act and the Uniform Consumer Credit Code. Law Week's own Jessica Folker digs into the arguments and the case background in her report.
5Q
5Q is one of our weekly features here at Law Week. The premise is simple: Each week, a local lawyer gets the chance to answer five questions highlighting their interests, personality, passions and views on major issues facing the legal community and on the practice of law. Questions can range from what advice you'd give a loved one thinking of entering law school, to naming the hardest thing about your first year practicing law. Interested? Contact Hank Lacey.
NATIONAL NEWS
With Legal Rec Use, Arizona Set to Outpace Colorado in Marijuana Sales
Arizona's on track to outpace Colorado in marijuana sales just months after it became legal for recreational use, with total annual sales expected to surpass $1 billion by the end of this year. The Arizona Department of Revenue revealed that total sales have nearly doubled since January, when the recreational sale of marijuana officially became legal in the state. The state collected about $75 million in taxes this year from both medical and recreational marijuana sales from January to May. (The Hill)
Ticket Refund Case for Texas Astros Fans Fails at Court of Appeals
The fan lawsuit looking for a refund on Houston Astros season tickets in the aftermath of the 2017 World Series sign-stealing scandal is out of court. The Texas Court of Appeals' 14th Division tossed the litigation that alleged fraud, deceptive trade practices, and unjust enrichment on grounds the plaintiffs got what their tickets promised: entry to a stadium. Law Week reporter Hank Lacey digs into the details.
Corruption Trial of South Africa's Ex-President Postponed
The corruption trial of former South African president Jacob Zuma, currently in prison, was postponed to August 10 until it is decided whether he must be physically present in the courtroom or can appear via video. Zuma asked that his trial be postponed until he could attend the case at the court, claiming that proceedings held via a video link prevent him from properly consulting with his lawyers.He is accused of receiving bribes from French arms manufacturer Thales during South Africa's purchase of arms in 1999. (Associated Press)
Law Week Colorado is the state's only news outlet specifically for lawyers, law firms, corporate counsel and the judiciary. 
To submit information or press releases, shoot us a message at [email protected].