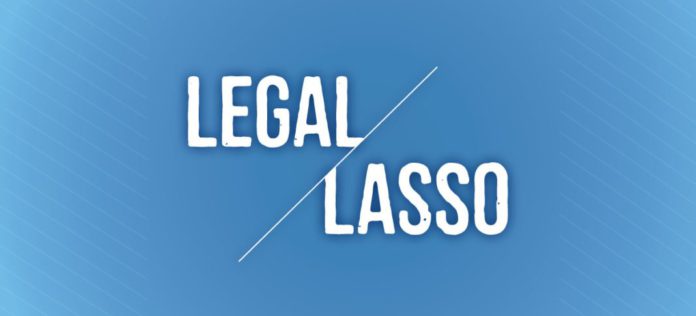 We're keeping an up-to-date list with the most current status for court closings and event relocations during the coronavirus pandemic.
Legal Lasso is Law Week Colorado's daily roundup of legal news from around the state. Not already subscribed to the daily email? Sign up here! Not subscribed to Law Week Colorado? You can change that too!
LOCAL NEWS
Businesses Slow to Take PPP Loans
The second round of federal paycheck protection loans is moving much slower than the first — and at least among local businesses, the hesitance is from the inability to use them for what they need as well as uncertainty about forgiveness.
Man Dies of Coronavirus After Jail Release
A man died of COVID-19 four days after bonding out of the custody of the Jefferson County jail. (Denver Post)
The Unemployment Situation
There's good news and bad news regarding unemployment in Colorado. We're still at unemployment levels three times higher than in the great recession — but unemployment claims have been declining for four weeks in a row.
Candi CdeBaca Won't Agree to a Furlough
Denver is furloughing city employees for eight days to make up the budget shortfall — and City Councilperson Candi CdeBaca is protesting the furloughs by refusing to give up her eight days. (Denver Post)
Pandemic is Fuel on the Fire for Divorce Cases
One impact of the pandemic on the law: More people are looking to file for divorce. Some metrics are showing a big gain (nearly 200% thus far in May over last year) in divorce consultations.
NATIONAL NEWS
Attorneys Surveyed on Pandemic Panic
In a recent survey of 1,335 associates, 75% said their top concerns are job or paycheck security.
Media Law Firm Hit With Ransomeware
A media and entertainment law firm was hit with a ransomware attack where hackers are threatening to release confidential information involving the firm's celebrity clients, including non-disclosure agreements, contact information and personal correspondence.
Companies Headquartered in Tax Havens Might Still Get Aid
Tax lawyers say that some American companies that moved their headquarters to offshore tax havens could still qualify for federal aid.
Burr Steps Down from Chairman Post During DOJ Investigation
Sen. Richard Burr, R-N.C., is temporarily stepping down as chairman of the Intelligence Committee while the Justice Department investigates his stock sell-off at the onset of the coronavirus pandemic.
Have tips for upcoming editions of Legal Lasso or comments about past ones? We want to hear from you. Reach out to us at [email protected]