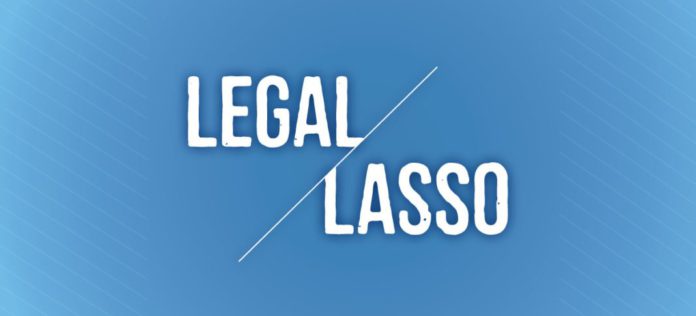 Legal Lasso is Law Week's morning roundup of legal headlines across the state. Each morning, we take stock of legal issues and happenings, so be sure to sign up for Legal Lasso to stay up-to-date on all of Colorado's legal news, and be sure to subscribe to Law Week Colorado.
And now that Law Week's an online-only news outlet, we get the news out as soon as it becomes available! Make sure to get your print subscription moved over now or sign up for a new subscription!
LOCAL NEWS
'Coroner' Comes for Colorado Water Rights July 1
The clock's counting down the final days for thousands of Colorado water rights, ranging from wells to ranches and municipalities. On July 1, the year-long objection period for a right's listing on the Decennial Water Rights Abandonment List will close — like a lid being placed on a coffin — for thousands of water rights.
Abandonment means that no matter how old or senior a right may be, when it's cancelled or abandoned — it's gone. What's worse, many water rights owners could be unaware their rights are even in jeopardy. The list itself is prepared once a decade, and some of the rights listed stretch back to the 1800s.
The impact of abandonment can be felt not just by ranchers, but also well owners, families, even municipalities. To learn more about abandonment's impact, check out this article by Law Week's own Avery Martinez.
Rodriguez Named Next U.S. Judge in Colorado
With bipartisan support, WilmerHale partner and veteran litigator Regina Rodriguez was confirmed to Colorado's federal district court bench. Rodriguez was the second of President Joe Biden's judicial nominees to get the nod from the U.S. Senate.
Growing up in Gunnison, and a CU Law grad, Rodriguez has been a partner at three Denver firms. A familiar face in the Denver community, she's been involved with multiple groups inside and outside the law, and also well recognized with honors and awards for her legal work. Rodriguez was previously nominated by former Pres. Barack Obama in 2016, but she wasn't confirmed.
For more information on Rodriguez, check out this spotlight by Hank Lacey, Law Week reporter.
Annie Kao Joins State Government Ethics Commission
Annie Kao, a veteran lawyer of the outdoor industry, was named the newest member of Colorado's Independent Ethics Commission yesterday. The state's IEC was created with the purpose of giving advice and guidance on ethics issues under the law and state constitution. The state house authorized her appointment, which was nominated by Speaker Alec Garnett. Law Week's Hank Lacey reports.
State Appeals Court Gives Guidance to DHS on Child Visitation Rights
In a recent opinion from the Colorado Court of Appeals, the court determined that county departments of human services can't issue blanket policies limiting visitation rights without considering a child's health and safety. Juvenile courts may terminate rights based on outstanding warrants, but must consider the wellbeing of children before doing so.
Law Week's Reporting Intern Clara Geoghegan gives a succinct overview of some of the most important opinions from June 3 here.
Law Week's Top Women Earn Their Stripes
The six attorneys on our 2021 Top Women list are involved in high-profile and high-impact work. Check out our hard-working title winners here.
NATIONAL NEWS
Could Businesses Become Caught in China/West Legal Battles?
Businesses in China could get caught in crossfire as the national legislature moves forward on a bill meant to up countermeasures against Western sanctions, the Associated Press reports. The AP believed a draft of "anti-foreign" sanctions legislation is expected to pass China's National People's Congress Standing Committee today, which Al Jazeera confirmed this morning.
While details of the legislation haven't been made public, analysts have said it may not do much to deter Western governments from Chinese sanctions on human rights, but it would provide a legal start point on Chinese counter-sanctions. (AP News)
El Salvador First Country to Accept Bitcoin as Legal Currency
El Salvador, the coastal Central American Republic, will adopt Bitcoin as a legal tender in their country, becoming the first on the globe to embrace the cryptocurrency as such. The country's congress voted "overwhelmingly" in favor, which stemmed from a proposal from Salvadoran President Nayib Bukele's proposal. (CBS News)
Law Week Colorado is the state's only news outlet specifically for lawyers, law firms, corporate counsel and the judiciary.
To submit information or press releases, shoot us a message at

[email protected]