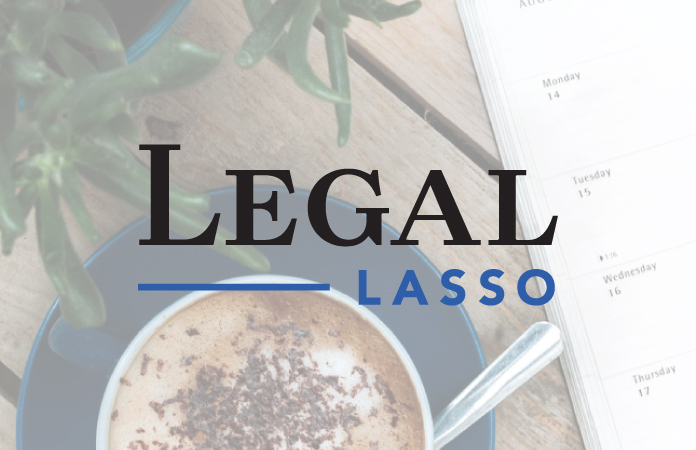 Legal Lasso is Law Week's morning roundup of legal headlines across the state. Each morning, we take stock of legal issues and happenings, so be sure to sign up to stay up-to-date, and be sure to subscribe to Law Week Colorado!
And now that Law Week's an online-only news outlet, we get the news out as soon as it becomes available! Make sure to get your print subscription moved over now or sign up for a new subscription!
LOCAL NEWS
Department of Education Forgives Over 1,800 Student Loans, Credits Colorado AG
The U.S. Department of Education announced recently that over 1,800 Westwood College students across the U.S., including 115 Colorado borrowers, were approved 100% borrower defense to repayment claims attending three institutions, including Westwood College, and cited work by the Colorado Attorney General in reaching that finding. Westwood College was owned by Alta College, Inc. which was located in Colorado. Law Week's own Avery Martinez reviews the awards and the case history.
10th Circuit Nomination for Rossman Heads to Senate
Denver lawyer Veronica Rossman is a step closer to becoming a federal judge, as the Senate Judiciary Committee approved her nomination to the 10th U.S. Circuit Court of Appeals yesterday. Every member of the majority Democratic Party on the committee, along with South Carolina Republican Lindsey Graham, voted aye, while every other Republican on the panel voted no. Reporter Hank Lacey examines the hearing and Rossman's background.
This Week: Outstanding Legal Professionals
Law Week interviewed some of the best and brightest legal professionals at Colorado law firms. These outstanding legal professionals were submitted by Law Week subscribers, and they regularly go above and beyond to help their firms, coworkers and clients.
5Q
5Q is one of our weekly features here at Law Week. The premise is simple: Each week, a local lawyer gets the chance to answer five questions highlighting their interests, personality, passions and views on major issues facing the legal community and on the practice of law. Questions can range from what advice you'd give a loved one thinking of entering law school, to naming the hardest thing about your first year practicing law. Interested? Contact Hank Lacey.
NATIONAL NEWS
'Kremlin Papers' Allegedly Show Russian Spy Operation to Put Trump in Power
Allegedly, Vladimir Putin personally authorised a secret spy agency operation to support a "mentally unstable" Donald Trump in the 2016 US presidential election during a closed session of Russia's national security council, according to what The Guardian claims are leaked Kremlin documents. The key meeting took place in January 2016, with the Russian president, his spy chiefs and senior ministers present. (The Guardian)
Wisconsin Supreme Court Suspends Judge for Brandishing Gun in Court
Judge Scott Woldt was suspended by the Wisconsin Supreme Court for one week without pay due to a series of incidents in which he brandished his gun in his courtroom multiple times and directed "undignified" language at defendants, lawyers and crime victims.  The court's decision on suspension was unanimous — but two conservative justices partially dissented A complaint against Woldt was filed in June 2020, but the first of six incidents happened in 2009. (Wisconsin Examiner)
Tempers Flare As Lawyers Argue Over Legal Fees in Flint Lead Poison Case 
Emotions ran high Thursday during a hearing on how much cash attorneys should take from a proposed $641.25-million partial settlement of civil lawsuits arising from the lead poisoning of Flint, Michigan's drinking water. One lawyer said he has been pilloried by some residents, including one who wants to know whether he plans to buy a yacht from his proceeds. Attorneys have requested up to $202.8 million in legal fees. (Detroit Free Press)
Law Week Colorado is the state's only news outlet specifically for lawyers, law firms, corporate counsel and the judiciary. 
To submit information or press releases, shoot us a message at [email protected].