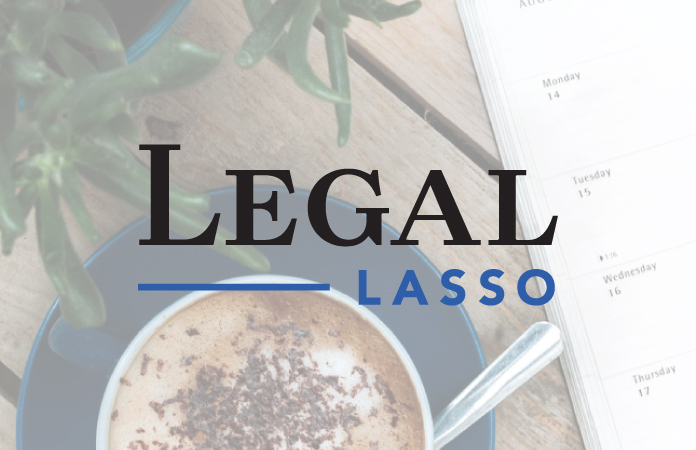 Legal Lasso is Law Week's morning roundup of legal headlines across the state. Each morning, we take stock of legal issues and happenings, so be sure to sign up to stay up-to-date, and be sure to subscribe to Law Week Colorado!
And now that Law Week's an online-only news outlet, we get the news out as soon as it becomes available! Make sure to get your print subscription moved over now or sign up for a new subscription!
LOCAL NEWS
July Bar Exam Will Be Remote
Following a tradition started during the pandemic, the upcoming July bar exam will be administered remotely, the second remote exam in the history of Colorado. The Colorado Supreme Court cited continuing uncertainty around COVID and large groups as reasons for continuing with remote administration. Law Week's Avery Martinez rounds up some of the key information about the upcoming exam.
This Week: Energy & Natural Resources
Energy and natural resources is the focus this week, and the Law Week team dug into upcoming the impacts of changes on these topics from the top of the government straight on down. Check out our current edition here!
New from Law Week: 5Q
Introducing 5Q, our new weekly feature here at Law Week. The premise is simple: Each week, a local lawyer gets the chance to answer five questions highlighting their interests, personality, passions, and views on major issues facing the legal community and on the practice of law.  Questions can range from what advice you'd give a loved one thinking of entering law school, to naming the hardest thing about your first year practicing law. Interested? Contact Hank Lacey.
NATIONAL NEWS
Rudy Giuliani Turns to Crowdfunding for Personal Legal Defense
In addition to facing several very serious legal situations, Rudy Giuliani, former NYC mayor and personal attorney of Donald Trump, has turned to crowdfunding his legal defense. As of last reporting, the "Rudy Giuliani Legal Defense Fund" raised a little over $9,500, less than 0.2% of the $5 million goal. Trump reportedly cut ties with his former attorney after Giuliani asked Trump for payment on legal bills. (Vanity Fair)
New Automatic Coding Tool Rests on Untested Legal Grounds 
A new artificial intelligence program created by GitHub, an IT service management company, called Copilot was announced in June. GitHub announced that the Copilot algorithm was trained on publicly available code. The company's CEO claims the company is legally in the clear allowing Copilot to use publicly available data as fair use — but the legal question isn't as settled as they make it sound, and reaches far beyond Github, according to The Verge. (The Verge)
EU Could Stop Funds to Hungary Over 'Grave Breaches' of Law
In European Union leaders are being urged to suspend EU funding to Hungary to force Hungarian leaders to address concerns over "politicised courts and corruption." Members of the European Parliament are calling for a freeze of payments over the "grave breaches of the rule of law," including lacking of transparent management of funds, effective national prosecution service and guarantees of judicial independence "egregiously" violated basic rule-of-law principles. (The Guardian)
Law Week Colorado is the state's only news outlet specifically for lawyers, law firms, corporate counsel and the judiciary. 
To submit information or press releases, shoot us a message at [email protected].