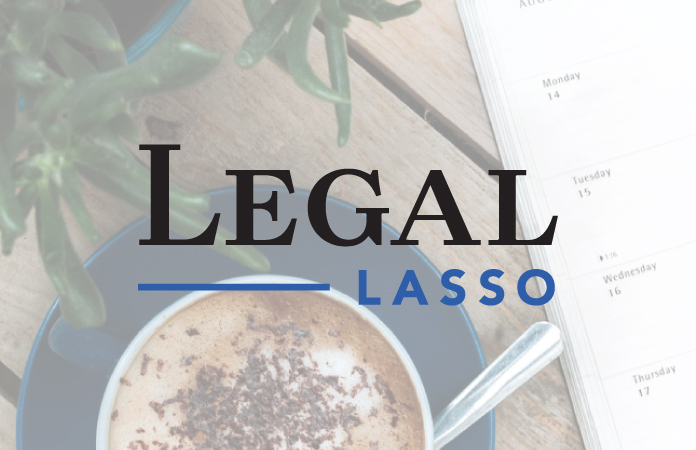 Legal Lasso is Law Week's morning roundup of legal headlines across the state. Each morning, we take stock of legal issues and happenings, so be sure to sign up to stay up-to-date, and be sure to subscribe to Law Week Colorado!
And now that Law Week's an online-only news outlet, we get the news out as soon as it becomes available! Make sure to get your print subscription moved over now or sign up for a new subscription!
LOCAL NEWS
Juneteenth Becomes a Federal Holiday
Juneteenth, a celebration of the end of slavery in the U.S., became the first established national holiday in decades. Juneteenth National Independence Day will become the 12th legal public holiday, and the first new one since Martin Luther King Jr. Day. Juneteenth celebrates the date of June 19, 1865, when Union soldiers of the American Civil War brought the news of freedom to enslaved Blacks in Galveston, Texas. (AP)
Colorado Supreme Court Rules on Vacation Pay
In a unanimous decision, the Colorado Supreme Court ruled Monday that employment agreements can't force employees to forfeit unused vacation pay when leaving their job.  Digging into the depths of the ruling, Reporter Jessica Folker examines what impact this decision will have on employers, employees and vacations.
'Coroner' Comes for Colorado Water Rights July 1
The clock's counting down the final days for thousands of Colorado water rights, ranging from wells to ranches and municipalities. On July 1, the year-long objection period for a right's listing on the Decennial Water Rights Abandonment List will close — like a lid being placed on a coffin — for thousands of water rights. To learn more about abandonment impact, check out this 2020 article by Law Week's Reporter Avery Martinez.
This Week: Legislative Wrap Up
The 2021 Colorado legislative session came to a close last week, and Law Week looked at key takeaways of this session, so be sure to check out the current edition of Law Week.
NATIONAL NEWS
Should Working From Home Be a 'Default Option'?
That's exactly what the United Kingdom is considering. Downing Street, the home of the UK's government, confirmed a report yesterday that it's considering legislation to make working from home a "default option." While there might not be a legal right to work from home, many business lobby groups in England have said their members are considering keeping approaches adopted during the pandemic. (The Guardian)
World Bank Rejects El Salvador's Request on Bitcoin Legal Tender
Rejecting the Latin American country's request for help in becoming the first nation to implement bitcoin as legal tender, a spokesperson for World Bank said that it was something the World Bank cannot support the option given the environmental and transparency shortcomings. (The New York Post)
'Minefield' Left By Trump Too Much For Garland?
Only three months after taking office, Merrick Garland faces a dangerous landscape in his job, according to the New Yorker. With news coming out that Trump's DOJ secretly subpoenaing records of journalists and metadata on two House Intelligence Committee members, some are wondering if Garland's "centrism" as a judge could be too much to "counter Trump." (The New Yorker)
Law Week Colorado is the state's only news outlet specifically for lawyers, law firms, corporate counsel and the judiciary. 
To submit information or press releases, shoot us a message at [email protected].