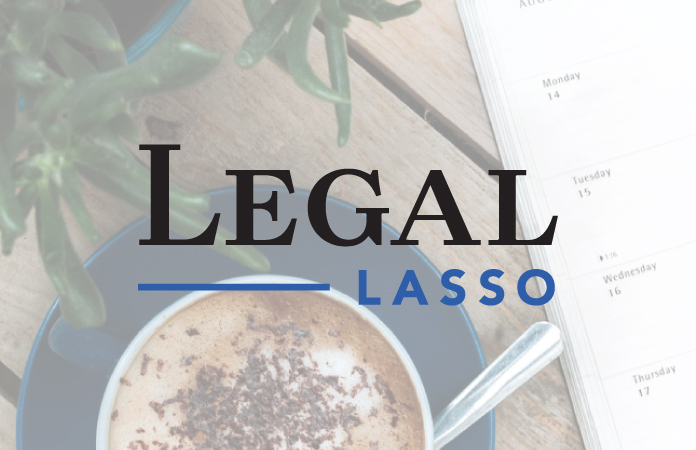 Legal Lasso is Law Week's morning roundup of legal headlines across the state. Each morning, we take stock of legal issues and happenings, so be sure to sign up to stay up-to-date, and be sure to subscribe to Law Week Colorado!
And now that Law Week's an online-only news outlet, we get the news out as soon as it becomes available! Make sure to get your print subscription moved over now or sign up for a new subscription!
LOCAL NEWS
Court Rules Mandatory Life Sentences for Juvenile Sex Offenders Unconstitutional
Earlier this week, the Colorado Supreme Court ruled that mandatory lifetime sex offender registration for people with multiple juvenile adjudications constitutes cruel and unusual punishment. The Colorado Sex Offender Registration Act required juveniles adjudicated more than once to register as sex offenders for the rest of their lives, with no options for deregistering. But, that's no longer the case — thanks to the court decision and new legislation. Law Week Reporter Jessica Folker has put a careful eye to examining the act, the ruling and the future of juvenile offenders.
SCOTUS Justice Uses Colorado Marijuana Appeal to Cite Flaws in Marijuana Laws
The U.S. Supreme Court rejected a Colorado medical marijuana tax case, but Justice Clarence Thomas put out a statement pointing to flaws in the nation's patchwork of marijuana legislation. The statement released this week used the complaints in the Colorado suit as evidence of a "contradictory and unstable state of affairs that strains the basic principles of federalism." Law Week's own Clara Geoghegan baked up a story covering the original complaint, the attorney's views and Thomas's statement.
Colorado JUUL Case Continues, North Carolina Settles
The suit launched by Colorado Attorney General Phil Weiser against JUUL Labs, the e-cigarette manufacturer, is still making its way through district court, despite North Carolina's recent $40 million settlement with the company over allegations of targeting youths and teens. Weiser said that the settlement of the North Carolina case "underscores the gravity of the issue." Law Week Reporter Avery Martinez examines both cases and their allegations against the e-cigarette giant.
Get Your Nominations In Today for Outstanding Legal Professionals!
Law Week's Outstanding Legal Professionals survey aims to find the best of the best among legal professionals, those paralegals, librarians, marketing professionals and others who help you get the job done. Take the survey here! The deadline for submissions is 5 p.m. Friday, July 2.
This Week: Appellate Review
It's been a big year and, the appellate courts have released several noteworthy decisions this session. This week, Law Week Colorado spoke with attorneys across the state about highlights from the 2020-2021 session.
NATIONAL NEWS
SCOTUS Decision on Voting Rights 'Amps Up' Voting Rights Fight in Congress
A controversial 6-3 decision by the U.S. Supreme Court yesterday upholding the Republican-backed voting restrictions in Arizona "upped the ante for this year's voting rights debate in Congress," according to The Hill. Democratic strategists have warned that the court's decision in Brnovich v. DNC, which liberals believe undermined the 1965 Voting Rights Act, opens a way for Republican-controlled state legislatures to get "more aggressive" in pasing restrictions. (The Hill)
DOJ Pauses Federal Executions
In another reverse of Trump administration decisions, U.S. Attorney General Merrick Garland announced yesterday that a moratorium was imposed on federal executions pending a review of the Justice Department's policies and procedures. When the Trump administration decided to resume executions of federal death row inmates, it ended a nearly two-decade hiatus on such executions. (The New York Times)
Mounting Legal Woes Continue for Citizen Trump
The Trump Organization's CFO and Donald Trump's namesake company were charged yesterday as part of an investigation which has surrounded the former president for years. But, that's not the only legal situation Trump is facing — he's also involved in other legal situations including a Georgia election tampering probe, a civil prove from the New York Attorney General, a defamation suit — and being named as a defendant in suits over the storming of the Capitol building in January. (Reuters)
Law Week Colorado is the state's only news outlet specifically for lawyers, law firms, corporate counsel and the judiciary. 
To submit information or press releases, shoot us a message at [email protected].