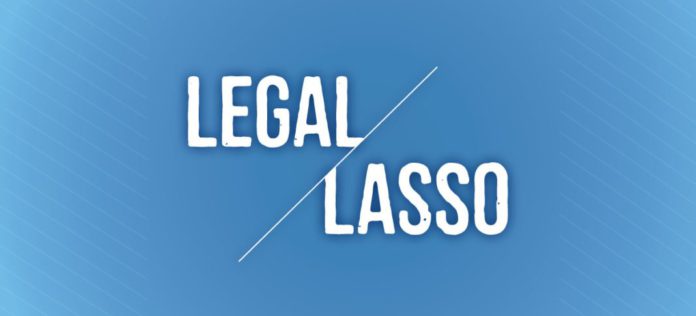 Law Week Colorado is now an online-only news outlet, make sure to get your print subscription moved over now or sign up for a new subscription. 
Legal Lasso is Law Week morning newsletter with headlines from around the state. Sign up for LegalLasso or subscribe to Law Week Colorado to stay current on all of Colorado's legal news.
IN LOCAL NEWS
Bill Focuses on Access to Medical Marijuana
A bill that originally included a cap on THC levels in cannabis is instead focusing on research and curbing underage access to medical marijuana.
SCOTUS Sides With Guam
The U.S. Supreme Court earlier this week unanimously agreed that Guam can proceed in pursuing damages from the U.S. government for cleanup of a weapons dump.
Bond Bill Moves On
A bill requiring criminal cases to move through bond hearings within 48 hours of arrest has moved on to the Senate Appropriations Committee, bringing it just a couple steps from the governor's desk.
Transportation Bill Looks to Fix Past Problems
A new transportation bill focuses on correcting past problems, like addressing air pollution caused by projects near minority-populated neighborhoods or repairing damaged highways. (Denver Post)
Federal Judgeships Possibilities
In case you missed it, Colorado's U.S. senators put forward three names for a federal district court judgeship vacated by R. Brooke Jackson.
IN NATIONAL NEWS
Grand Jury Convened for Trump Investigation
New York prosecutors have convened a special grand jury to consider evidence in a criminal investigation into former President Donald Trump's business dealings.
Shell Ordered to Cut Emissions
A climate change case in the Netherlands resulted in an order for Royal Dutch Shell Plc to slash its emissions faster than planned. The ruling could mark a change in for companies around the world in their requirements to meet climate change goals.
Skadden Has an Aggressive Return Plan
Skadden Arps Slate Meagher & Flom will bring lawyers and staff back to the office on Sept. 13. Those going back to work will need to either get a COVID-19 vaccine or test negative for the virus within 48 hours of showing up to the office or in-person meetings.
Attorney Accused of Stealing from Clients
An attorney accused of stealing millions from clients' real estate transactions was disbarred after applying to resign from practice. (Law.com)
Have tips for upcoming editions of Legal Lasso or comments about past ones? Reach out to us at [email protected]