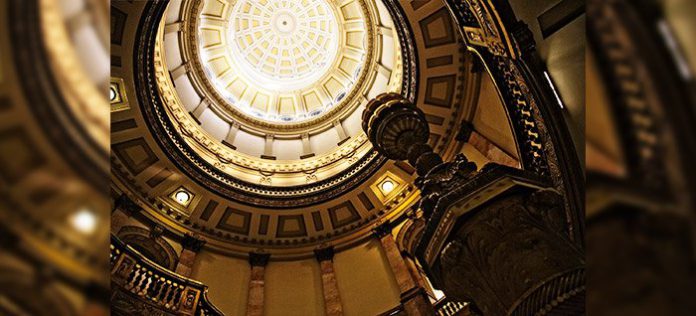 Earlier this year, a leaked version of an unfinalized bill that would have set a potency cap on THC in medical marijuana at 15% caused alarm in the marijuana industry. While lawmakers are not considering a bill with a potency cap this year, there are bills under consideration that require tighter requirements on medical marijuana.
"There is a long and rich tradition of Colorado leading the way when it comes to smart and responsible marijuana regulation," said bill sponsor Sen. Chris Hansen. "I think Colorado has a great regulatory environment, but on a very regular basis we have adjusted to new market conditions and new information."
Hansen said that the proposed version of the leaked bill, now called HB21-1317, has public policy components and pieces that need to be urgently addressed in medical marijuana research and regulation.
THC, or tetrahydrocannabinol, is the psychoactive ingredient in cannabis. The new bill aims to address concerns about THC's effect on adolescents by limiting the availability of medical marijuana to young adults and research effects. Hansen said he has concerns about his own children, saying that access to high potency marijuana products is easy to obtain and is a problem in the state.
Hansen said there are more than 4,000 medical marijuana cards for 18–20 year olds in the state and there are around 300 for those younger than 17.
Under the bill's provisions, medical marijuana patients between 18 and 20 years old must have a follow-up appointment every six months following the first visit to one physician, according to the bill text. Hansen said raising the oversight for medical cards was a "scalpel," to address a very specific situation. Hansen added that the bill text is being fine-tuned to address those who have legitimate needs of cannabis products for medical conditions,
THC caps are sometimes used as a way of limiting cannabis sales and usage, according to Melissa Blake, a shareholder at Brownstein Hyatt Farber Schreck and co-chair of the firm's cannabis and industrial hemp industry group. THC caps themselves are used as an attempt to limiting or eliminate legal cannabis use altogether, Blake said. Often, the debate about THC caps is less about policy and more about political opposition to the cannabis markets, Blake said. Over the past several years, several states have seen attempts to cap percentages but few have passed.
According to Marijuana Business Daily, six states have introduced legislation for THC in 2021 — Colorado, Washington, Vermont, Florida, Massachusetts and Montana. According to the Claims Journal, an insurance industry news source, Vermont placed THC caps on recreational marijuana products of 30% for flower-form marijuana products and 60% for concentrates. On the other end of the spectrum, Washington, D.C., last year considered caps as low as 2%, where the THC content would have been so low, the products would have been closer to hemp plant products than cannabis, Blake said. However,  Blake said that difference of 2% and a 30% cap was a significant one, and also that these caps would only be on recreational marijuana — not medical.
"These are not policy goals that legislators have grabbed on to," Blake said.
Colorado's HB21-1317 covers a wide range of marijuana items but has three items of note: The bill instructs the
THC Research
Hansen said his personal interest in the research component of the bill was in science-based policy-making decisions. Having an engineering and science background, Hansen said the federal government has lagged on peer-reviewed guidance in marijuana research, and he believed this was an area for Colorado to step in and provide help.
While also requiring the School of Public Health to do a systematic review of scientific research on physical and mental health effects of "high-potency THC marijuana and concentrates," the bill would also create a , report and make recommendations to the General Assembly.
Using the findings of the council, the School of Public Health will then be tasked with producing a public education campaign aimed at the general public regarding the effects of high-potency marijuana on the developing brain and mental health.
Medical Card Requirements
Under the language of the bill, medical marijuana patients must undergo an assessment of their claim for a medical marijuana card that would include the patient's mental health history. The documentation must also include the date of issue and effective date of recommendation, the recommended THC potency level and dosage form, authorized daily quantity, direction for use and the recommending physician's name, address and federal drug enforcement agency number. The bill also prohibits physicians from charging additional fees or "recommending an extended plant count" to a patient seeking medical marijuana.
For patients between the ages of 18 and 20, the bill requires two physicians "from different medical practices" to diagnose the patient with having a debilitating or disabling medical condition after an in-person consultation, according to the bill text. One doctor must explain the possible risks and benefits of marijuana, and one physician must provide a written document specifying the patient's diagnosis.
Coroner Tox Screen
Again, focusing on youth, the bill requires that in cases of suicide, overdose or accidental death of those under 25, coroners must perform a toxicology screen, which then must be reported to the Colorado violent death reporting system. The purpose of this information is to be collected into a report to be released every year starting in 2022.
This toxicology screening will be for the presence and quantity of THC, including whether alcohol or other drugs were used in conjunction with THC.
Further Requirements
The bill also requires medical and retail marijuana stores to provide a notice of criminal penalties associated with marijuana diversion. It also requires marijuana stores, when selling concentrated products, to provide a pamphlet regarding risks of overconsumption of medical marijuana concentrate.
The bill would also require stores to record transactions immediately to the seed-to-sale inventory tracking system, limit the amount of medical marijuana concentrate a patient can purchase in a day and starting in January 2023, requiring medical and retail marijuana concentrate to be sold in a package containing one gram separated into 10 equally proportioned amounts.