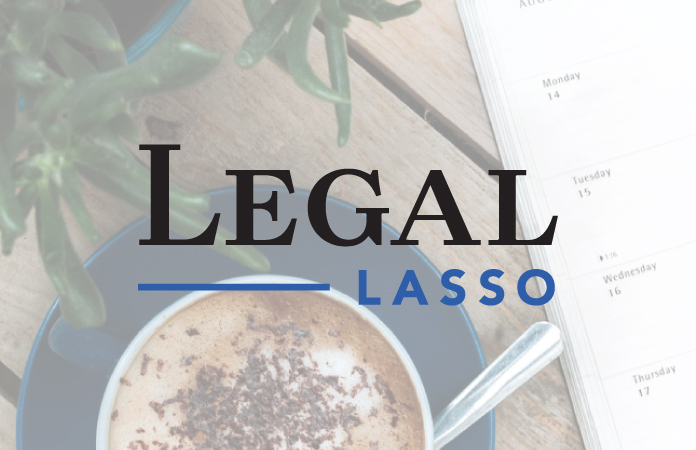 Legal Lasso is Law Week's morning roundup of legal headlines across the state. Each morning, we take stock of legal issues and happenings, so be sure to sign up to stay up-to-date, and be sure to subscribe to Law Week Colorado!
And now that Law Week's an online-only news outlet, we get the news out as soon as it becomes available! Make sure to get your print subscription moved over now or sign up for a new subscription!
LOCAL NEWS
OSHA Emergency Standard in Effect for Health Care Employers, Offers Guidance
Tuesday was the deadline for health care employers to comply with most requirements in the OSHA's COVID-19 emergency temporary standard. Attorneys say the narrowly tailored standard is likely to be OSHA's last enforceable measure for dealing with the pandemic, but all employers should continue to look for guidance. Reporter Jessica Folker discussed the impact with sources, while looking to how the guidance could affect reopening.
July Bar Exam Will Be Remote
Following a tradition started during the pandemic, the upcoming July bar exam will be administered remotely, the second remote exam in the history of Colorado. The Colorado Supreme Court cited continuing uncertainty around COVID and large groups as reasons for continuing with remote administration. Law Week's Avery Martinez rounds up some of the key information about the upcoming exam.
This Week: Energy & Natural Resources
Energy and natural resources is the focus this week, and the Law Week team dug into upcoming the impacts of changes on these topics from the top of the government straight on down. Check out our current edition here!
New from Law Week: 5Q
Introducing 5Q, our new weekly feature here at Law Week. The premise is simple: Each week, a local lawyer gets the chance to answer five questions highlighting their interests, personality, passions, and views on major issues facing the legal community and on the practice of law.  Questions can range from what advice you'd give a loved one thinking of entering law school, to naming the hardest thing about your first year practicing law. Interested? Contact Hank Lacey.
NATIONAL NEWS
Montana Governor Appoint Judges Amidst Questioned Law Change
Yesterday, a district court judge in Helena, Montana, denied a request to temporarily suspend a law that eliminated the Judicial Nomination Commission and allow the state's governor to directly fill judicial vacancies between elections. Republican Gov. Greg Gianforte announced he would appoint a district court judge in Cascade County, making the first appointment under the new law. Las month, former Democrat legislators filed a complaint asking the judge to declare the law unconstitutional and stop the governor from appointing the judge. The law was upheld by the Montana Supreme Court in a challenge earlier this year. (Associated Press)
Trump Sues Social Media Giants, Turns to Crowdfunding for Effort
Former President Donald Trump took three massive tech companies to court, filing lawsuits which legal experts claim are "all but guaranteed to fail." However, Republican voters, fundraisers and donors are flocking to Trump's aid. Trump said at his golf club in New Jersey yesterday, that he is suing Twitter, Facebook and Google and their CEOs in class-action suits. CNBC notes that Trump has a history of threatening legal action, but "not always following through. (CNBC)
In 2022 Hawaiians Can Legally Own Tasers
Come Jan. 1, 2022, it will be legal for private Hawaiian citizens to own a Taser. The new legal ownership is a repeal of the state's ban on electric guns for the public, and allowing them for self-defense, defending another person or protecting property. Firearm advocates claim it's a victory, but state lawmakers say the legislature had to bow to legal realities. However, until that date only law enforcement can use Tasers and stun guns in Hawaii. (Hawaii News Now)
Law Week Colorado is the state's only news outlet specifically for lawyers, law firms, corporate counsel and the judiciary. 
To submit information or press releases, shoot us a message at [email protected].