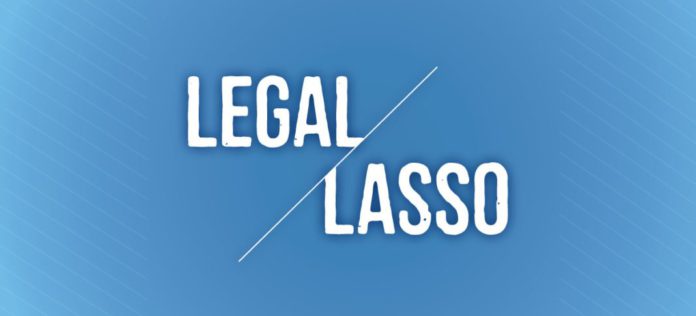 We're keeping an up-to-date list with the most current status for court closings and event relocations during the coronavirus pandemic.
Legal Lasso is Law Week Colorado's daily roundup of legal news from around the state. Not already subscribed to the daily email? Sign up here! Not subscribed to Law Week Colorado? You can change that too!
LOCAL NEWS
Polis Meets With Trump
Gov. Jared Polis met with President Donald Trump yesterday to secure coronavirus test materials and discuss the "boots on the ground"view of what's happening in states.
Supreme Court Hears Faithless Electors Arguments
Colorado Attorney General Phil Weiser argued to the Supreme Court that the 10th Circuit Court of Appeals' decision in the "faithless electors" leaves the door open for corruption in elections.
The Growth of the Office of Public Guardianship
Have you heard Law Week's latest Hearsay podcast? This month, we look at the development of the Office of Public Guardianship, why it took three years to get up and running and what it might come up against for the legislature to keep funding it.
U.S. Attorney Arrests Woman For Sharing Court Documents
U.S. Attorney Jason Dunn announced that his office was behind the arrest of a woman who publicly shared grand jury documents from her own drug case and revealed a witness's identity.
Red Robin Sued Over Headquarters' Rent
Red Robin faces a lawsuit from its landlord for not paying rent on the chain's Greenwood Village headquarters.
NATIONAL NEWS
BigLaw Firms Continue to Cut Back
BigLaw firms are continuing to cut back in the face of coronavirus. Ropes & Gray is offering attorney buyouts, Perkins Coie announced cuts to associate salaries, and Faegre Drinker Biddle & Reath announced firmwide salary cuts.
Wisconsin Supreme Court Overturns Stay-At-Home Orders
Wisconsin's Supreme Court overturned the state's stay-at-home orders and said all future statewide restrictions must be approved by the legislature's rule-making committee.
Lawyer Dies in Struggle With Gunman
A Georgia lawyer died in a struggle with a gunman who was breaking into a woman's home.
Appellate Court Revives a Trump Emoluments Case
A federal appeals court reversed a lower court's decision in a presidential emoluments case, reviving a lawsuit accusing President Donald Trump of illegally profiting from his Washington hotel.
Have tips for upcoming editions of Legal Lasso or comments about past ones? We want to hear from you. Reach out to us at [email protected]