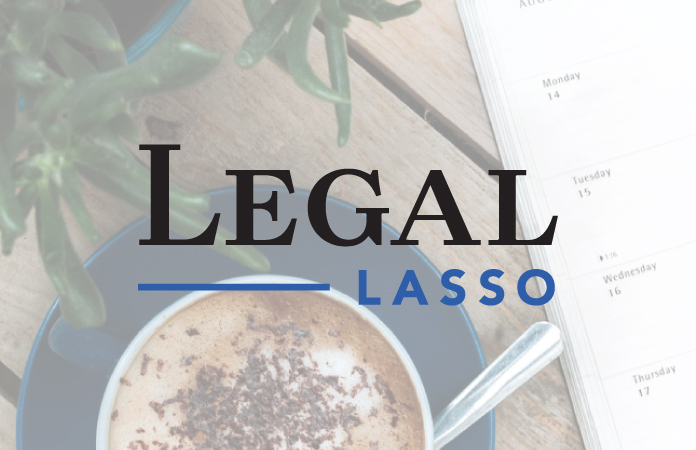 Legal Lasso is Law Week's morning roundup of legal headlines across the state. Each morning, we take stock of legal issues and happenings, so be sure to sign up to stay up-to-date, and be sure to subscribe to Law Week Colorado!
And now that Law Week's an online-only news outlet, we get the news out as soon as it becomes available! Make sure to get your print subscription moved over now or sign up for a new subscription!
LOCAL NEWS
Colorado JUUL Case Continues, North Carolina Settles
The suit launched by Colorado Attorney General Phil Weiser against JUUL Labs, the e-cigarette manufacturer, is still making its way through district court, despite North Carolina's recent $40 million settlement with the company over allegations of targeting youths and teens. Weiser said that the settlement of the North Carolina case "underscores the gravity of the issue." Law Week Reporter Avery Martinez examines both cases and their allegations against the e-cigarette giant.
SCOTUS Justice Uses Colorado Marijuana Appeal to Cite Flaws in Marijuana Laws
The U.S. Supreme Court rejected a Colorado medical marijuana tax case, but Justice Clarence Thomas put out a statement pointing to flaws in the nation's patchwork of marijuana legislation. The statement released this week used the complaints in the Colorado suit as evidence of a "contradictory and unstable state of affairs that strains the basic principles of federalism." Law Week's own Clara Geoghegan baked up a story covering the original complaint, the attorney's views and Thomas's statement.
Colorado's Immigrant Legal Defense Fund Signed into Law
Last week, Governor Jared Polis signed HB 21-1194 into law, officially creating the immigrant legal defense fund for indigent clients in immigration proceedings. The fund will give out grants to groups across the state offering legal services to those in immigration proceedings who can't afford an attorney. Avery Martinez, reporter, has been covering the fund thoroughly, and summarizes the fund.
Get Your Nominations In Today for Outstanding Legal Professionals!
Law Week's Outstanding Legal Professionals survey aims to find the best of the best among legal professionals, those paralegals, librarians, marketing professionals and others who help you get the job done. Take the survey here! The deadline for submissions is 5 p.m. Friday, July 2.
This Week: Appellate Review
It's been a big year and, the appellate courts have released several noteworthy decisions this session. This week, Law Week Colorado spoke with attorneys across the state about highlights from the 2020-2021 session.
NATIONAL NEWS
Trump Organization Indicted in Tax Probe
A Manhattan grand jury indicted the Trump Organization for alleged tax-related crimes, which CBS News reports are the first criminal charges stemming from years-long investigations into the former presidents namesake company. The Organization's longtime CFO Allen Weisselberg was seen surrendering to officials ahead of the charges, and those charges remain under seal as of this morning. (CBS News)
Bill Cosby's Assaults Vacated by Court, Involved Prosecution Missteps
In a split-majority opinion, the seven-member Pennsylvania Supreme Court vacated comedian Bill Cosby's assault convictions. According to NBC News, part of the reasoning for this decision was a non-prosecution agreement — and shouldn't be seen as the court accepting Cosby's claims of innocence. The ruling involved Cosby's waiving his Fifth Amendment rights in order to testify and the court found it was a violation of his due process rights. (NBC News)
Law Week Colorado is the state's only news outlet specifically for lawyers, law firms, corporate counsel and the judiciary. 
To submit information or press releases, shoot us a message at [email protected].