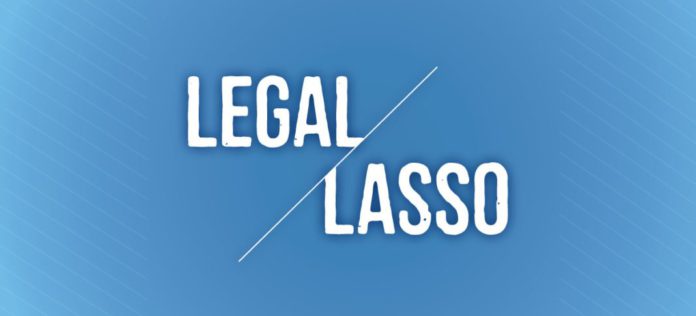 Legal Lasso is Law Week's morning roundup of legal headlines across the state. Each morning, we take stock of legal issues and happenings, so be sure to sign up to stay up-to-date, and be sure to subscribe to Law Week Colorado.
And now that Law Week's an online-only news outlet, we get the news out as soon as it becomes available! Make sure to get your print subscription moved over now or sign up for a new subscription!
LOCAL NEWS
Colorado Supreme Court Concludes on "Use-It-or-Lose-It" Vacation Policies
In a unanimous decision, the Colorado Supreme Court ruled Monday that employment agreements can't force employees to forfeit unused vacation pay when leaving their job. While employees aren't entitled to vacation pay under the Colorado Wage Claims Act, that pay isn't any less protected than other wages or compensation. Digging into the depths of the ruling, Reporter Jessica Folker examines what impact this decision will have on employers, employees and vacations.
Ridgway Physician Forgos Practice After Issuing Prescriptions Sans License
A former physician from the southwest Colorado town of Ridgway has agreed to forgo practicing medicine, and pay a penalty, to resolve allegations that that he unlawfully prescribed hundreds of controlled substances without a medical license. Local reports state that his wife was running a pharmacy at the same time and also lost her license. Law Week's Avery Martinez reports.
Colorado-Based Mobile Home Company Fined Over Cyber-Security Breaches
Over 700 Coloradans, and thousands of Americans, had their personal information held by Impact MHC accessed for nearly a year before it was noticed. Then, it took months for those people affected to find out. A a result, the Colorado Attorney General's Office will be paid $25,000 as part of a settlement. Colorado Attorney General Phil Weiser warns that companies must remain more vigilant than ever in the digital world. Law Week's Avery Martinez reports.
This Week: Legislative Wrap Up
The 2021 Colorado legislative session came to a close last week, and Law Week looked at key takeaways of this session, so be sure to check out the current edition of Law Week.
NATIONAL NEWS
4th Circuit Says Maryland Governor Can't Be Sued over Conversion Therapy Ban
The attorney general and governor of Maryland have been made immune from a therapist's lawsuit challenging the state's ban on offering conversion therapy to minors aiming to change their sexual orientation or gender identity with a ruling from the 4th Circuit Court of Appeals. The unanimous verdict from the panel found that the officials couldn't be sued because they were "not directly tasked with enforcing the law." (Reuters)
Senate Confirms Biden's First Court of Appeals Choice
The Senate confirmed the first U.S appellate court judge of President Joe Biden's administration. The nomination of Ketanji Brown Jackson to the federal court of appeals in the nation's capital was approved Monday, 53-46. Hank Lacey, reporter, covers her confirmation.
Could Trump Loyalist Lawyers Have Threatened Their Careers?
Legal "woes" for legal professionals pushing election conspiracies involving former President Donald Trump are facing defamation suits, federal inquiries and bar association scrutiny which could cripple their careers. The Guardian takes stock of the situation and where Sidney Powell, Cleta Mitchell and Rudy Giuliani stand. (The Guardian)
Law Week Colorado is the state's only news outlet specifically for lawyers, law firms, corporate counsel and the judiciary. 
To submit information or press releases, shoot us a message at [email protected].