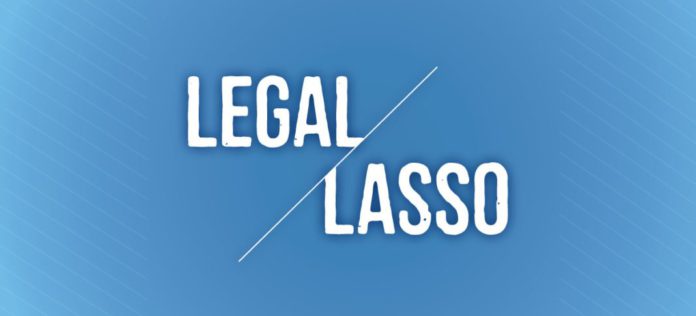 Legal Lasso is Law Week morning newsletter with headlines from around the state. Sign up for LegalLasso or subscribe to Law Week Colorado to stay current on all of Colorado's legal news.
IN LOCAL NEWS
Upcoming Oral Arguments
The Colorado Supreme Court will hear oral arguments in seven cases this week, beginning tomorrow, including a water right dispute, a fight over a parcel of land and several criminal matters.
Colorado Eases Mask Restrictions
Gov. Jared Polis announced yesterday that people will be allowed to gather indoors without masks, so long as 80% of people are vaccinated. There is no word yet on whether that means we'll be using vaccine passports as well.
Colorado is Brought into Wyoming's Energy Fight
Wyoming is looking to support its coal industry by suing other states — including Colorado — that block exports of its coal and cause Wyoming coal-fired power plants to shut down.
A Cheerleader Before the Supreme Court
The U.S. Supreme Court heard arguments last week in a case questioning whether a student's off-campus speech is subject to punishment from the school.
Governor Signs Redistricting Bill
Gov. Jared Polis put his signature on a new law that sets rules for how commissions for growing counties redraw their political boundaries.
IN NATIONAL NEWS
Newsmax Settles With Dominion Voting Systems
Right-wing cable outlet Newsmax settled a defamation suit brought by Denver's Dominion Voting Systems. The news outlet included an apology to the company and admission that  it aired false voter fraud allegations.
9th Circuit Hears Transgender Sports Case
The 9th Circuit Court of Appeals is hearing a case today questioning whether transgender athletes have a right to compete in sports with athletes of their gender.
SCOTUS Sides With Immigrant in Removal Case
The Supreme Court last week voted 6-3, with an unusual majority group, to rule in favor of an immigrant challenging their removal.
Judge Purges Imprisoned Lawyer's Lawsuits
A Kentucky judge is purging hundreds of small-claims cases filed by a former lawyer against his clients.
Have tips for upcoming editions of Legal Lasso or comments about past ones? Reach out to us at [email protected]