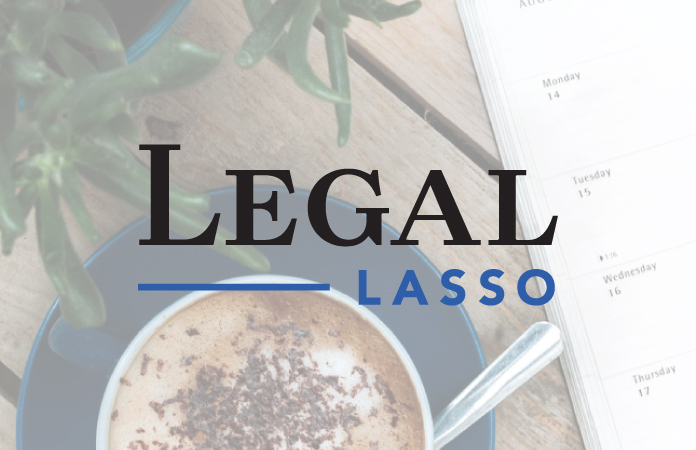 Legal Lasso is Law Week's morning roundup of legal headlines across the state. Each morning, we take stock of legal issues and happenings, so be sure to sign up to stay up-to-date, and be sure to subscribe to Law Week Colorado!
And now that Law Week's an online-only news outlet, we get the news out as soon as it becomes available! Make sure to get your print subscription moved over now or sign up for a new subscription!
LOCAL NEWS
Weiser Announces Billions in Opioid Case & Release of Attorney-Client Papers
Colorado Attorney General Phil Weiser reached a resolution in a lawsuit against the Sackler family and their company, Purdue Pharma. The settlement is not only one of the largest payments from individuals to resolve a law enforcement action in the history of the U.S. — but it also makes public millions of documents on the role of the Sacklers in the opioid crisis, including attorney-client privileged communications. Law Week Reporter Avery Martinez covers the impact to the family, the state and the opioid industry in Colorado.
Survey Says Smaller Companies Less Prepared to Deal with New Risks
Chief legal officers at smaller companies are less confident about their organizations' ability to deal with emerging legal, regulatory and cybersecurity risks than their peers at larger companies, according to a recent survey by the Association of Corporate Counsel. Organizations under $2 billion in revenue were 3.5 times more likely than bigger ones to say they were "only slightly confident" or "not confident at all" about mitigating these risks. Law Week's Jessica Folker covers the findings of the survey and the key figures to know about 2021 CLO environment.
This Week: Outstanding Legal Professionals
Law Week interviewed some of the best and brightest legal professionals at Colorado law firms. These outstanding legal professionals were submitted by Law Week subscribers, and they regularly go above and beyond to help their firms, coworkers and clients.
5Q
5Q is one of our weekly features here at Law Week. The premise is simple: Each week, a local lawyer gets the chance to answer five questions highlighting their interests, personality, passions, and views on major issues facing the legal community and on the practice of law. Questions can range from what advice you'd give a loved one thinking of entering law school, to naming the hardest thing about your first year practicing law. Interested? Contact Hank Lacey.
NATIONAL NEWS
Schumer Tries Long Shot Bid for Legal Weed Nationally
Senate Majority Leader Chuck Schumer released a sweeping draft legislation Wednesday to legalize weed, kickstarting a debate in his chamber making a major splash for one of his campaign promises. The measure proposes removing federal penalties on cannabis, expunging non-violent federal cannabis-related criminal records and letting states decide if or how to legalize the drug. But several key leaders are not signed on, including President Joe Biden. (Politico)
Minnesota Looks for Dismissal of New Police Use-of-Force Standards
Keith Ellison, the Minnesota Attorney General, is asking a judge to dismiss a recent legal challenge to the state's new use-of-force police standards passed after the George Floyd shootings last year. Four law enforcement lobby groups sued the state and Gov. Tim Walz earlier this month alleging the change in governing use-of-force in unconstitutional because it forfeits the officer's right to refuse testimony against themselves in deadly force cases. (Star Tribune)
20 States Side with South Carolina in Abortion Lawsuit
South Carolina's defense of a new abortion law, which argues that an amicus brief that a federal judge was wrong to pause the entire measure instead of just the provision facing a court challenge, has been joined by 20 states so far. In a filing with the 4th Circuit on behalf of the states, Alabama Attorney General Steve Marshall argued that a district court judge overstepped her authority put the entire abortion law on hold. (Associated Press)

Law Week Colorado is the state's only news outlet specifically for lawyers, law firms, corporate counsel and the judiciary. 
To submit information or press releases, shoot us a message at [email protected].