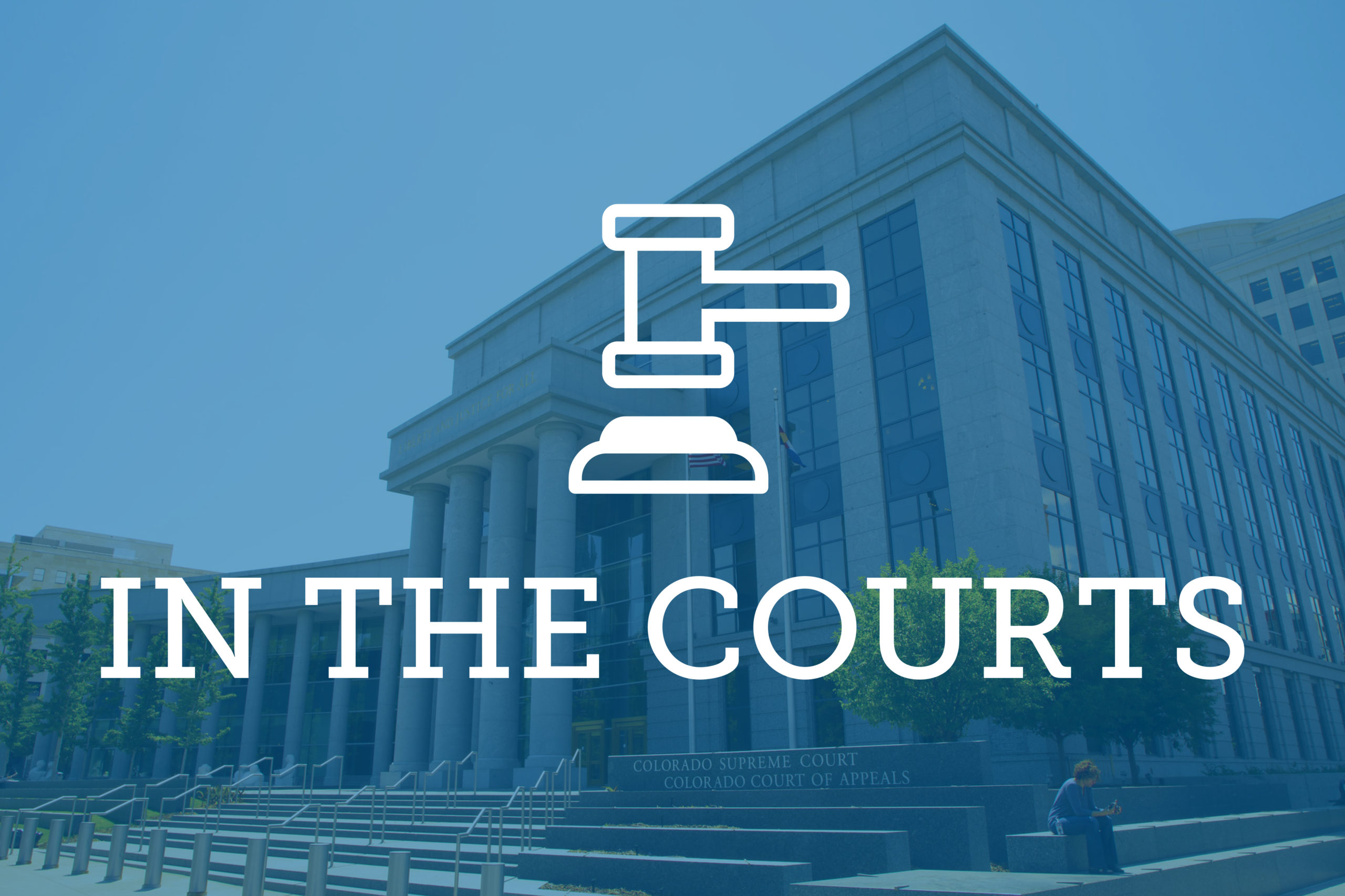 After passing in the Colorado House of Representatives last week, legislation to change Colorado's birth certificate gender-designation-change process is making its fourth appearance in the Senate in as many years. 
Under current state law, Coloradans who want to get a new birth certificate (rather than an amended one) have to get court orders that that their sex has been changed by a surgical procedure and that they've had a legal name change. Although the General Assembly has taken up the subject on numerous occasions, many do not see the situation as straightforward as proponents suggest. And while proponents say the inability to update a birth certificate opens up trans individuals to sex discrimination, federal circuit courts have differing views on whether Title VII sex discrimination protections encompass gender identity.  
Bill sponsor Rep. Daneya Esgar, a Democrat, feels that since processes to obtain a changed Social Security card or passport don't require court orders, birth certificate changes should not either.
"It just seems like common sense," Esgar said. "This is legislation that doesn't impact anyone but those who wish to move forward with their lives. If it's not going to harm anyone, I don't know why so many are against it." 
Some have cited concerns about the legislation opening the system up to fraud. But Esgar said the committee has heard testimony from law enforcement stakeholders who stated birth certificates are not necessarily a fraud issue since an individual's Social Security number stays the same. During the House hearing Tuesday, Rep. Stephen Humphrey, a Republican, argued that the bill is too broad and contained several technical issues.
"If this was just addressing intersex conditions that would be different," Humphrey said on the floor. "We're talking about a certification of birth, not an ID card. I think the record should remain in my view, and as Dr. Ryan T. Anderson stated, contrary to claims: Sex isn't assigned at birth, sex can't be reassigned … and cosmetic surgery doesn't change the deeper biological reality."
On the floor Tuesday, Democratic Rep. Leslie Herod expressed her support for the legislation. She said  although it might seem like "no big deal," trans and intersex individuals with amended birth certificates are experiencing problems when applying for jobs and housing, despite Colorado's Anti-Discrimination Act. Esgar confirmed this. 
"I've listened to my trans friends in Colorado when they tell me about obstacles they face just to change their gender marker, and it seems unreasonable," she said. "They need a birth certificate and are being denied access to housing and being denied jobs because their birth certificate doesn't match their ID." CADA was passed in 2008 and prohibits housing and employment discrimination based on a person's sexual orientation, religion, disability, race, creed, color, sex, age, national origin or ancestry. 
In an October 2017 memo sent to all prosecutors, Attorney General Jeff Sessions wrote that "Title VII's prohibition on sex discrimination encompasses discrimination between men and women but does not encompass discrimination based on gender identity per se, including transgender status."
The 2nd Circuit Court of Appeals recently tackled the issue of whether Title VII protections extend to LGBT employees with its ruling in Zarda v. Altitude Express. The decision overrides the previous stance from the Department of Justice. The court ruled that gender and orientation are inextricable.
"Because one cannot fully define a person's sexual orientation without identifying his or her sex, sexual orientation is a function of sex, Chief Judge Robert Katzmann wrote in his opinion. "Indeed, sexual orientation is doubly delineated by sex because it is a function of both a person's sex and the sex of those to whom he or she is attracted." 
But that ruling creates a split at the federal level with the 10th Circuit under different guidance. In the 2007 case Etsitty v. Utah Transit Authority, Krystal Etsitty applied to work as a bus driver for UTA. She began taking hormones to transition from male to female and informed her supervisor. Shortly after, another UTA employee expressed concern over her restroom usage, and UTA placed Etsitty on administrative leave before terminating her. 
The 10th Circuit agreed with a previous 7th Circuit opinion, Ulane v. E. Airlines Inc., that "discrimination against a transsexual based on the person's status as a transsexual is not discrimination because of sex under Title VII."
In April 2017, the 7th Circuit ruled in favor of gay employees in Hively v. Ivy Tech, effectively overriding the Ulane decision, but strictly dealt with sexual orientation discrimination. At present, it's unclear whether opinions dealing with orientation will follow Zarda in linking sex, orientation and gender presentation.
The division between the appeals court rulings might reach the U.S. Supreme Court in the future to determine whether Title VII protects individuals from gender orientation discrimination nationally. Twenty-two other states have changed their laws concerning gender marker changes on birth certificates and do not require a name change or proof of surgery for a new birth certificate to be issued.
"Presenting a birth certificate that has a gender marker that's different than how you present raises questions and it puts you in a vulnerable situation," Esgar said. "I don't know why we as Coloradans are OK with that."
— Kaley LaQuea