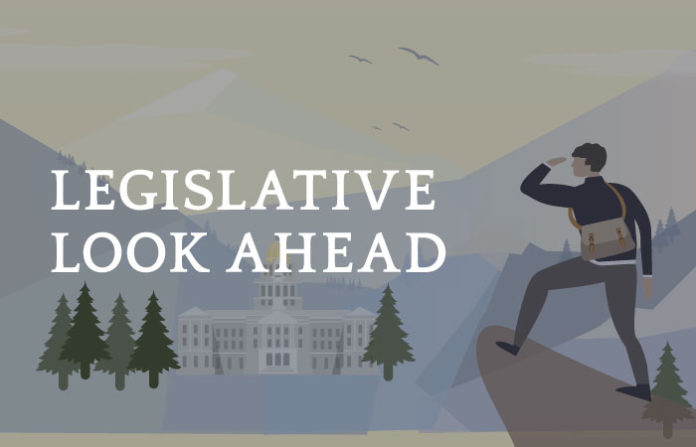 A bill expected to be introduced in this legislative session would keep youth offenders off the public registry.
The bill has been a few years in the making. It has roots in a white paper that outlines research on consequences of registration for youth offenders and the effectiveness of sex offense registration for public safety, put together by a group of mostly public employees from a variety of agencies. But not everyone agrees registries don't improve public safety. 
The upcoming bill is backed by Reps. Adrienne Benavidez and Jonathan Singer. Some provisions in a draft of the bill include expanding judicial discretion to exempt an offender from registration at the recommendation of a Sex Offender Management Board evaluator, making sure underage offenders are not on the list posted on the internet and allowing some instances when the Colorado Bureau of Investigation can tell someone requesting information about an underage person whether that person is on the registry. 
Benavidez said the upcoming bill is a new iteration of a legislative attempt in 2018 that didn't make it to introduction. She said she spent time learning about how Colorado's processes and policies work. 
"I know, just like everybody else, that our sex offender registry is public, but I really didn't know how it worked," she said. "And I also knew that juvenile cases are generally not public, so I was a little surprised to learn that … juveniles were included on it."
Under current Colorado law, registration for underage offenders is for life by default, with some leeway to seek relief from registration requirements. State law also requires youth offenders to register in Colorado if they were convicted of a sex offense in a different state that meets Colorado's registration requirements, regardless of whether they had to register in the other state. 
Although the report doesn't suggest specific legislative approaches to change registration and notification practices, contributors to the report said research suggests youth registries don't improve public safety. They said they approached research for the report by keeping in mind registration's intent to be a tool for law enforcement.
"The finding that I think would be the most surprising to the general public … would be the idea that the research doesn't support the claim that [registry] increases public safety," said Carl Blake, the sex offense specific and assessment services coordinator for the Division of Youth Services. "I think that's been the general perception … is that we need this registry so that we know where the dangerous people are, and that will help protect our communities."
According to the white paper, studies of juvenile sex offense registration show registries don't tend to predict or reduce sexual offense recidivism. The paper also says registries for youth offenders affect plea bargain practices — for instance, prosecutors might be hesitant to file charges for sexual crimes depending on a jurisdiction's registration and notification laws. 
But "public safety" is a subjective term, and not all stakeholder groups would agree that registries don't enhance it. Sterling Harris, chief deputy director of the Colorado Organization for Victim Assistance, said she appreciates the bill's carve-out for allowing a person to request information about an underage person's record from the CBI if they have a reason for needing it, such as if a family wants to hire an underage nanny for their children. 
"[That section] is one example of where I think maybe public safety could actually be enhanced," she said.
Although the bill requires the CBI to keep data about requests, Harris said she would have liked to see more details about the processes for requests, such as how much time the CBI has to fulfill them.
One section of the draft bill allows a youth offender to challenge a court order to register by providing new information to the court before they complete their sentence. The bill language allows a motion to consider the new information once every six months. Victims are notified about the motions. Harris said she doesn't like this part of the bill, especially because coming forward is already difficult for victims. 
"The survivor feels like they might get a chance to breathe for a little bit, and then six months later, there's the ability to petition [not to register]," she said. 
The authors of the report needed to balance recommendations with making sure the report didn't advocate for specific legislative approaches to fulfill those recommendations. Blake said the group approached the report by researching the purpose of sex offender registration and avoided looking for research that would support pre-determined recommendations. 
Some of the paper's recommendations include making juvenile registries a tool only for law enforcement that the public doesn't have access to, developing parameters evaluators can use to make recommendations for no registration and not requiring registration for offenders under 14.
"It didn't take a position for or against registry in and of itself, but if registry is going to continue, then how can the registry be adjusted to … do what its role is, which is to provide information to law enforcement and the community about those who have committed sex offenses who present a significant danger to the community?" said Chris Lobanov-Rostovsky, the SOMB's program manager.
Blake said research shows registration can have unintended consequences on "protective factors" intended to reduce juvenile recidivism, such as education and stable housing. For example, lifetime registered offenders can't live in federally subsidized housing, so registration could affect their ability to live with parents or guardians who live in subsidized housing. 
Or if a college or university requires students to live on campus but registered sex offenders can't live in university housing, a convicted offender may not be able to enroll at the particular school.
"Those are some of the unintended consequences that weren't necessarily considered at the time these laws were put into place," Blake said. 
A series of federal laws have shaped practices around sex offense registration and notification. A 1994 law named after Jacob Wetterling, a child abducted while riding his bicycle near his hometown in central Minnesota in 1989, established guidelines and requirements for states to track adult sex offenders. The 2006 Adam Walsh Child Protection and Safety Act is now the reining federal law for sex offender registration and notification. It applies to juvenile offenders as well as adults, and in part required registration of underage people over 14 to register for certain crimes. 
Laurie Kepros, director of sexual litigation at the Office of the State Public Defender who also contributed to the report, said she follows the social science research on registration practices because public defenders have to consider how registration comes into play depending on a defendant's conviction and sentence, such as whether a plea bargain requires an offender to register. 
Kepros said policy for sex offense registration has been shaped by just a handful of high-profile crimes against children — such as Wetterling's kidnapping and murder — that have perpetuated the fear of "stranger danger." 
Tom Leversee, who has a long background in social work and now serves on the SOMB as the juvenile therapy representative, said in the early days of treatment for youth sex offenders, there wasn't a lot of research about it, so clinical intervention practices and policies for adults were applied to underage people as well.
 He mentioned lifetime registration requirements for youth offenders as one practice that can have consequences disproportionate to a crime committed — for example, if sexual contact with a person under 14 is classified as a Tier 3 offense in a particular jurisdiction and lands an offender on the registry for life, regardless of the age difference between the two people. 
"Essentially what that [means] is you could have a 15-year-old juvenile who had sexual contact with a 13-year-old, then that juvenile would apply for Tier 3 [registration]," Leversee said. 
He didn't pinpoint one point in time when research and debate started to focus on whether treatment and policies for youth sex offenses had unintended consequences for the offenders, but he said the Sex Offender Registration and Notification Act codified in the 2006 Adam Walsh Act caused alarm about its application to juvenile offenders. 
Benavidez is a lawyer by background, so she said she looks at Colorado's registration laws to understand how Colorado's practices diverge from what other states do, such as whether the juvenile registry is public and which offenses carry a registration requirement. 
She added that lawyer or not, she also has to consider how politics play into the issue, such as tough-on-crime policies popular in the 1990s. 
"I know that … it's really difficult to get the legislature to backtrack on any of this. So really, I look to see if there's some common ground we can get through the diverse stakeholders. 
Harris said COVA may take a neutral position on the bill if legislators address the organization's concerns such as the allowance to challenge a registration requirement every six months. She said victims' advocacy has to make sure focus on the harm of the crimes against them doesn't get lost in discussions about offenders' rights. 
"We don't have a lot of avenues for accountability, and the criminal process is one of our main avenues for having [it]," she said. "It's a balance of accountability and making sure victims' voices are a meaningful part of that conversation."
—Julia Cardi