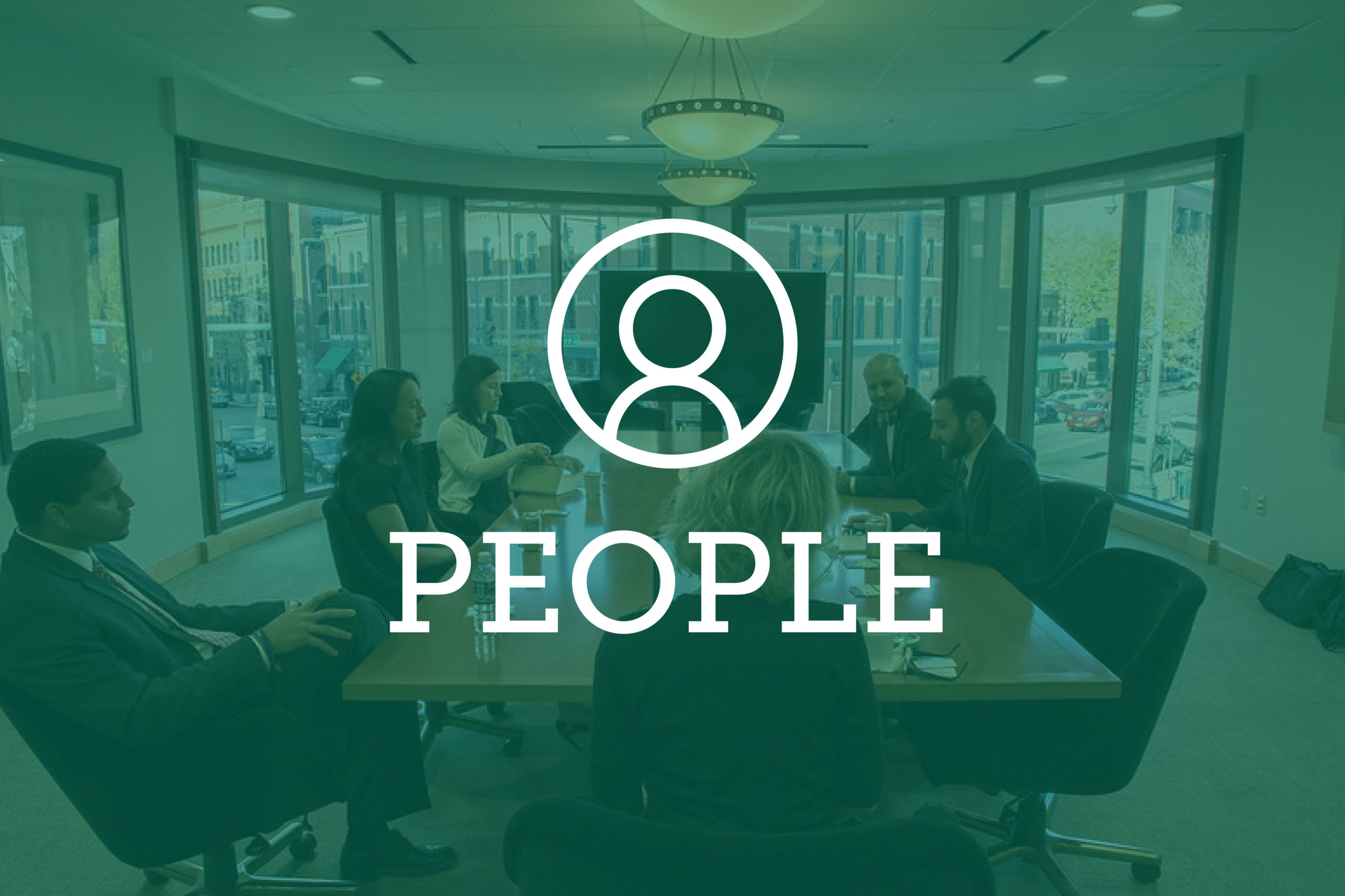 Law Firm Updates
National intellectual property firm Merchant & Gould P.C. announced on Dec. 6 the creation of an International Trade Commission group that will focus on Section 337 investigation. The niche practice group will sit in Merchant & Gould's litigation practice. The firm has around 100 attorneys nationwide in seven offices including one in Denver. 
On Dec. 8, regional firm Davis, Graham & Stubbs LLP announced three of its attorneys — Kyler Burgi, Edward Shaoul and Emily Wasserman — will be partners on Jan. 1, 2022. The firm also announced two new associates, Nicholas Peppler and Nicole Rushovich, on Dec. 10. Burgi works on bankruptcy and creditors' rights, complex commercial litigation and toxic tort litigation and has been recognized for his work in Best Lawyers Ones to Watch in 2021 and 2022. Burgi, a first-in-class University of Denver Sturm College of Law graduate, is a member of the Prosper Colorado Leadership Council, co-chair of the Colorado Bar Association's Bankruptcy Section and Associate Board of Directors for Big Brothers Big Sisters of Colorado. Shaoul, another Sturm College of Law alum, focuses on securities offering and compliance, corporate governance and mergers and acquisitions in a range of industries. Shaoul is a member of DGS' Diversity, Equity & Inclusion Committee and on the Board of Directors of JEWISHcolorado. Wasserman graduated from the University of Colorado Law School and concentrates her practice on complex commercial litigation, intellectual property disputes and counseling clients on intellectual property rights. She has been recognized professionally by Best Lawyers' Ones to Watch in 2021 and 2022 and serves on the Advisory Board for Silicon Flatirons. Peppler, a University of Oregon School of Law graduate, joins DGS' trial group. Rushovich is a Boston University School of Law alum and joins the environmental and public lands group. 
Lewis Roca Rothgerber Christie LLP announced its 2021 associate class for its Denver office on Dec. 9. The six associates join the regional firm in a range of practice areas. 
Andrew Armstrong

, a University of Arizona, James E. Rogers College of Law graduate, joined the Business Transactions Practice Group

Lance Collins

, a Sturm College of Law graduate, joined the Litigation Practice Group

Emma Donachie,

a Sturm College of Law graduate, joined the Litigation Practice Group 

Megan Larson

, a Sturm College of Law graduate, joined the Litigation Practice Group

Marnier LeBlanc

, an Emory University School of Law graduate, joined the firm's Litigation Practice Group 

Sarah Yates

, a University of Colorado Law graduate, joined the firm's Litigation Practice Group 
Kudos
Brownstein Hyatt Farber Schreck shareholder Christine Jochim was elected to the board of directors for the non-profit Women's Bean Project. Women's Bean Project supports women on the way to self-sufficiency through social enterprise. According to the firm's Dec. 9 announcement, Jochim will help the organization fundraise, increase awareness about the mission in the community and participate in its annual luncheon. 
Movers and Shakers 
Legal co-working company LawBank announced a new Colorado location available for solo practitioners and small firms on Dec. 8. The newest location is in south Denver at the Denver Tech Center (4601 DTC Blvd, Ste 100, Denver). Like LawBank's two other Denver locations, solo and small practitioners can lease a co-working office space. 
On Dec. 8, international firm Haynes and Boone, LLP announced its Denver office will move in 2022 to Block 162 in Denver's central business district. Currently, Haynes and Boone Denver is located at 1050 17th St.
CORRECTION NOTE: This article has been updated to reflect the correct spelling of Lance Collins' and Nicholas Peppler's names. Law Week regrets the error.