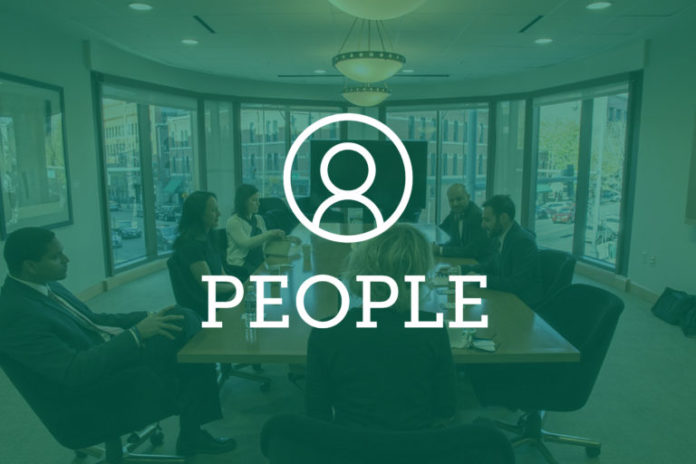 Have an announcement for Law Week Colorado's people section? Let us know. 
Law Firm Updates
Lewis Roca on Aug. 10 announced the addition of Nicholas Kolderman as an associate in the firm's Denver office. Kolderman joined the firm's intellectual property practice group and has a background in biomedical engineering, focuses his practice on patent application drafting and prosecution in the mechanical, electrical and computer software arts including automotive, smart sensor, wireless communication, computer networking and machine learning technologies. Kolderman previously served as a patent examiner for the U.S. Patent and Trademark Office. Kolderman received his J.D. from The Ohio State University, Moritz College of Law, his master's in biomedical engineering from Wayne State University, and his bachelor's from Bowling Green State University.
On Aug. 11, Otis & Bedingfield, LLC announced the promotion of attorneys Lee Morehead and Stacey Shea as equity members of the firm. Morehead's practice focuses on litigation matters particularly probate, oil and gas and employment matters. He graduated with honors from Vermont Law School and is a board member of the Weld County Bar Association. Shea's practice focuses on real estate and business transactions, including title review, purchase and sale of real property and business-entity formation and acquisition. After serving two combat tours with the U.S. Army, Shea graduated from the University of Colorado in Boulder, receiving her law degree in 2011. She also received her Master of Laws in Taxation degree from Villanova University in 2020. 
Judiciary 
The 18th Judicial District Nominating Commission will meet Aug. 25 to interview and select nominees for two district court vacancies, created by the retirement of Judge Fredrick Martinez and Judge Elizabeth Weishaupl, effective Jan. 10, 2023. Nominations and applications must be received by 4 p.m. on Aug. 5 and Aug. 12. 
The 11th Judicial District Nominating Commission announced a Custer County judge vacancy, effective Nov. 9, created by Judge Amanda Hunter's appointment to the District Court. The completed application must be received no later than 4 p.m. on Sept. 2 and nominations by Aug. 26. 
The Judicial Conference of the United States on Aug. 9 authorized the appointment of a full-time U.S. Magistrate Judge for the District of Colorado to fill the vacancy created by Magistrate Judge Nina Wang's confirmation as a U.S. District Judge. A second full-time U.S. Magistrate Judge for the District of Colorado was authorized to fill the vacancy created by the retirement of Magistrate Judge Kristen Mix on or about Aug. 5, 2023. The term of office for each vacancy is eight years. Applications are due by 5 p.m. on Aug. 29. All applicants will be considered for both vacancies and anyone who has already applied doesn't need to submit any additional materials. The application, the composition of the merit selection panel and other related materials can be found online.
The 9th Judicial District Nominating Commission nominated two candidates for a Garfield County Court judgeship created by the retirement of Judge Paul Metzger, effective Oct. 1. Katharine Johnson of Snowmass Village and Angela Roff of Glenwood Springs were selected in a meeting on Aug. 8 at the Garfield County Courthouse. Gov. Jared Polis has 15 days from Aug. 9 to appoint one of the nominees. Comments regarding any of the nominees may be emailed to the governor.
Kudos
Lauren Larson, director of the Colorado Office of State Planning and Budgeting, has been elected president of the non-partisan National Association of State Budget Officers. NASBO is an independent nonpartisan organization providing opportunities for state budget officers to share policy strategies, receive training and seminars on new practices and information, and collaboratively advise state groups like the National Governors Association in budget implementation and fiscal policy.
On Aug. 11, Brownstein Hyatt Farber Schreck announced shareholder David Meschke was appointed to the board of directors of the New Legacy Charter School in Aurora, Colorado. New Legacy serves high school students and is tailored to teen parents by serving pregnant and parenting high school-eligible students and their children ages 0 to 5. Brownstein also announced associate Keyur Parikh joined the board of directors of Focus Points Family Resource Center, a nonprofit serving low-income families in Denver.