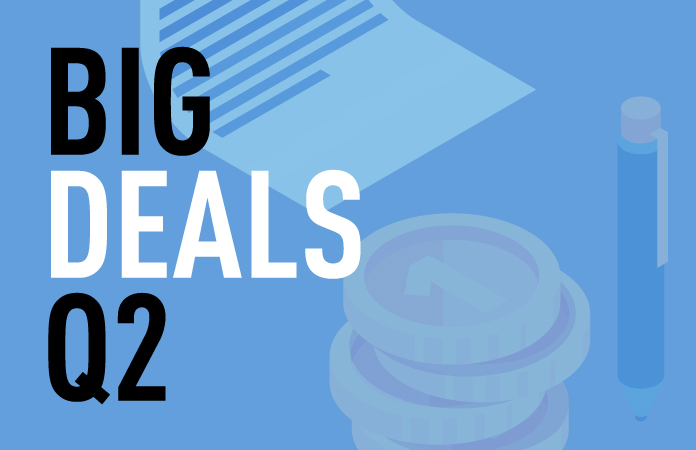 Ian Farmer
LAW WEEK COLORADO
In the world of mergers and acquisitions, some deals just make sense. PDC Energy, an independent oil and gas company headquartered in Denver, announced the completion of its $1.3 billion cash-and-stock acquisition of the privately held Great Western Petroleum. According to partner Sam Seiberling, who co-led the deal alongside partners John Elofson and Sam Niebrugge out of Davis Graham & Stubbs' Denver office, "PDC was buying a great company."
"Great Western was and is a company that shared a lot of the same values as PDC in being a responsible Colorado operator," said Seiberling, who works within the transactional group at DGS overseeing M&A and public company securities.
Seiberling just celebrated his 10th anniversary with the firm. But the work with PDC was there before he started — Elofson brought in PDC as a client nearly 15 years ago. As a first-year associate, Seiberling worked under Elofson, who ultimately brought him in to work with PDC.
The deal closed Feb. 26 and was announced Feb. 28. Under the terms of the acquisition, the deal was financed via the issuance of nearly 4 million shares of common stock to Great Western shareholders and approximately $543 million in cash. The overall deal was valued at $1.3 billion, including net debt of approximately $500 million. The deal also increased PDC's scale by garnering nearly 55,000 barrels of oil equivalent and the addition of 315 identified locations, including 125 drilled but uncompleted oil wells.
Between signing and closing, the deal went under normal governmental review, including antitrust review and environmental due diligence typical on oil and gas transactions of this scale. The deal closed on May 6.
Great Western was represented by Latham & Watkins and Seiberling's team had a good relationship with them throughout the deal. Unlike other M&A deals of this scale, both PDC and Great Western are Denver-based companies which avoided time-zone scheduling and jurisdiction differences that are typical of cross-country and international acquisitions. Great Western was one of the largest private companies in the Denver-Julesburg Basin, and according to Seiberling, "it was an important deal for PDC and their position in the Basin."
Another unique element of this deal was that PDC didn't require stockholder approval to complete it, allowing the timeline to be accelerated. Seiberling noted no deal is stress-free, but he gives credit to both PDC and Great Western for finding creative solutions as problems came up — and doing so fairly quickly. "The situation was what you want. [Great Western was] a willing seller, PDC was a buyer that was excited to buy, and we were able to find a way to make the deal work for everybody involved."
Seiberling said he's proud of his team for helping PDC navigate through the deal from start to finish. "There were a lot of balls in the air, and [PDC] really put their trust in us to get this deal done and that's what made it really special for us," he said. And while Seiberling, Elofson and Niebrugge co-led the deal, there were "a whole lot people working from the DGS side."
Seiberling mentioned two partners at the firm, Kristen Lentz and Taylor Smith, who led many elements of the financing and credit for the transaction. "It was a real team effort across the firm to tackle tax, antitrust and environmental issues." Partners Jennifer Allen, Jon Bergman, Randy Dann, Jonathan Marks, Michael Snider and Kevin Teng; associates Brian Annes, Andrea Bronson and Eric Wright; and senior of counsel Patricia Peterson and of counsel David Weil all worked on the deal for DGS.
Seiberling also gives immense credit to the in-house team at PDC, stating "It's not just a sound bite, PDC has a really strong deals team," across their legal and business development members, "which makes them fun to work with, and get the deal done."