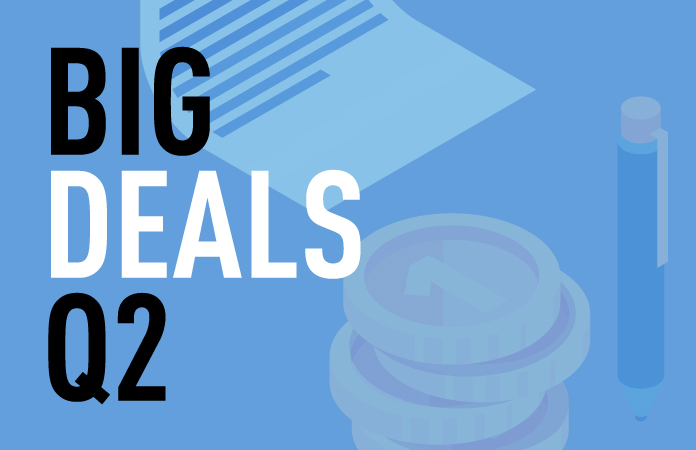 Ian Farmer
LAW WEEK COLORADO
For partner Mike Dill of Denver-based Holland & Hart LLC, his excitement comes from that of his clients. "My practice is varied but I love helping entrepreneurs start, scale and sell their companies," he said. In his most recent deal providing legal representation for Colorado-based Perennial, the excitement was everywhere.
Perennial, which started as a CU Boulder undergraduate thesis project, verifies carbon credits, especially within the agriculture space. "The founders that we were working with are creating innovative and potentially groundbreaking technology," Dill said. He explained that "You'll have a farmer who chooses to do a no-till one season, that actually generates more carbon offsets than if they had plowed that season," so what Perennial can do with its technology is go out and verify the amount of carbon that was sequestered based on the farmer's activities. Dill said this is substantial as, "the carbon measuring and testing as a whole has come under criticism for not actually making changes that have a real effect on people's carbon emissions."
"Say somebody buys a forest and then agrees not to cut it down," Dill began, "the forest is already there, that doesn't really change human behavior." By measuring and verifying these carbon credits, Perennial has piqued the interest of investors and farmers who can supplement their income by slightly changing their activities. "It's a win-win operation," Dill said.
Excitement was palpable as Perennial raised funds during its Series A financing round, garnering investments from Temasek, Bloomberg, SineWave Ventures and the Microsoft Climate Innovation Fund that totaled $18 million. But for Dill, this excitement also provided unique challenges for legal representation.
First, the deal was over-prescribed, which is usually good, but Dill also explained that it means you have to make hard decisions about who you allow to participate. The investors were cross-country and international, "from the east coast all the way to the other side of the world, trying to keep the ball rolling while coordinating with all of those different time zones was challenging," he said.
Dill, who co-leads Holland & Hart's emerging growth group with partner Sam Edwards, says he and his firm are uniquely situated for deals like this. "We have a great blend of the expertise of larger national firms with a cost of a regional firm," he said. Holland & Hart has been around since 1940 in Denver, with 14 offices across the Mountain West.
Crucial to his team was associate Leah Neumann, who tackles emerging growth work for clients. "She did a great job wrangling all of the counter-parties, drafting the document and keeping the deal moving forward." Dill said paralegal Andrew Murray was also crucial to the deal. Dave Glynn also served as of counsel for this transaction.
For Dill, this deal symbolizes a personal success as well as a legal one. He studied digital media as an undergrad and "being able to practice in this field and help emerging entrepreneurs is quite fun," Dill explained. Holland & Hart started working with Perennial when the founders were still launching the company in college. Dill said the first time he met with one of the founders, Dill had suggested a bar only to learn the young founder was underage.
"It's fun to work with young, ambitious founders," he said. "It's exciting to help them bring their visions to life as they grow and scale their companies, and I'm very excited to continue representing them."